SG GenChink is a hardcore survival challenge. Your objective is to survive on a chunk that is being randomly generated. Every block you need will be available in the grid, but it's your job to figure out how in order to hopefully survive the first night in GenChunk. This map is suitable for anyone who's interested in a fresh and exciting challenge for survival mode.
Creators: SkyGames Team (Twitter) (Website): MCPEtraswen (Owner), FogzGamez (Co-Owner), Luma (Main Builder), jobetyk (Main Builder), McMCPE1234 (Tester), AmazingGamerPH (Renderer), DJTMGaming (Server Manager), InNova (Builder), deadmanplaysMC (Builder), LUCKYBLOCK17o (Builder), FHMiner (Builder)
Press the button at spawn to start generating the random chunk.

All blocks are randomly generated so there's no way to know beforehand what blocks you'll get in your world.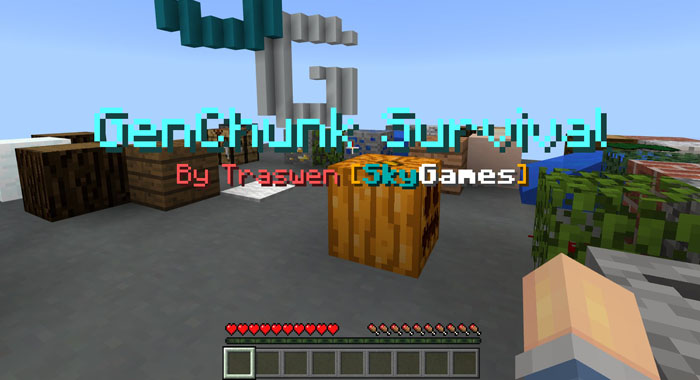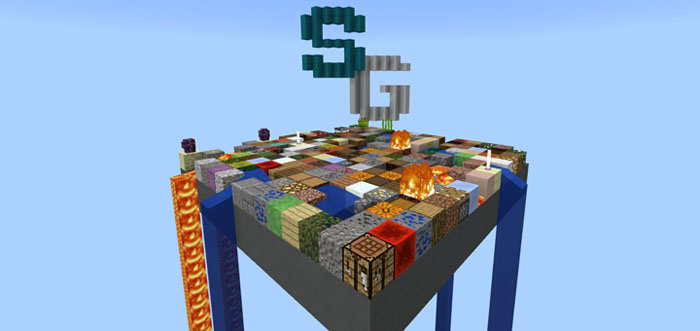 Installation