Lake Lunge is a minigame with features similar to the popular dropper minigame except that in this one you'll do the same fall over and over again. However, for each fall you will have to avoid a different set of obstacles. It has a fully functional high score system which keeps track and saves your current high score.
Creators: SkyGames Team (Twitter) (Website): MCPEtraswen (Owner), FogzGamez (Co-Owner), Luma (Main Builder), Cheete (Manager), jobetyk (Main Builder), McMCPE1234 (Tester), AmazingGamerPH (Renderer), DJTMGaming (Server Manager), InNova (Builder)
How to play?
Jump into the pond to start to start the game. Then avoid the lily pads and try to land into the water. The goal is to survive as many falls as possible.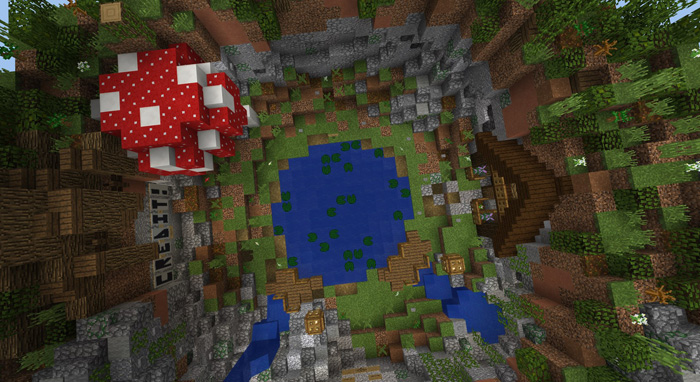 Your high score will be displayed on the wall. Let us know your high score in the comments.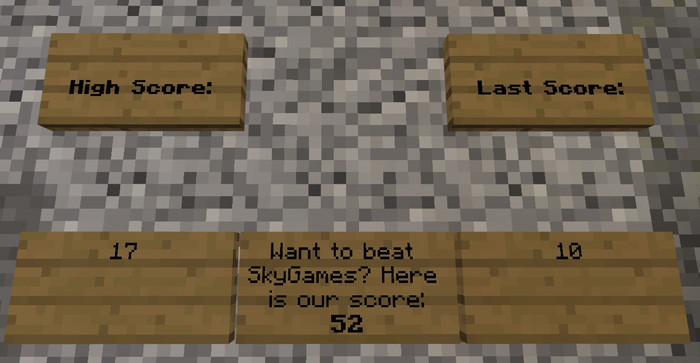 Installation