SG Log Lake is a PvP frogger game! Fight across moving logs in a lake. The more players there are, the faster the logs move. Fight with kits and avoid the acidic water. This is a great map for multiplayer as it gets increasingly more difficult depending on the amount of players who are playing it. If you're looking for a fun and intense game, then this is it!
Creators: SkyGames Team (Twitter) (Website): MCPEtraswen (Owner), FogzGamez (Co-Owner), Luma (Main Builder), GianZMC (Builder), McMCPE1234 (Tester), AmazingGamerPH (Renderer), DJTMGaming (Co-Owner), pattcosmics (Builder), deadmanplaysMC (Builder), LUIS6234 (Builder), Nikilas11 (Builder), HongyiMC (Programmer)
How to play?
Select one of the PvP classes to retrieve some items and armor.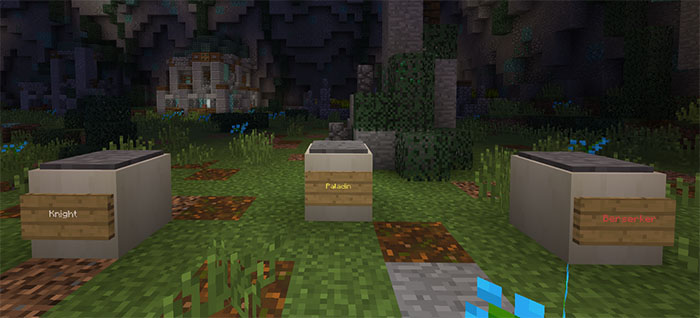 PvP is only enabled inside the arena. Jump around on the different logs, kill other players and avoid falling into the acidic water!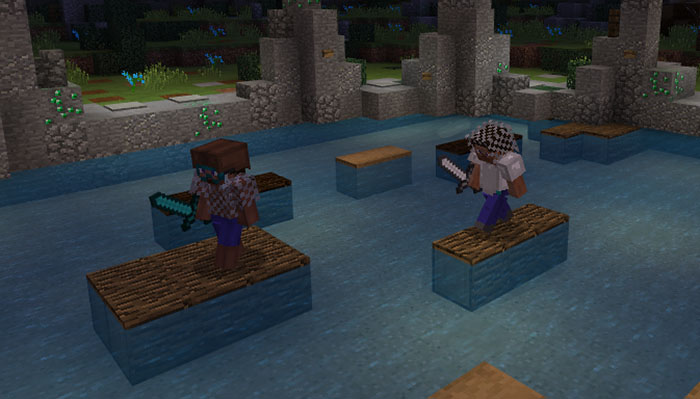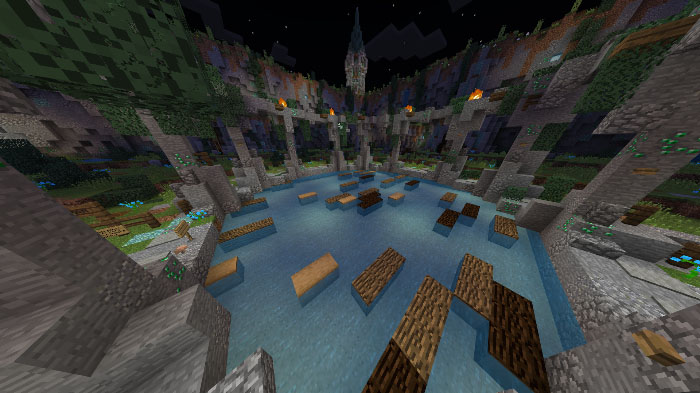 Installation