SG Micro Board is a small puzzle game where you must turn on all of the lights to win the game. Make sure they're all on and not off. If you are finding the challenge a bit too difficult, then click the restart button to refresh the board with a new puzzle. However, all puzzles are guaranteed to be solvable.
Creators: SkyGames Team (Twitter) (Website): MCPEtraswen (Owner), FogzGamez (Co-Owner), Luma (Main Builder), jobetyk (Main Builder), McMCPE1234 (Tester), AmazingGamerPH (Renderer), DJTMGaming (Server Manager), InNova (Builder), deadmanplaysMC (Builder), LUCKYBLOCK17o (Builder), FHMiner (Builder)
How to play?
Use the item in your hand to turn to change the lights on the micro board. You can only win this game by turning on all of the lights. If it's too difficult, you can always press the Refresh button to get a new puzzle challenge.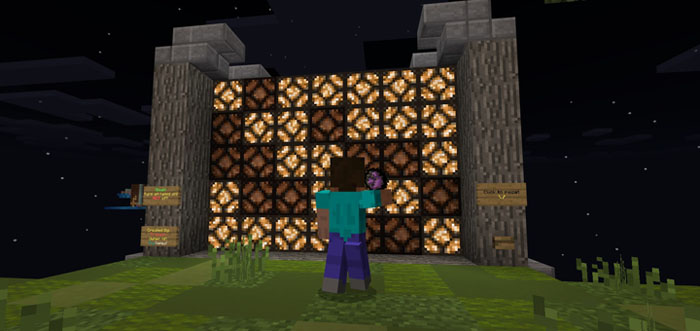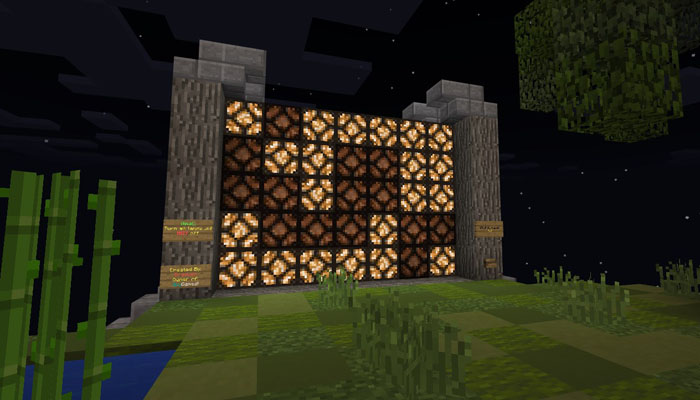 Installation