SG Minigame Festival is the ultimate map for anyone who loves minigames. This map brings a total of three different games and as usual with SkyGames maps they are very reliable to play and (as far as I know) also bug free. All minigames besides one game are multiplayer games so make sure to invite some friends to your game.
Creator: SkyGames, Twitter Account, Website

Minigames
Murder Fest (requires at least 3 players), SwitchFest (required at least 2 players), Package Hunt (requires at least 1 player)
There are three different minigames and all of them can be played in one single map. You will also find detailed instructions for each minigame in-game.
Murder Fest (Requires Minimum 3 Players)
As soon as the game starts one person will be selected to be the Murderer and another player will be selected as the Detective. The remaining players will be Innocents whose objective it is to survive for as long as possible.
Murderer – Kill all players. Equipped with a sword.
Detective – Find and kill the murderer. Equipped with a bow.
Innocents – Survive! (If the detective is killed then you can pick up his bow to become the Detective.)
SwitchFest (Requires Minimum 2 Players)
The main objective of this game is to be the final player left standing. All throughout the game players will randomly switch teams. You need to kill all the other enemies to be the winner!
Package Hunt (Requires Minimum 2 Players)
Find 5 packages which have been hidden on random locations around the map. No round will be similar to a previous round. This makes it an indefinitely interesting map to play.
The packages, also known as boots, can be found on the ground. Simply walk over them to retrieve them.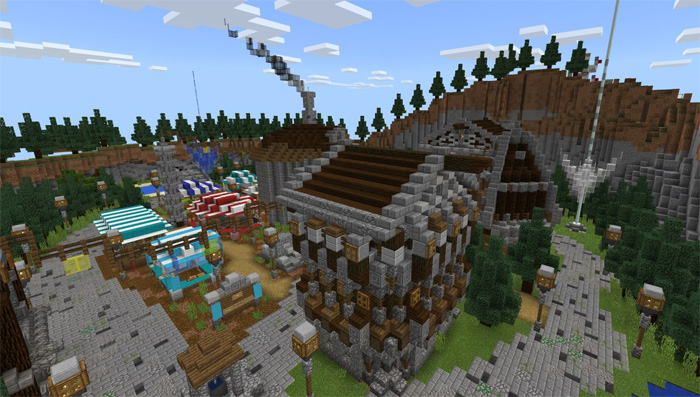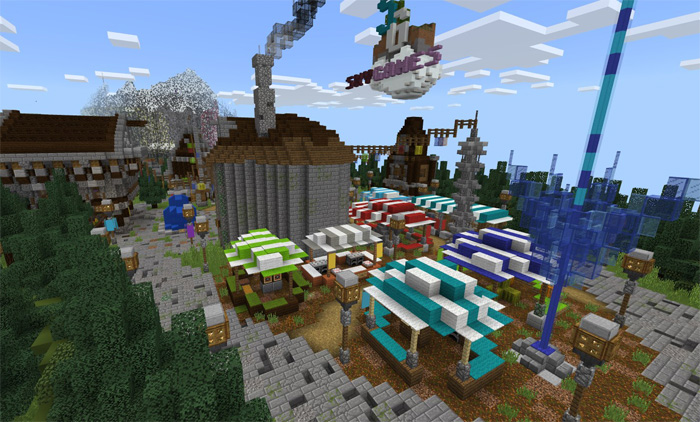 Trailer
Installation