SG Questful is a fun adventure for anyone who enjoy questing. You'll start out in one part of these vast lands and from there you will go on a great journey to complete a series of quests. Most quests relate to obtaining specific items and then bring them to other characters in the adventure. Even though the full version is exclusively distributed to the Chinese Minecraft platform, there is still a great deal of content to be experienced in this demo.
Creators: SkyGames Team (Twitter) (Website): MCPEtraswen (Owner), FogzGamez (Co-Owner), Cheete (Manager), jobetyk (Main Builder), McMCPE1234 (Tester), AmazingGamerPH (Renderer)
How to play?
You can accept new quests by walking into the armor stand characters. For example, one of the first quests require you to obtain a pair of socks and give them to Patrick. To do so you'll need to complete another quest to be rewarded the socks item.

The map uses Ekza's Terrain Overhaul. It's a free terrain which Ekza released to the public some months ago.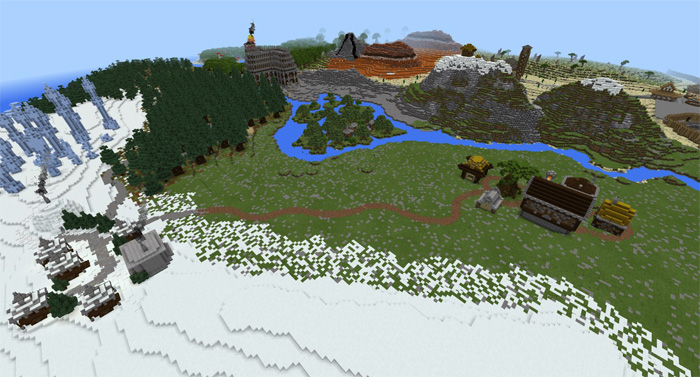 It's a vast adventure with many different areas to explore. In total there are somewhere around 50 different quests.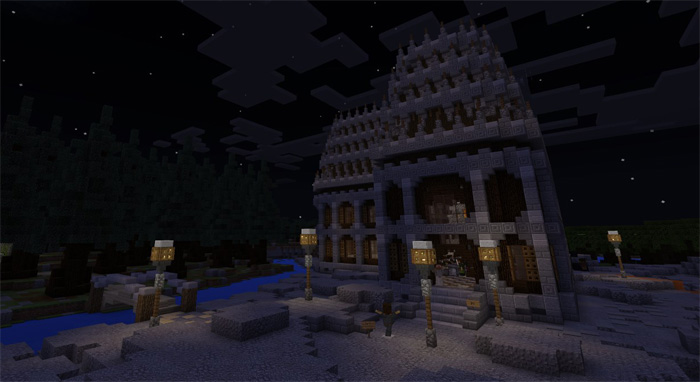 Ekza's varying terrain makes it a fun and interesting journey through many different biomes.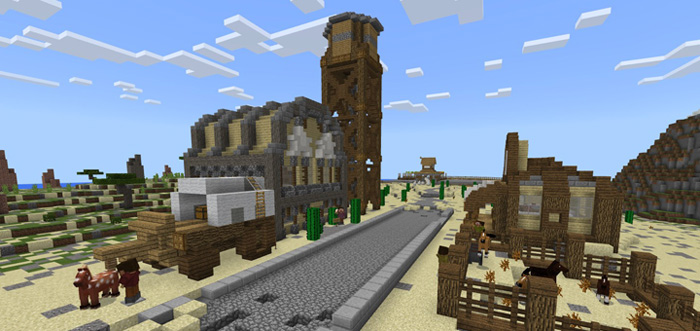 Installation