SG SkyWars is one of the best SkyWars maps for Minecraft: Bedrock Edition with a total of 16 different maps and 5 upcoming mega mode maps. All aspects of the game are of course automated with redstone and command blocks, so all you need to do to get started is just to press the button in the lobby. It's recommended for 2 – 4 players.
Creators: SkyGames Team (Twitter) (Website) (View all credits)
Updated: 17 October, 2018 (The Halloween arena has been added!)
How does it work?
You will lag a little upon starting a SkyWars game, but after that's done each player will spawn on a separate SkyWars island and you may begin the battle. The chest inventories are not randomized, but the order of the player spawning is!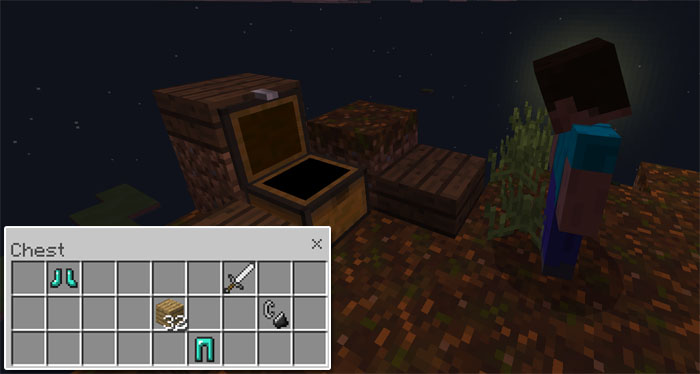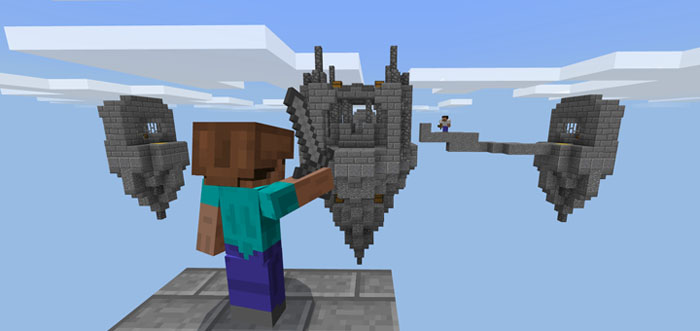 There are 15 different SkyWars maps! Each time that you start a game you'll get a randomized map.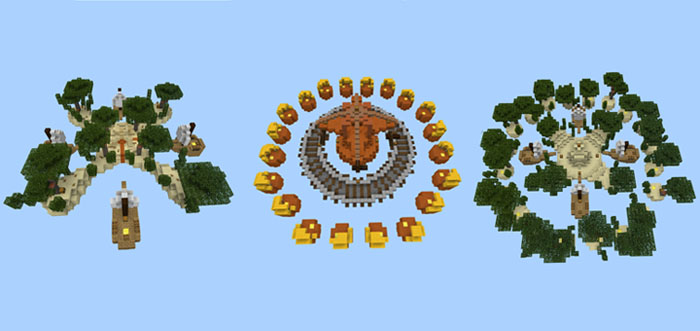 Credits
Installation