Snowball Brawl is a minigame similar to Turf Wars where two competing teams throw snowballs at each other to gain turf space. It's really exciting as it involves strategy, PvP and building — all combined in one minigame. If you're looking for an intensely fun minigame then this is a great option with some neat game mechanics.
Creators: SkyGames Team (Twitter) (Website): MCPEtraswen (Owner), FogzGamez (Co-Owner), Luma, Cheete (Manager), jobetyk (Main Builder), McMCPE1234 (Tester), AmazingGamerPH (Renderer)
How does it work?
Find and press the Play button to start the Snowball Brawl minigame. (Or have some fun searching for the 4 hidden levers somewhere in the lobby.)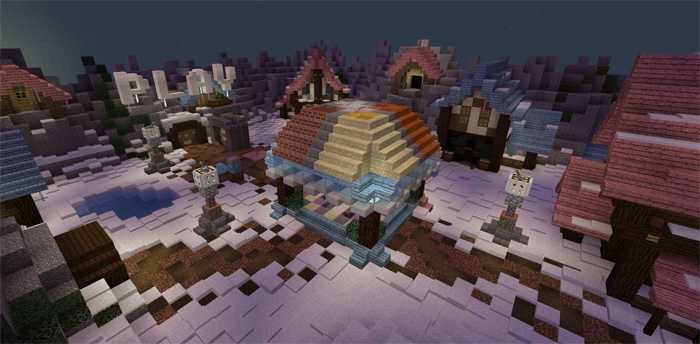 This map requires at least two players (but preferably more) as there will be two different teams who will fight it out in the arena.
Dig up snowballs and throw them at the other team to gain points which also results in your team's turf expanding. Build snow bases with snow blocks, and try throwing snowballs at the other team's bases to destroy them.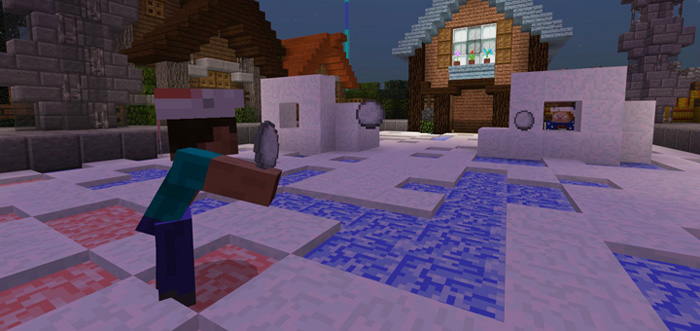 You can easily keep track of the points as it's displayed in the lower center of the screen.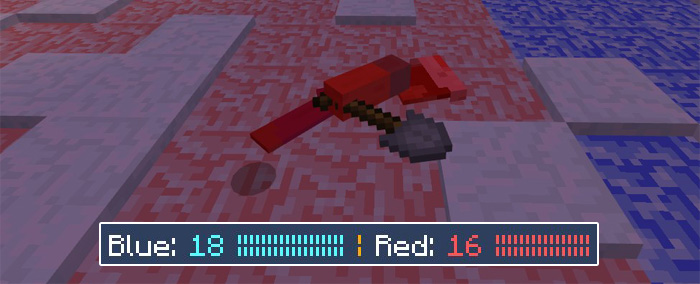 Installation