SG Spleef is a spleef map including a map selector (for four different arenas) and automatic power-ups while playing. The arenas are quite small and as a result it can sometimes get very intense and especially so if you are more than a few people playing. It's probably recommended to be somewhere between 2-4 players to play this map.
Creator: SkyGames, Twitter Account
How to play?
There are four different spleef arenas and all of them are of similar sizes. The main difference appears to be the design. You can choose a new arena by using the buttons on the wall.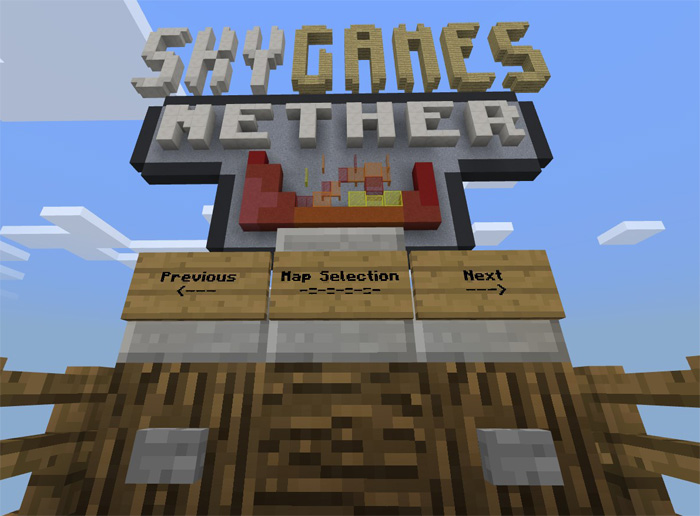 Spleef is a game where you need to destroy the blocks beneath other players to make them fall into the void and die. It's a last person standing type of game where it will only end once there is just one player left.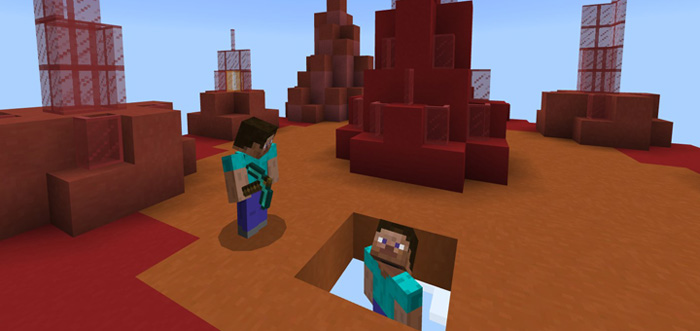 Installation