SG Sumo is a multiplayer minigame suitable for two players or more. It's a quite simple concept. There are two different teams who fight each other by punching the opposite's team members off the platform. It's a very smooth and enjoyable game to play. For example, one of the game mechanics include the automatic scoreboard which keeps track of each team's score.
Creators: SkyGames Team (Twitter) (Website): MCPEtraswen (Owner), FogzGamez (Co-Owner), Luma (Main Builder), Cheete (Manager), jobetyk (Main Builder), McMCPE1234 (Tester), AmazingGamerPH (Renderer), DJTMGaming (Server Manager), InNova (Builder)
How to play?
It's very easy to get started but it does require at least two more players, but preferably more. Punch players off the platform to gain points. The game will end when one of the teams have scored 10 times.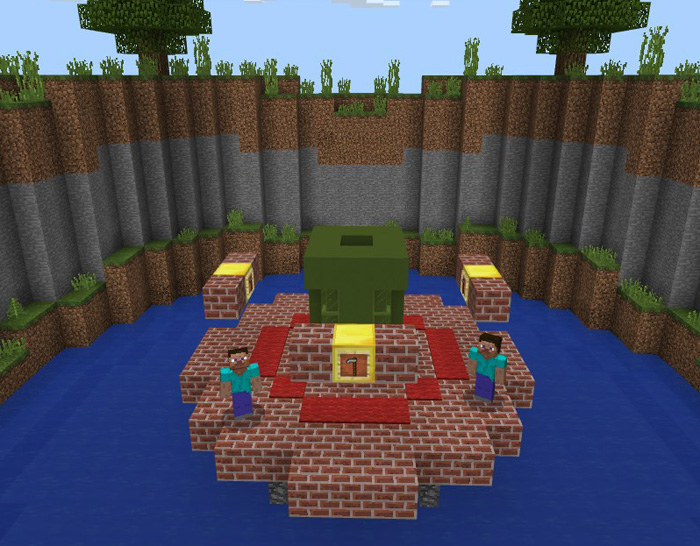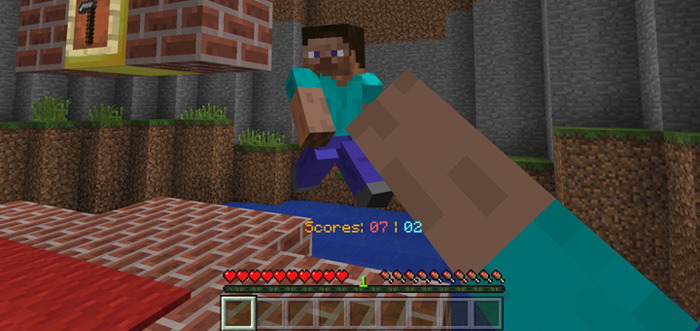 Installation