SG The Ditch is an open PvP arena minigame where players drop into the arena from a stump in the ground. When in the arena players gain coins [EXP] that they can then spend in the shop for upgrades. Coins can also purchase events which last for 1-2 minutes.
At the moment you can purchase the Deathmatch event (final player standing, no players can leave the arena or enter it) or the KOTH (King of the Ring, if you are in the center circle you gain 2 coins a second plus double kill coins (instead of 2 coins per kill you will get 4!)).
Creators: SkyGames Team (Twitter) (Website) (View all credits)
Updated: 5 November, 2018 (read changelog)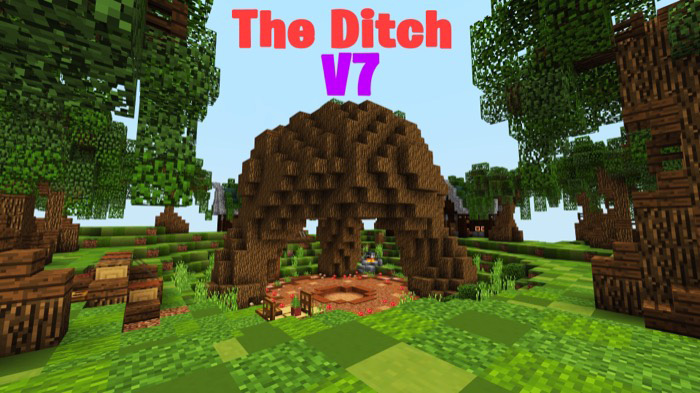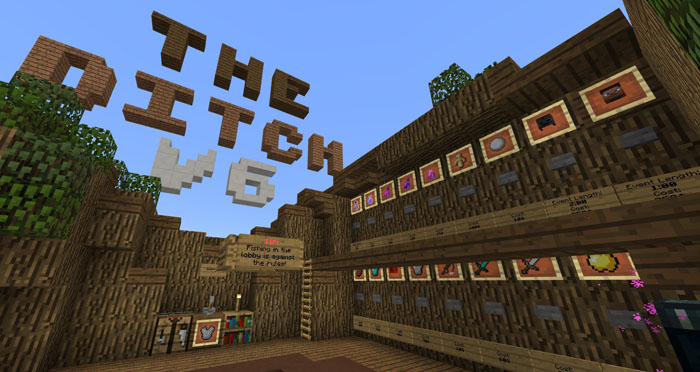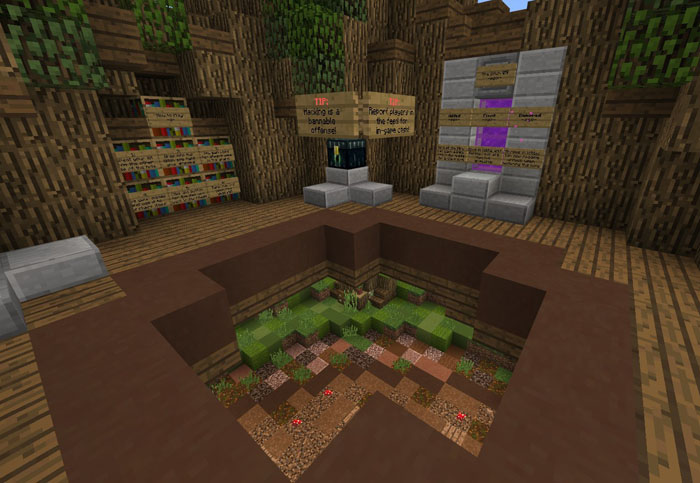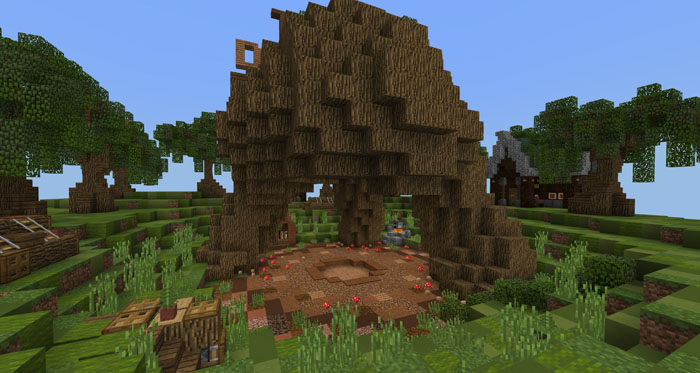 Credits
Changelog
In this Ditch Update we adjusted the currency and the ways it comes into the arena.
We added a hacker room for your own uses in your realms!
A spectating box was added with the entrance in the lobby!
A points system using the scoreboard is currently in production.
Installation