TNT Run is a custom editing TNT Run game with three different floor levels and a custom floor and plate editing tool. This makes it one of the most advanced TNT Run games currently available. Some other features include an automatically regenerating arena, 7 floor options and 4 plate options. Great for multiplayer game parties!
Creators: SkyGames Team (Twitter) (Website): MCPEtraswen (Owner), FogzGamez (Co-Owner), Luma (Main Builder), jobetyk (Main Builder), McMCPE1234 (Tester), AmazingGamerPH (Renderer), DJTMGaming (Server Manager), InNova (Builder), deadmanplaysMC (Builder), LUCKYBLOCK17o (Builder), FHMiner (Builder)
Updated: 2 May, 2018 (read changelog)
How to play?
Use the buttons in the lobby to customize the style for the TNT Run arena. Once you're ready, step on the dirt pressure plates to begin a game.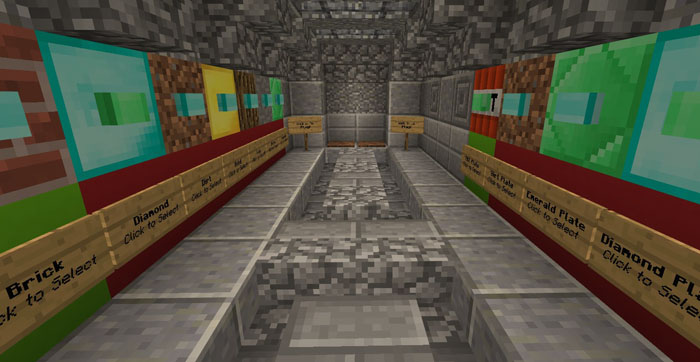 Start running!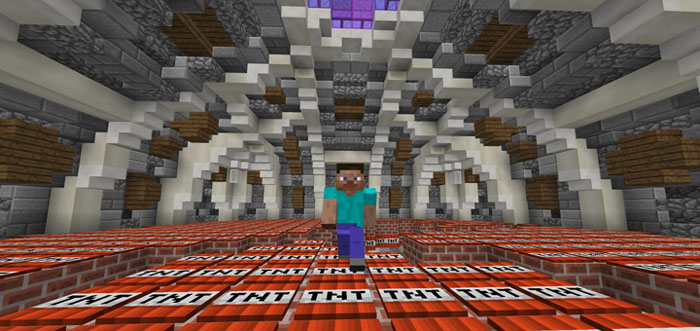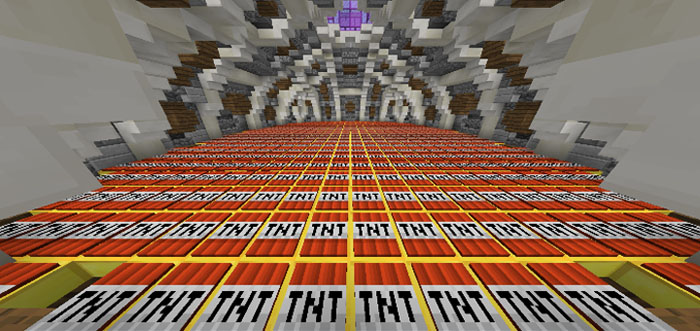 Changelog
TNT Run has been updated with 5 new floors

Bedrock
Glowing Obsidian (Exclusive)
Planks
Redstone
Netherrack
Installation