SG Volcano Run v2 is the remake of the original SG Volcano Run. In this remake the size of the arena has been increased and there are also power-ups which you can pick up by jumping on them. This map works great to play in both single player and multiplayer mode. It's similar to TNT Run in that sense that you'll be running around on a gradually disappearing floor.
Creators: SkyGames Team (Twitter) (Website): MCPEtraswen (Owner), FogzGamez (Co-Owner), Luma (Main Builder), jobetyk (Main Builder), McMCPE1234 (Tester), AmazingGamerPH (Renderer), DJTMGaming (Server Manager), InNova (Builder), deadmanplaysMC (Builder), LUCKYBLOCK17o (Builder), FHMiner (Builder)
How to play?
You constantly have to move around as the floor beneath you will slowly get weaker and eventually disappear. If you stay too long in one spot then you will fall into the lava.
You can pick up the boost power-ups by jumping on them.
Diamond Block – Speed
Iron Block – Levitation
Emerald Block – Jump Boost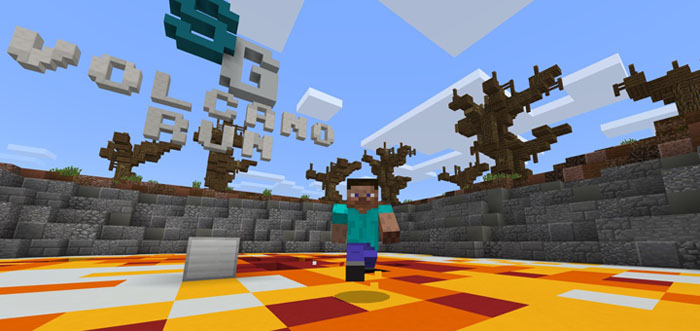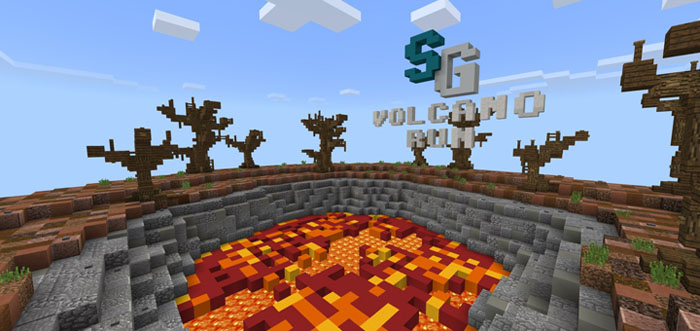 Installation