This is a simple adventure map which takes place in the Diamond Village. Villagers have lived there for ages but last night something horrific happened. One of their elders were kidnapped by some evil monsters. The villagers need your help to save the elder and bring him back safely to the village.
Creator: Kidsource, Twitter Account, YouTube Channel
Updated: 1 February, 2018 (read changelog)
Storyline
Your name is Breck and you are the bravest warrior in all of Diamond Village. Last night a group of angry mobs kidnapped the village Elder. It's now up to you to save him!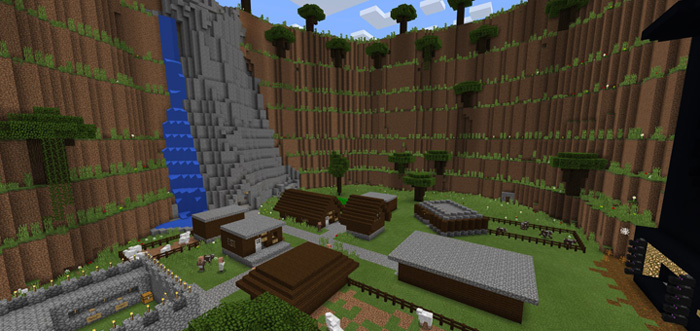 Changelog
Changed the position of the pressure plate at the entry to prevent spamming
Fixed a bug which occured on some versions where no wool would drop, provided shears to harvest wool
Fixed chest plucking bug
Added town book store interior and the Legend of Big John
Fixed boss fight bug, added bedrock to east wall of black tower
Installation