Simple Sides is a resource pack that simplifies the side textures of these select blocks: Grass, Snowy Grass, Grass Path, Podzol, Mycelium, and Double Stone Slabs. One of the best features of this resource pack is that it will work on top of any other resource pack! Simply put, a few .json files are telling the game to display the tops of blocks on the sides, so no images have to be included.
P.S. This pack is not the same as the Connected Textures Mod! It is more similar to Xisumavoid's Vanilla Tweaks resource pack (Specifically: Grass Sides, Grass Path Sides, etc).
Creator: Offroaders123, Website
Updated: 1 September, 2018 (read changelog)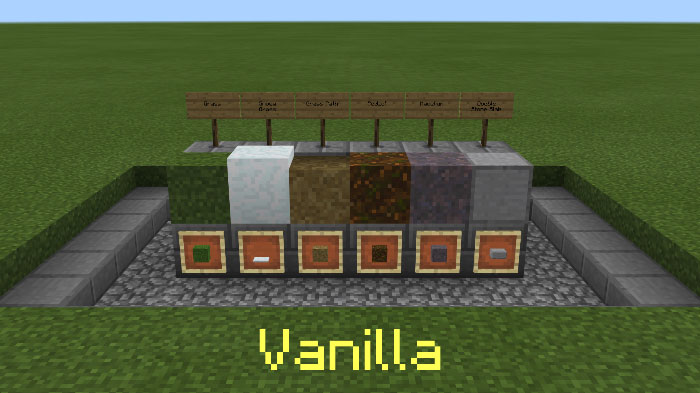 Here you can see evidence that it's compatible with other packs. In this case, it was loaded on top of the Faithful 32x for Minecraft Bedrock Edition texture pack.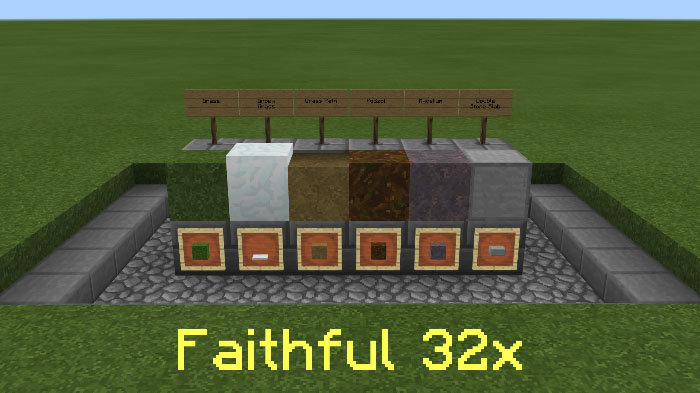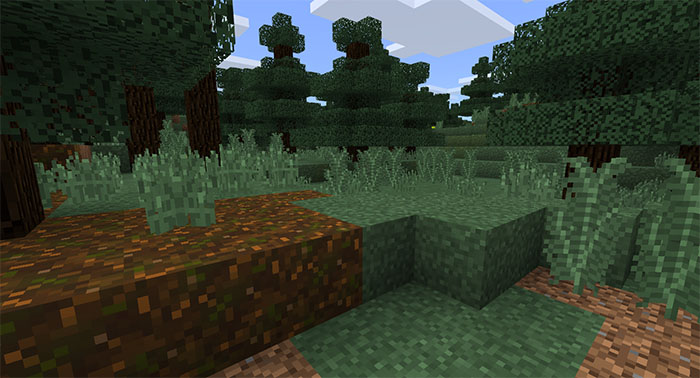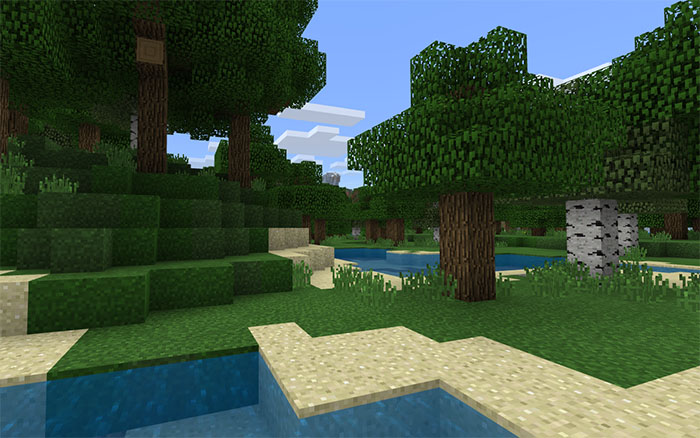 Changelog
Updated one .json block file to include all blocks within v1.6.0 to prevent compatibility issues with future game updates
Installation
Start Minecraft
Settings > Global Resources > Activate the pack (top priority)