SimpleTextures is a low resolution 16×16 pack with a simple design. It's in beta, so not all blocks and items have been retextured yet. However, you can expect weekly updates so eventually we might get to that point!
Creator: mcpexinfo, Twitter Account
Updated: 16 December, 2018 (read changelog)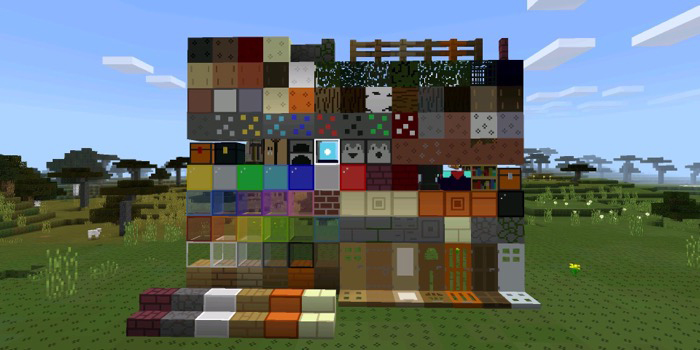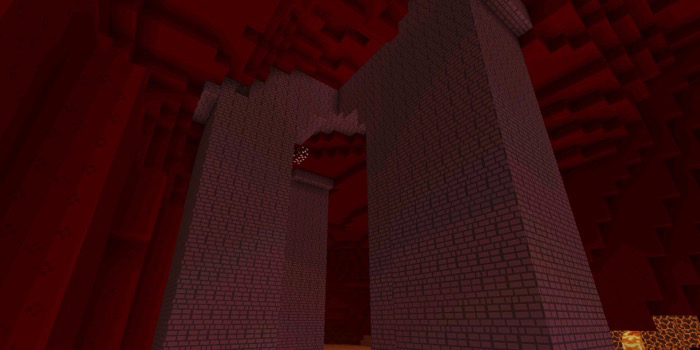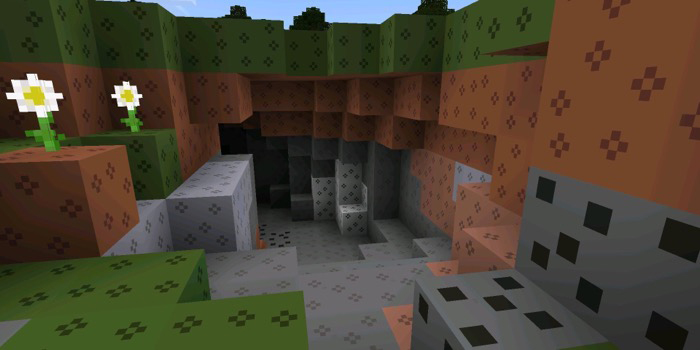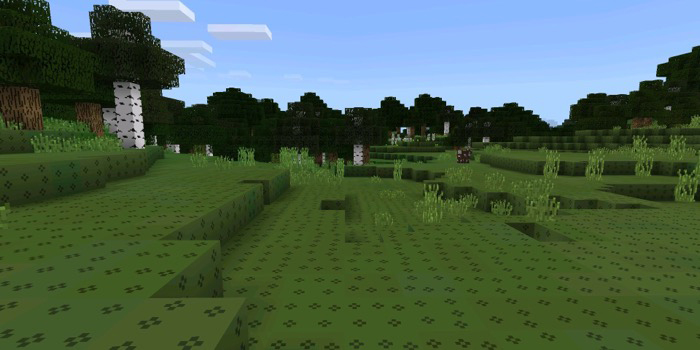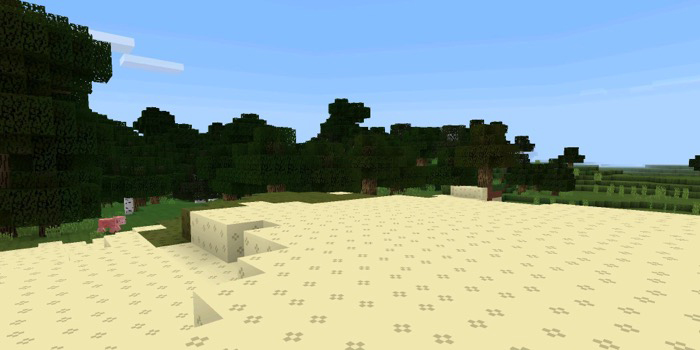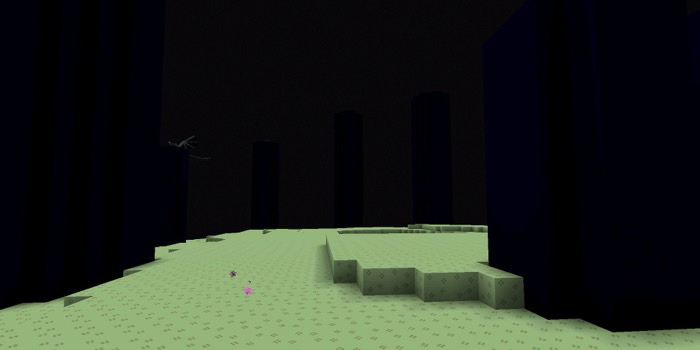 Note: Don't post this Resource Pack on other websites. Credit me if you use it in videos.
Changelog
Blocks:
End Rod
Farmland
Terracotta
Hay Bale
Hopper
Cauldron
Jukebox
Note Block
Mushroom Blocks
Nether Wart Block
Concrete Powder
Concrete
Purpur Block
Purpur Pillar
Sponge
Wet Sponge
Bamboo
Barrier
Beetroot Plant
Bell
Blast Furnace
Bone Block
Cake
Carrot Plant
Cartography Table
Command Blocks
Chorus Plant
Chorus Flower
Cocoa Plant
Comparator
Repeater
Lily Pad
Conduit
Corals
Daylight Sensor
Dead Bush
Fern
Large Fern
Grass
Tall Grass
Peony
Rose Bush
Sunflower
Lilac
Dragon Egg
Dried Kelp Block
End Portal
Barrel
Fletching Table
Allium
Blue Orchid
Cornflower
Dandelion
Azure Bluet
Lily of the Valley
Oxeye Daisy
Flower Pot
Poppy
Tulips
Grindstone
Iron Bars
Item Frame
Lantern
Mushrooms
Nether Warts
Observer
Potato Plant
Rails
Sugar Cane
Saplings
Sea Pickle
Smithing Table
Smoker
Sea Turtle Egg
Vines
Cobweb
Wheat Plant
Melon Stem
Pumpkin Stem
Tripwire Hook
Items:
Apple
Golden Apple
Armor Stand
Arrow
Bamboo
Beds
Beef
Beetroot
Beetroot Soup
Blaze Powder
Blaze Rod
Boats
Bone
Book
Enchanted Books
Written Book
Bow
Bowl
Bread
Brewing Stand
Brick
Elytra
Bucket
Water Bucket
Lava Bucket
Milk
Fish Buckets
Cake
Carrot
Golden Carrot
Carrot on a Stick
Cauldron
Armor
Charcoal
Chicken
Chorus Fruit
Popped Chorus Fruit
Clay
Coal
Comparator
Cookie
Crossbow
Diamond
Tools
Swords
Horse Armor
Doors
Dragon\'s Breath
Dried Kelp
Dyes
Egg
Spawn Eggs
Emerald
End Crystal
Ender Eye
Ender Pearl
XP Bottle
Feather
Fire Charge
Firework Rockets
Fish
Fishing Rod
Flint
Flint and Steel
Flower Pot
Ghast Tear
Glowstone Dust
Gunpowder
Heart of the Sea
Hopper
Iron Ingot
Iron Nugget
Item Frame
Kelp
Lead
Leather
Magma Cream
Maps
Melon
Glistering Melon
Minecarts
Mushroom Stew
Mutton
Name Tag
Nautilus Shell
Nether Star
Nether Wart
Nether Brick
Painting
Paper
Phantom Membrane
Porkchop
Potato
Baked Potato
Poisonous Potato
Potions
Glass Bottle
Prismarine Crystals
Prismarine Shard
Pumpkin Pie
Nether Quartz
Rabbit
Rabbit\'s Foot
Rabbit Hide
Rabbit Stew
Music Discs
Redstone Dust
Sugar Cane
Repeater
Rotten Flesh
Saddle
Sea Pickle
Seeds
Shears
Shulker Shell
Signs
Slimeball
Snowball
Spider Eye
Fermented Spider Eye
Stick
String
Sugar
Tipped Arrows
Totem of Undying
Trident
Turtle Shell
Scute
Bell
Wheat
Improved:
Other Changes:
Installation
Start Minecraft
Settings > Global Resources > Activate the resource pack