This map showcases the (currently) most compact and simplest two directional flying machine in the Bedrock version of Minecraft. This new design takes advantage of the glazed terracotta which can be pushed, but no pulled. The machine is fully automated and requires only the click of a button to get moving. It can be expanded infinitely and provides and easy way to travel long distances.
Creator: MineDrum, Twitter Account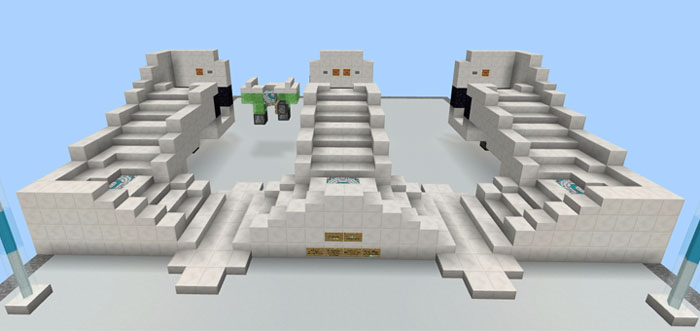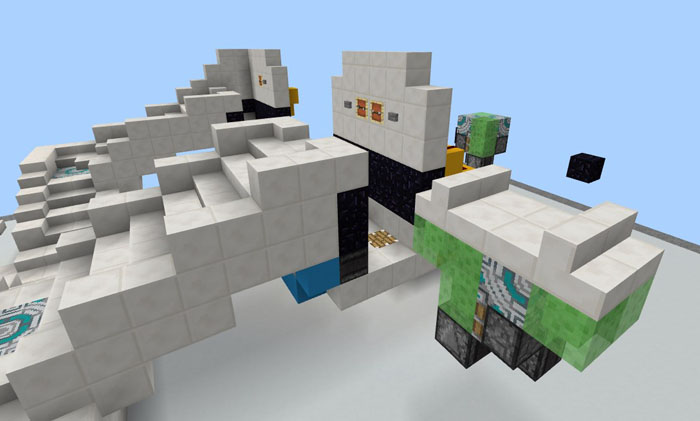 All important redstone circuits are displayed on coloured concrete/glass so that it may be easy for you to build in your own world. It may be easiest if you break some of the quartz so that you can  more easily see the circuitry. There is a simplified version of the machine in the back of the map that also features how you can make it return on its own.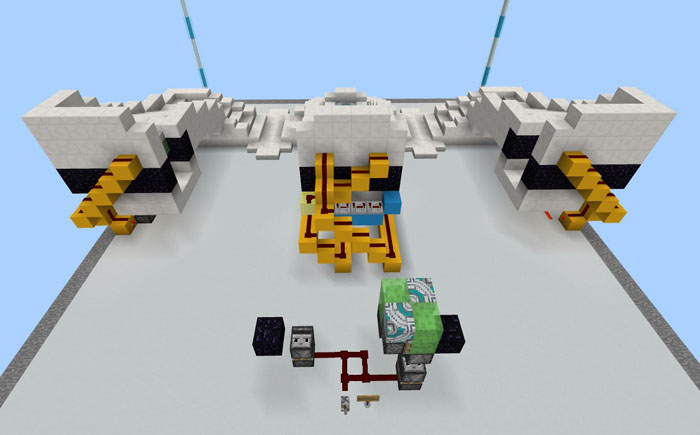 Important note: Please give credit and feel free to message me on Twitter about any questions you may have regarding the map. I will gladly retweet Youtube videos of this map, just mention me on Twitter.
Installation