The Snow Golem has evolved into a very dangerous snowman called Snowgrunt! It's considered a boss because of its immense powers which includes things such as more attack styles and boosted health. The model and textures have also been completely redesigned. Snow biomes definitely get a whole lot more dangerous with this monster out there!
Creator: TheEnderface, Twitter Account
How does it work?
Snowgrunt is a rare spawn snow biomes. But if you don't want to spend hours of time looking then you can spawn it similarly to spawning a snow golem. Build a spawn structure with four snow blocks and one pumpkin.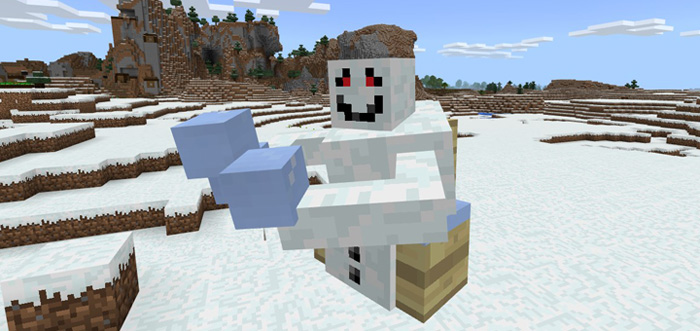 The snowman is naturally hostile towards players. He got two different attacks and they include a snowball burst attack and throwable ice block explosives.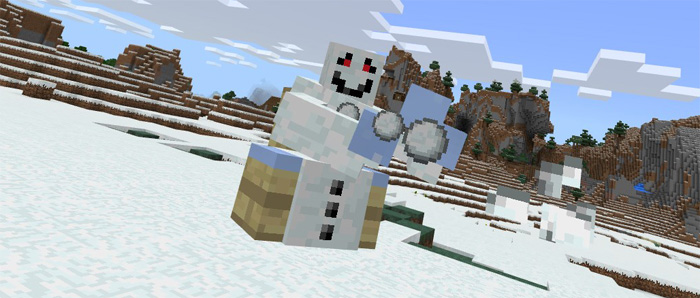 Snowgrunt Features
Replaces Snow Golem
Health: 500 hearts
Two attack styles

Snowball Burst
Thrown Explosive Ice Blocks

Knockback ability with some snowballs (+5 attack damage, almost instant death)
Installation
Activate the packs for a world in-game