Did you ever want to have an army of your own to protect you against hostile mobs and enemy players? Than get this skin pack so that your enemies shiver at the sight of your mighty new Strike Force skins. This Skin pack is a realistic and fun addition to any roleplay or server meet-up.
The Strike Force skin pack currently provides 4 different military stiled skins.
Creator: LionStarKF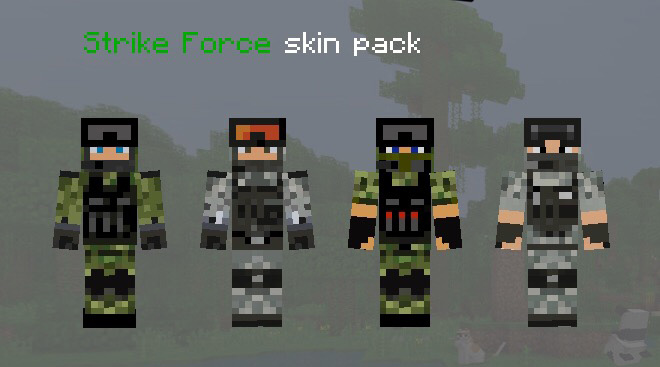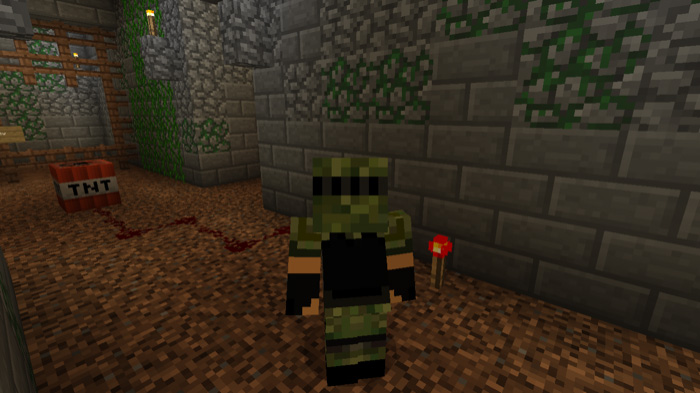 All skins included
Green soldier
Grey soldier
Green desert soldier
Grey desert soldier
Planned skins
Green full shielded soldier
Grey full shielded soldier
and more…
Languages
English (UK/US)
French (FR/CA)
German
Copyright notes
This file was created/modified by LionStarKF using a file provided by Minecraft/Mojang and SkinCreator3D.
You may use this Add-On for personal use only. You are not allowed to redistribute it, modify it or claim the Ownership for yourself in any way without the permission of LionStarKF. If you want to use this Add-On for a map you may do so by giving credit to their respective Owners.
Contact: [email protected]
© 2018 LionStarKF
Installation