This add-on makes most mobs completely insane. Experience a Minecraft world as never before. Watch as a cow fights an enormous Husk, or let yourself fight a flame-throwing Donkey which can also fly. The world has gone bonkers – there is no doubt about that. Explore this add-on yourself in creative or survival mode for a new experience…
Creator: Codysaur2004, Twitter Account
How does it work?
Most mobs have had their behaviors reprogrammed and this have caused them to go completely insane.
Cows hate other mobs
Donkeys can fly and shoot fireballs
Husks are giant and give the levitation effect they attack you
Zombie Villagers can fly and are immune to sunlight
Pigs have about 100 health
Drowned hate Fish and Dolphins
Silverfish can now swim
Guardians levitate and are now afraid of hostile mobs
Salmon sizes are now exaggerated
Polar Bears can be tamed
Most passive mobs can now be fed with diamonds
Chickens lay diamonds instead of eggs
Skeletons can be bred and mountded
And much more!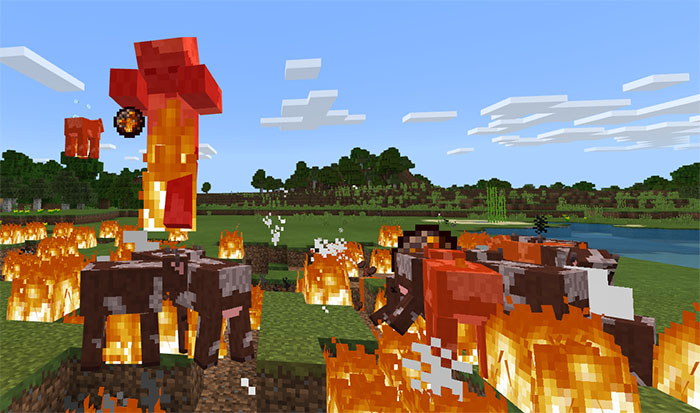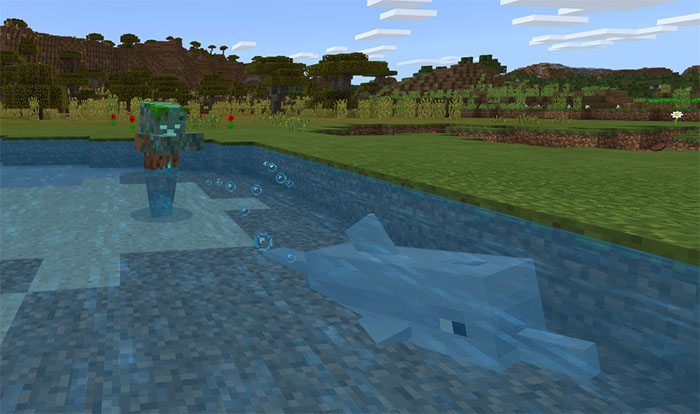 Installation
Activate the pack for a world in-game