This is an experimental version of a Tardis which can go to 28 different destinations. The interior rooms include the Destination Databanks, Zero Room (removes effects, restores health and regenerates health), Cloister, Engine Room and a bunch of other places. You can return to the normal world at any point simply by leaving the Tardis. If you consider yourself a Whovian (also known as a Doctor Who fan) then it's really a must-play!
Creator: DingDong61, Twitter Account
Updated: 31 July, 2017 (optimized for low-end devices, 49 destinations reduced to 28 destinations)
How does it work?
You enter the Tardis by stepping up to the front door of the police box. And whenever you want to go back to the normal survival world, you can do so too!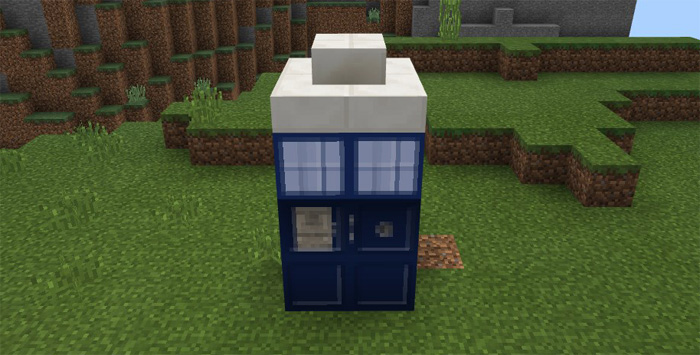 Inside the Tardis you can access 28 different locations. You can find an almost full list further down on this page.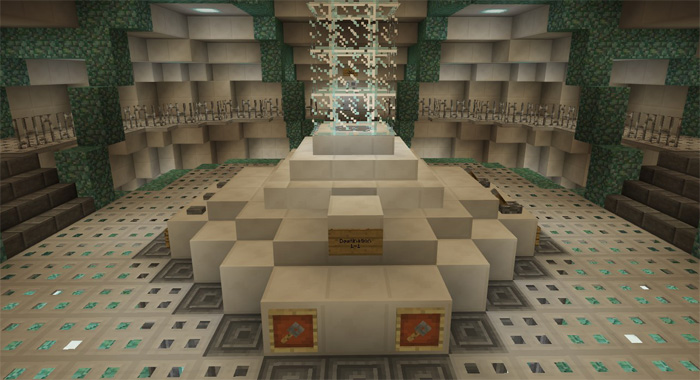 Destination Databanks
Zero Room (removes effects, regenerates health, restores hunger)
Cloister
Architectural Reconfiguration Room
Engine Room
Room holding the Eye of Harmony
Observatory
Library (with a swimming pool)
Bouncy Room (all credits goes to DingDong61's kid!)
Kitchen
Dining Room
4 large unfurnished rooms ready for your personalization as apartments
And more!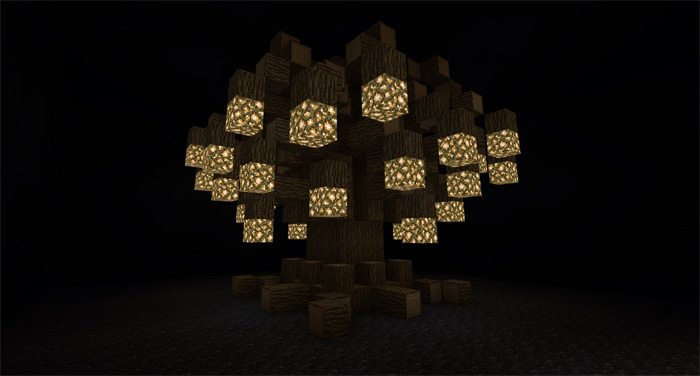 Important: The latest version has been optimized for low-end devices. However, depending on your device there might still be lag issues.