The Exit is a puzzle map with four unique challenges which are powered by redstone. In each level a difficult task awaits which if completed will enable the door to open so you can move on to the next level. Every task is unique in some way. For example, in one level you need to use buttons and pistons to push a sand block and in another level you need to repair a broken lamp.
Creator: Johnzkie, Craig, Destructionz, Kentoy, Davix
Here's the level where you need to push buttons to make pistons push a sand block. It's like a little maze where you help the sand block find its way to the end.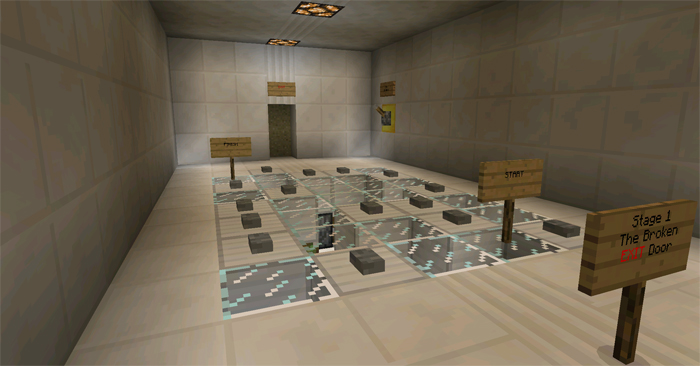 In another challenge you will have to find a solution for a broken lamp. And the only tools you got to use are the ones you find in the basement.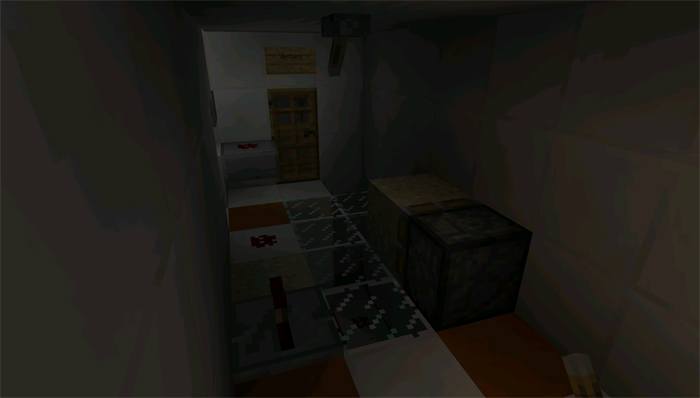 Rules
Never break blocks
Play on peaceful
Max 1 player
Important
This map requires PocketPower. You can click here to download it.