The mundane mountain isn't as boring as the title. It consists of a few mountains, with some nice terrain around them. The new location, Gradient Graveyard, holds the most spooky tales to be told.
Creator: Pdtheyoutuber
Features
49 Different Custom Structures
24 Different Village Structures
281 Possible Custom Tree Types
46 Custom Dungeon Variations
193 Biome Variations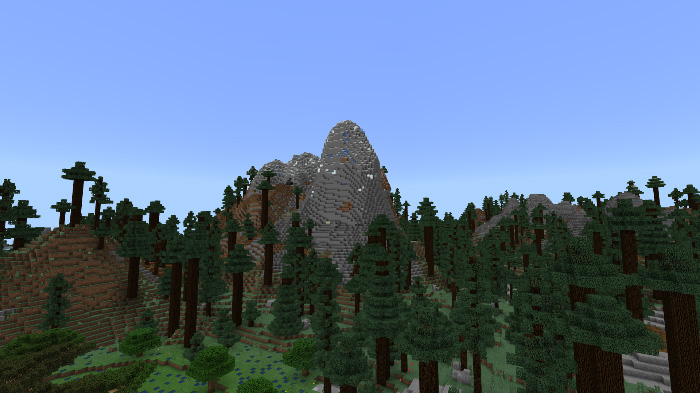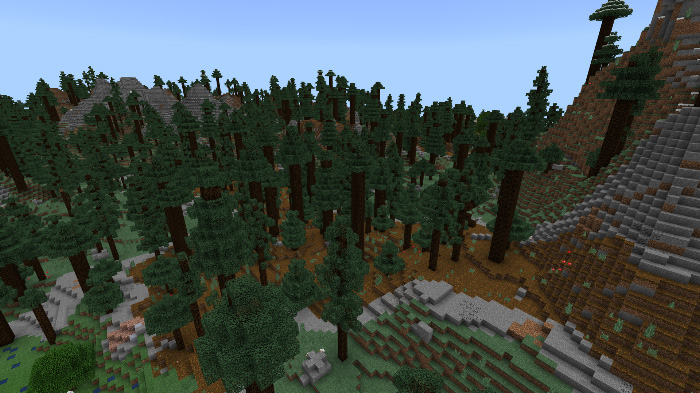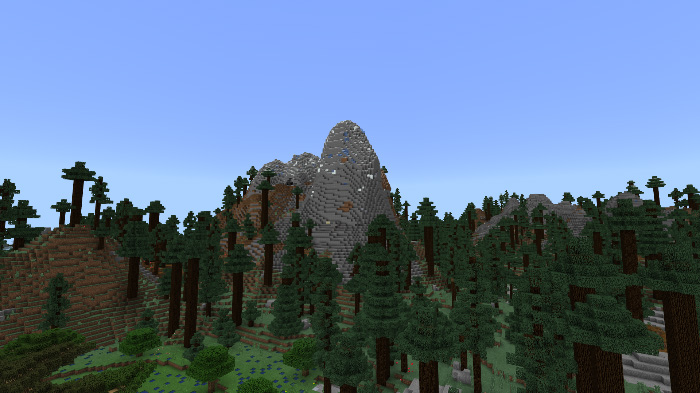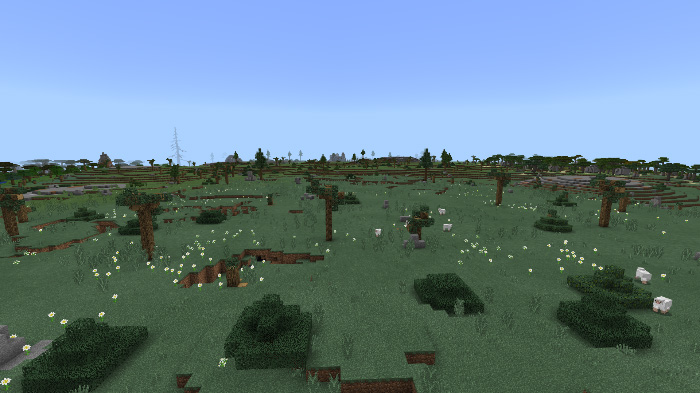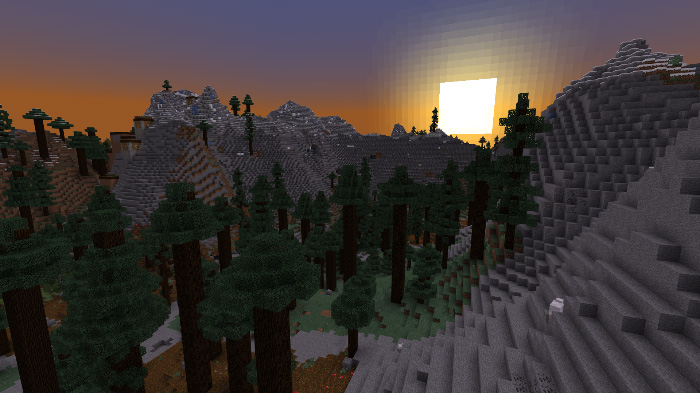 There is a rather large snow biome full of dungeons, and extra things to keep you adventuring. There are multiple camping sites along the way, so you will have a place to rest your head. If you are looking for a taiga, this is perfect for you. (87% of people voted taiga in  This Form)
I will create you your very own custom terrain map! Get a map made!
You can also follow the progression of my map series, and see what's releasing next here.
Installation