This map is, as you may have guessed, a colorful wonderland! It introduces a new biome to my #aTerrainAday series, called rainbow1, that allows concrete to spawn at different places, based on world height.
Creator: Pdtheyoutuber
Features
8 Different Custom Structures
33 Different Village Structures
91 Possible Custom Tree Types
5 Custom Dungeon Variations
12 Biome Variations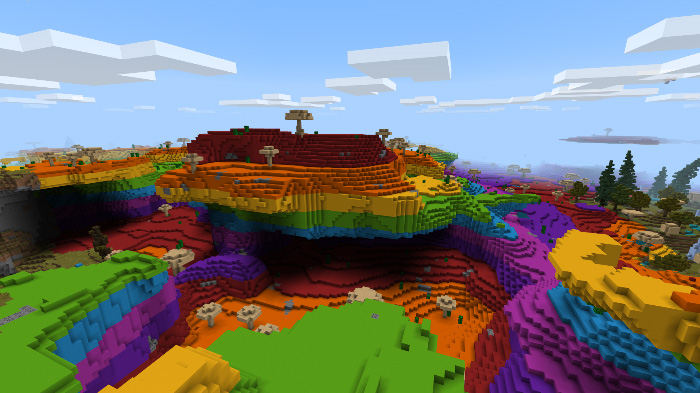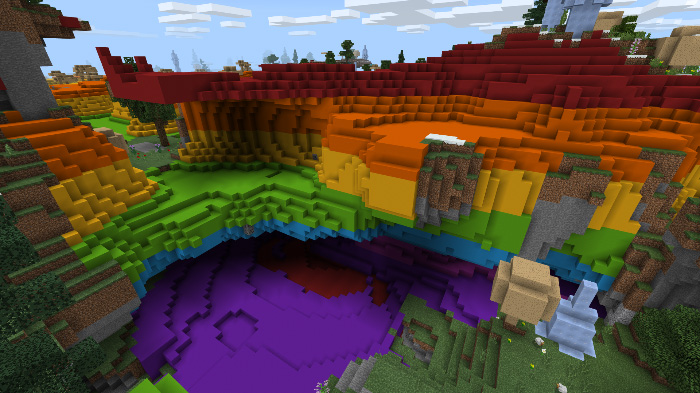 Huge ravines will spawn (some of them with ores) and they are all colorful and nice looking. If you look underground, you might come across a colorful end room. This isn't included in minecraft's natural generation, so /locate doesn't work. In the future, if people like this concept, I will make the nether and end into colorful dimensions!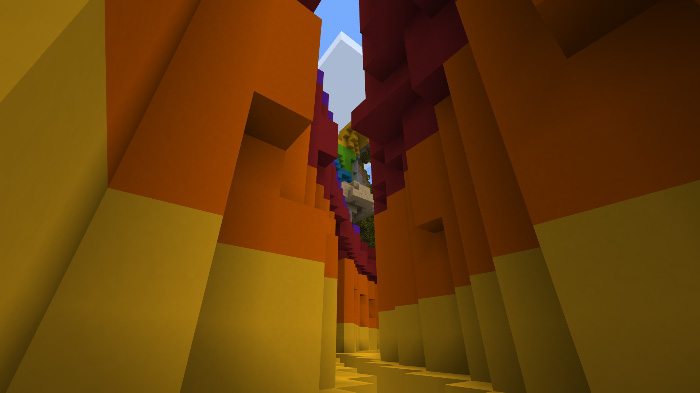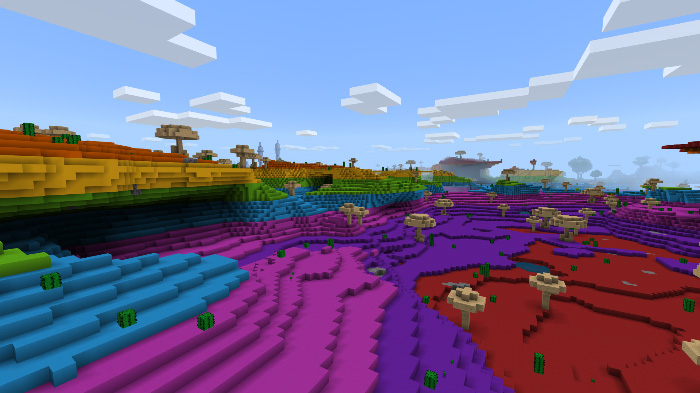 This map is intended to be used for minigame creation, and creative-based builds, but I have also included trees, ores, and all of the things necessary to begin and complete a survival minecraft world! If you are up for the challenge, summon the wither, and just hope he won't destroy the colorful rainbow of a world that you're playing on.
I will create you your very own custom terrain map for free! Get a map made! You can also follow the progression of my map series, and see what's releasing next here. 
Installation