This map includes 10 really cool command block creations designed specifically for Minecraft: Bedrock Edition. A great thing is that it features a whole range of different creations such as functional chairs, escalators and launcher pads. The command blocks are located right next to each creation, so they are very easy to replicate in your own world.
Creator: M7MoGameR, Twitter Account
Functional Chair: So simple but yet so awesome! It works much as expected. Just long tap (or right-click) on the chair to sit down.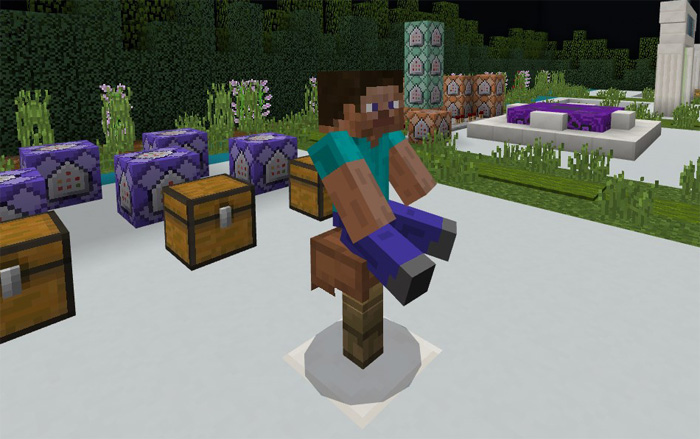 Escalator: Feeling lazy? That's OK. This escalator will teleport you down each step.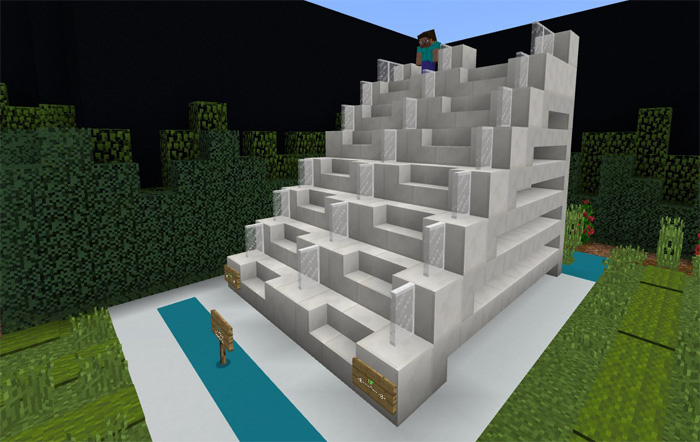 Laser Gate: Use the button to lock or unlock the gate. If it's locked you won't be able to get through.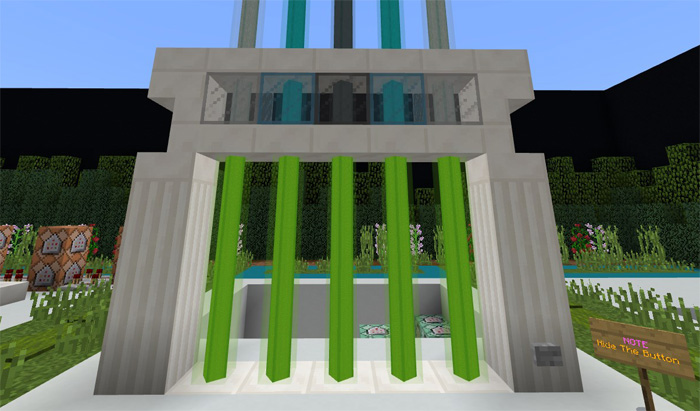 Update Sign Text: Press the button to animate the text!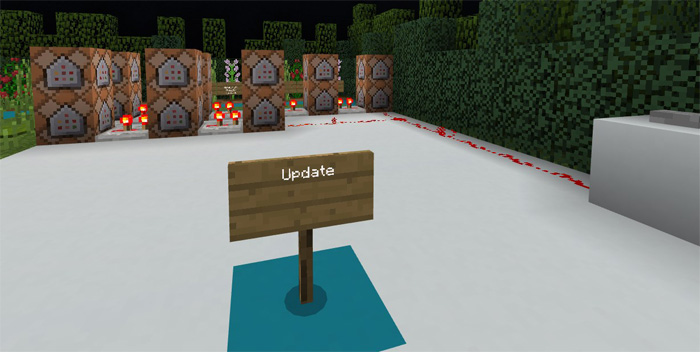 There are several other creations but those I will let you explore on your own in-game!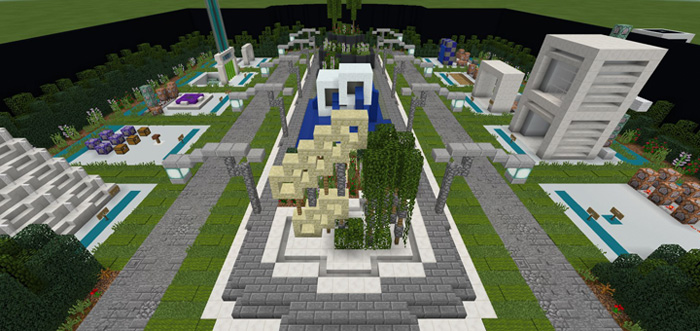 Installation