The UIPack implements a clean, modern and simplistic user interface design to Minecraft. There are more icons which provide an easier way to navigate the game menus. Most of the interface relating to the start screen and settings windows have been tweaked. This is a pre-alpha version so this means there are can be some flaws. But as a whole it's a fully functional and nice upgrade of the game UI.
Creator: weijin901120, Twitter Account
Updated: 9 December, 2017 (read changelog)
What have been changed?
The most noticeable change is for the start screen. From here you can access most game menus instantly. The main goal for this pack is to provide a UI experience which stays true to Minecraft but are in some ways just better.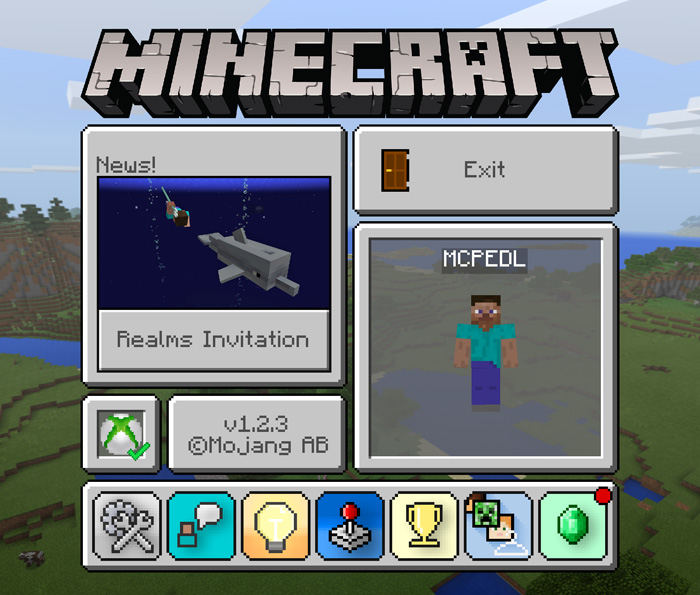 Most of the interface has been modified to some extent. But on some of those areas there are just minor changes.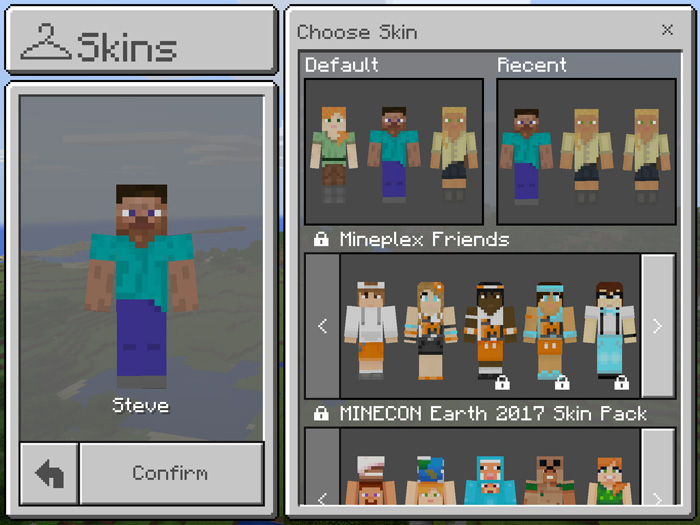 You can find a download for this pack further down. There are more aspects to explore of this pack but that we'll let you do by yourself.

Changelog
9 December, 2017:
Updated UI

Button texture (green when pressed)
"Store" screen
"Coin Purchase" screen

Bug fixes
29 November, 2017:
Bug fixes
Performance optimization
Merry Christmas!
20 November, 2017:
Inventory title only visible in creative mode
Updated "Create … " interface
Updated "You died" interface
Updated "Sleep" interface
Updated "Seed Picker" interface
Updated "Patch" interface and the introduction of the upper right continue button
Updated "Change screen security zone" interface and the introduction of the upper right button
Updated "Store" to have a large title, not the best solution but will be redesigned in a future updated
"Skin" button icon is now animated
The start screen now features the latest news window titled "News!"
The pause picture will be determined by the server and the world
Adjustments

Store update reminder is now blue
Start screen skin preview changed to all objects abov
The icon material in the column location has been changed to UI folder
Dock icon material size has been changed again
The title of all windows are leaning to the left
All window's close button is set
Redesigned the "Pause" interface and the beginning of the screen in a unified style
Xbox Live log in icon changed to text

Other

Updated UIPack icon
Updated UIPack description
Introduced "TouchList" technology, not yet added to the application as there are some problems which need to be solved
Abbreviation technology introduced, subject to testing
Picture of "News!" interface has been changed again
"New Server" interface picture has been changed
Lots of optimization!
Installation
Important: You can report issues to the creator via Twitter.
Open Minecraft
Settings > Global Resources > Activate the resource pack