UKS is a city built in a flat world. It includes a great variety of modern houses and many different kinds of structures. In one end of the city there is even a farm with a barn and horses and so on. The entire city is populated by villagers and iron golems and that definitely makes the city seem populated and not as dead as other cities. Since there are so many different creations it's a useful city to explore in case you need some building inspiration.
Creator: Tpops2017, Twitter Account
Updated: 19 December, 2018 (read changelog)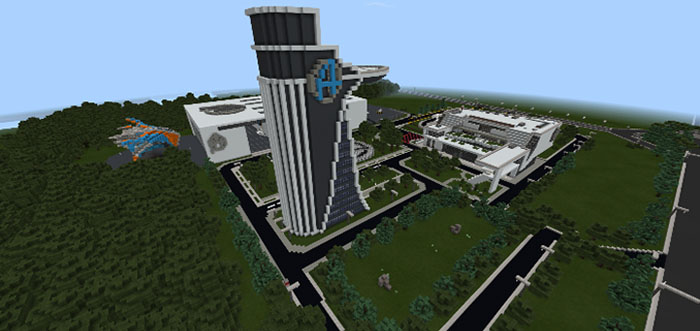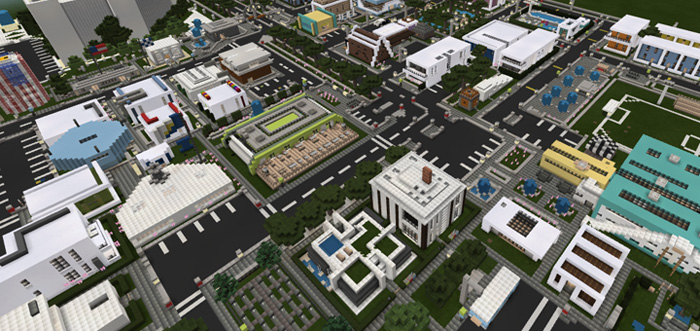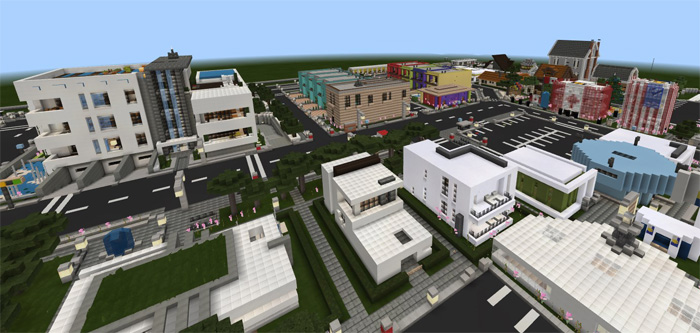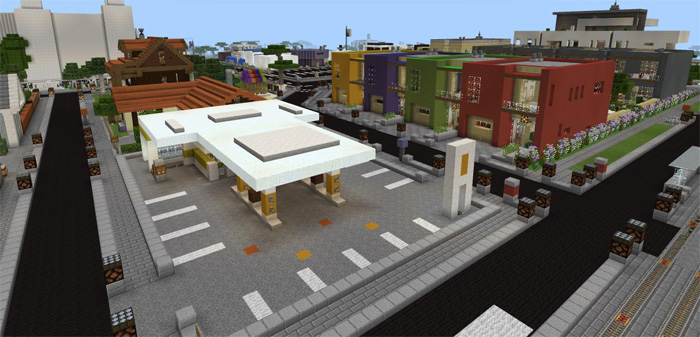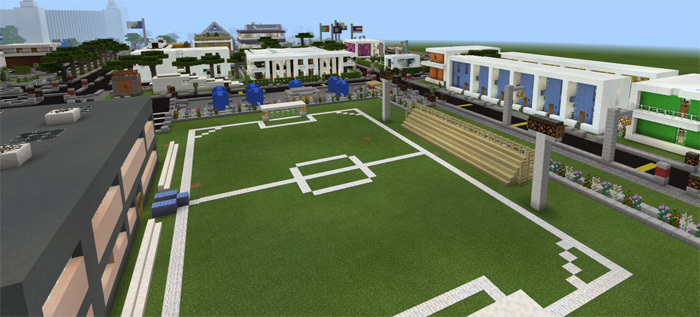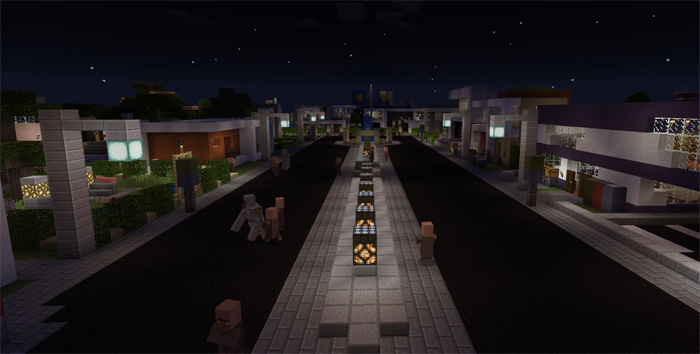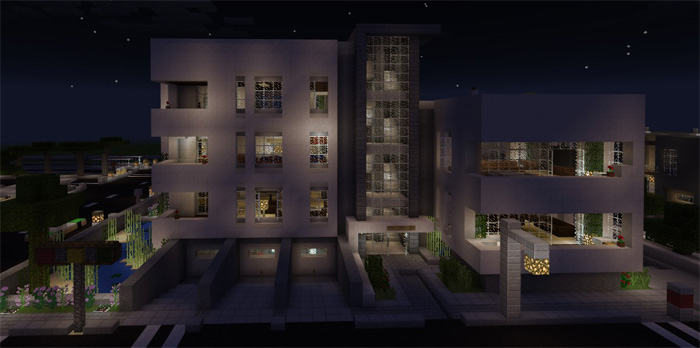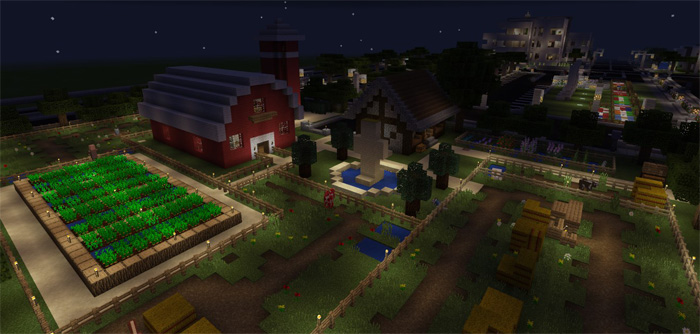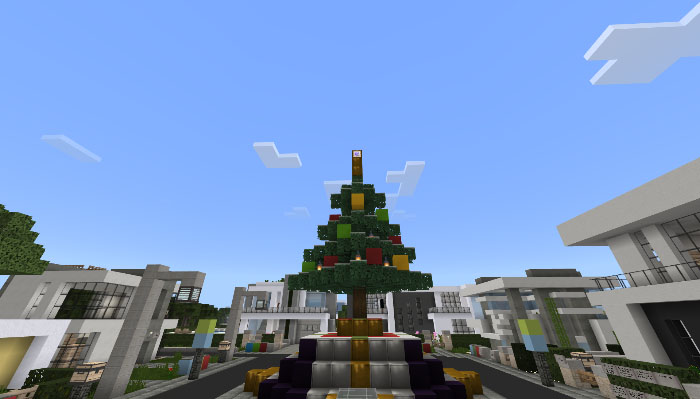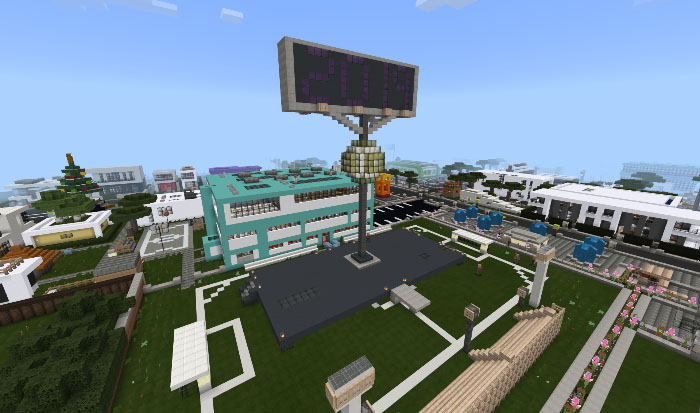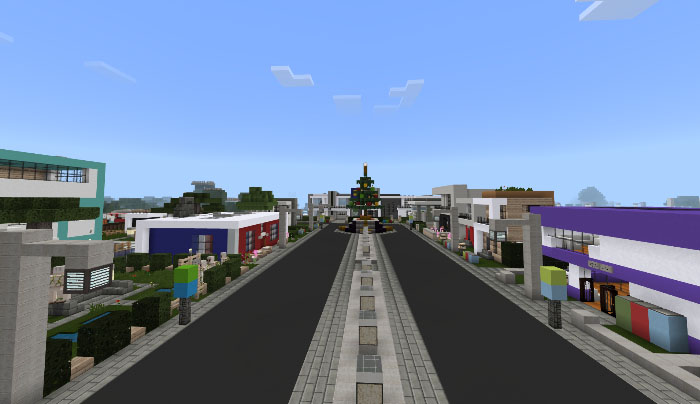 Update Information
Alien robots from other worlds have attacked UKS City and are trying to dominate the world. The Avengers have been called in and have set up a facility nearby the city to provide support to the city. Thanos has arrived to the city and he won't let anything get in his way to complete his mad world order.
The Avengers need your help to search the facility for six infinity stones (space, reality, power, mind, time and soul – before Thanos succeeds his mad endeavors). Choose a heroic alias, suit up and join the Avengers and try to defeat the mad Titan Thanos and save the world.
Note from the creator:
I used dyes to represent the 6 infinity stones. (Blue – space, Red – reality, Purple – power, Yellow – mind, Green – time, Orange – soul)
To teleport do: /to @p 1383, 53, -28 or fly straight from the spawn area until you reach the other side of the city and see Avengers tower. 
Changelog
Memorial for the Fallen Avengers, from Avengers: Infinity War
Christmas tree, at center of city
New Years Ball Drop, and Stage
Updated City Surrondings (Trees, Lakes, Highways)
Loads of Other Changes
Installation