UKS is a city built in a flat world. It includes a great variety of modern houses and many different kinds of structures. In one end of the city there is even a farm with a barn and horses and so on. The entire city is populated by villagers and iron golems and that definitely makes the city seem populated and not as dead as other cities. Since there are so many different creations it's a useful city to explore in case you need some building inspiration.
Creator: Tpops2017, Twitter Account
Updated: 5 December, 2017 (read changelog)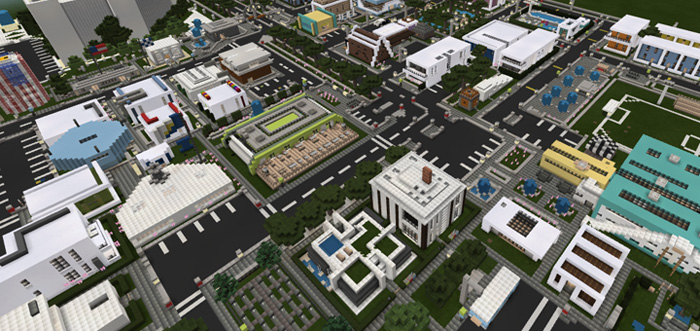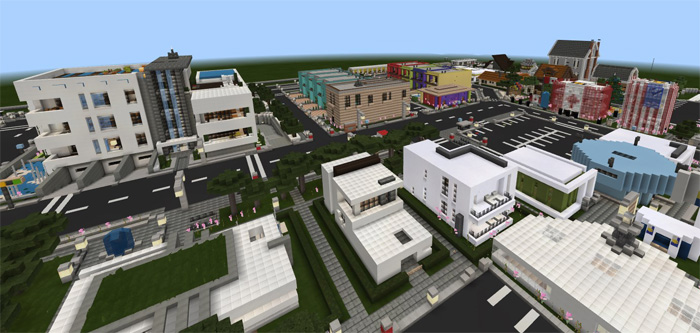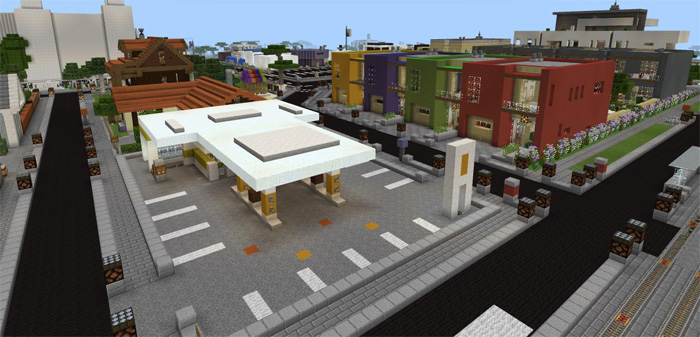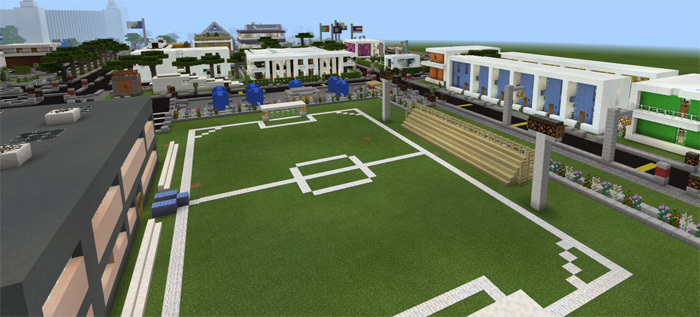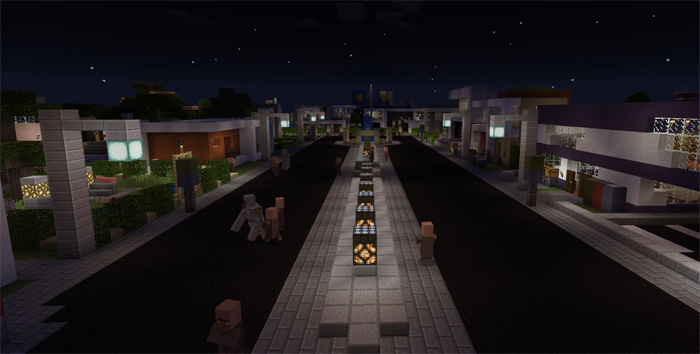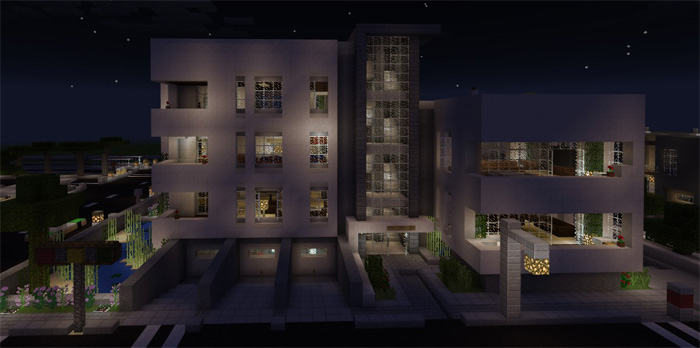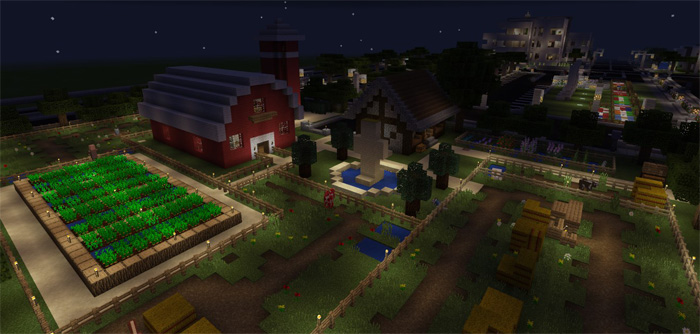 Note from the creator:
UKS city is still the main city. King city is just a small town in the Greater UKS Area. Also, Thank you to all of you for downloading my maps (including epic cliffs base) and making videos on them. I have seen your videos on YouTube. Thanks also for all your support in giving me a cause to keep updating these maps. I never thought so many people would download these maps when I first uploaded them. Thank you all and to all a very MERRY CHRISTMAS AND A HAPPY NEW YEAR!!!
Changelog
Halloween features

Haunted Mansion (Directions: Go to the other side of the city, past the farm onto the highway, turn left at the ramp, turn right at the traffic light, turn left at the village, follow the gravel road until you reach the Hunted Mansion.)
Pumpkin Patch (Directions: Go to the other side of the city, paste the farm onto the highway, turn right at the ramp and then turn left at the roundabout it should then be just straight ahead.)

Started on the King City (a small town outside UKS City)
Modified the spawn area
Installation