UKS is a city built in a flat world. It includes a great variety of modern houses and many different kinds of structures. In one end of the city there is even a farm with a barn and horses and so on. The entire city is populated by villagers and iron golems and that definitely makes the city seem populated and not as dead as other cities. Since there are so many different creations it's a useful city to explore in case you need some building inspiration.
Creator: Tpops2017, Twitter Account
Updated: 23 October, 2017 (read changelog)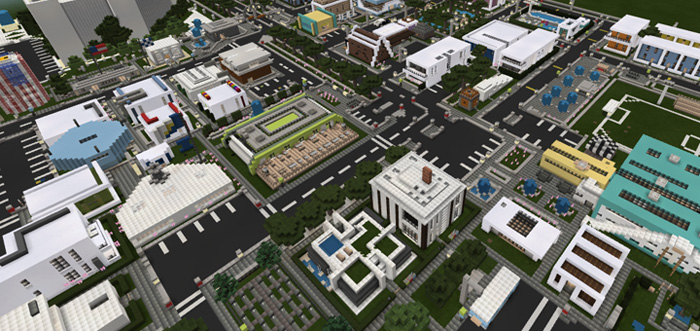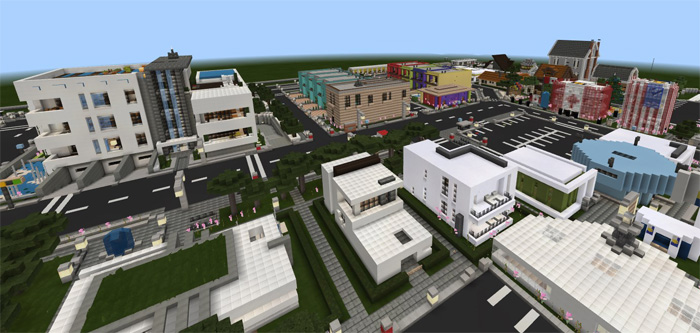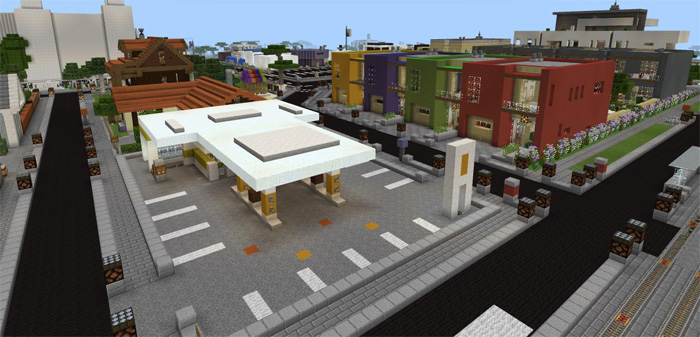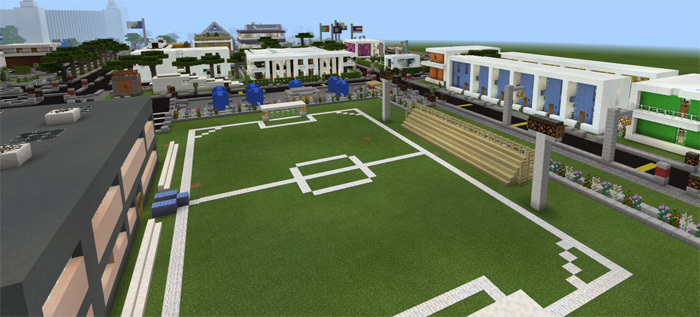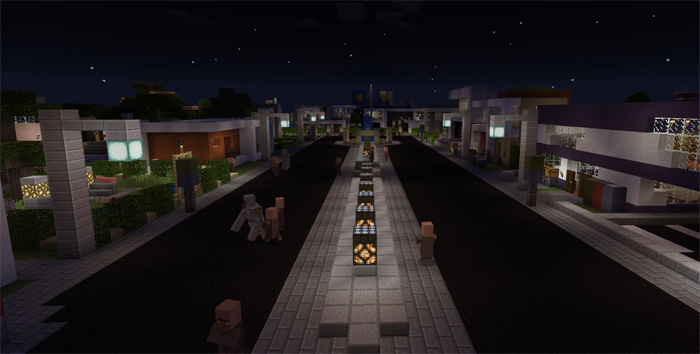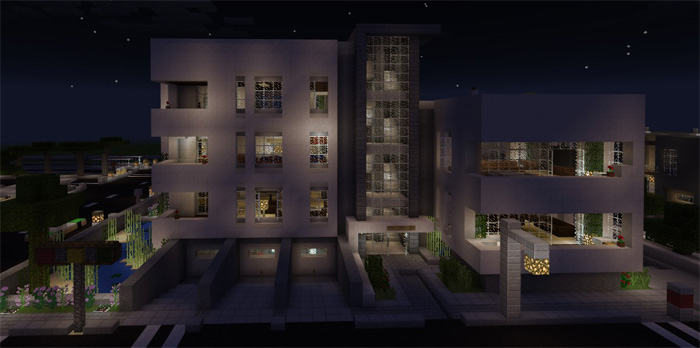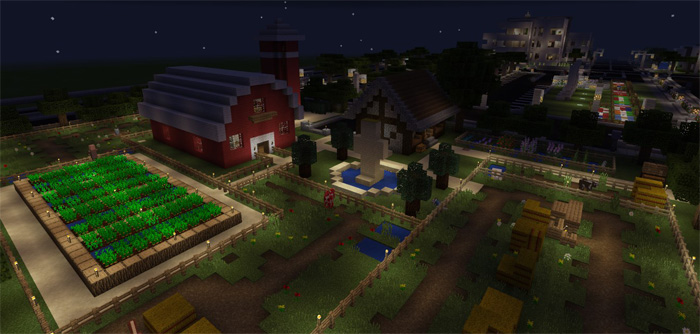 Note from the creator:
Please mind the structure blocks I am in the process of uploading some 3D models of some builds in the city.
When you spawn you will spawn in the spawn area. To get to phase 4 just exit the spawn area and fly in a straight line until you reach phase 4. You can also go through one of the portals next to the spawn area and exit the nether right away and to your left once you exit you should see the highway. After, just follow the signs on the posts to get to the city. (A high render distance is required to be able to see the highway or just fly around there portal for a while until you see a road)
Changelog
Halloween features

Haunted Mansion (Directions: Go to the other side of the city, past the farm onto the highway, turn left at the ramp, turn right at the traffic light, turn left at the village, follow the gravel road until you reach the Hunted Mansion.)
Pumpkin Patch (Directions: Go to the other side of the city, paste the farm onto the highway, turn right at the ramp and then turn left at the roundabout it should then be just straight ahead.)

Started on the King City (a small town outside UKS City)
Modified the spawn area
Installation