It's soon Valentine's Day and it's time to start preparing your world with some heart-warming Valentine decorations. This is a map which includes 7 really cute banners which are perfect to use for Valentine's Day. Bunnies, hearts and ice cream are just some of the really cute details included. Even though it took a lot of time to search for these wonderful designs it was definitely worth it!
Creator: DarkRose97 (Twitter), omltianna (Twitter)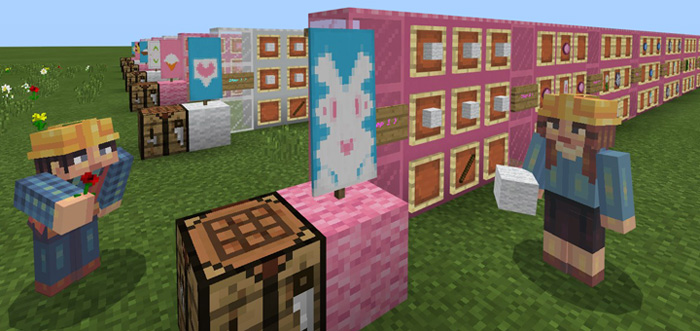 There is a tutorial for each banner showing exactly the items and blocks you'll need to craft it and also the recipes you need to use.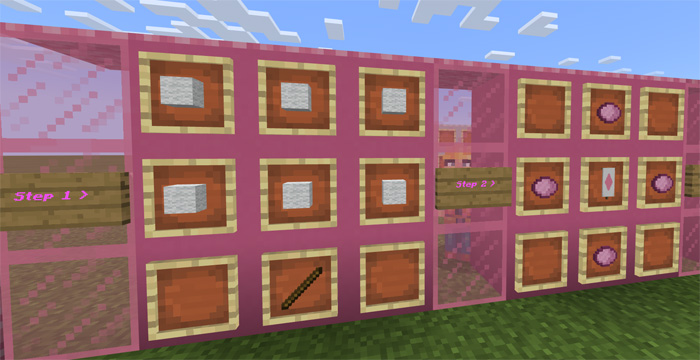 Installation