This is the first add-on for Minecraft: Bedrock Edition to implement fully working backpacks to the game. They are essentially a mobile chest which you can wear on your back while traveling around in your world. It's great if you are out on an adventure and need somewhere to offload your blocks and items. It's easy to wear and also easy to take off in case you need to access the storage space easily. It's definitely a must have for all the survivors out there!
Creators: Professor Magnum (Twitter), ArkreZamy (Twitter), Nogard (Twitter)
Updated: 14 December, 2018 (read changelog)
How does it work?
The backpack has a very low spawn rate. If you find one then you can make it your own by using an Emerald on the backpack.
Android / iOS: Hold an Emerald in your hand and click the Claim Backpack button.
Windows 10: Hold an Emerald in your hand and right-click the backpack to claim it.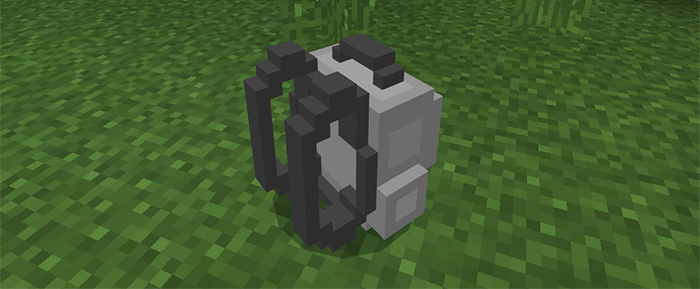 Before you can use it you will need to use a dye to dye the backpack. Once dyed, you will then be able to open the backpack and store things in it.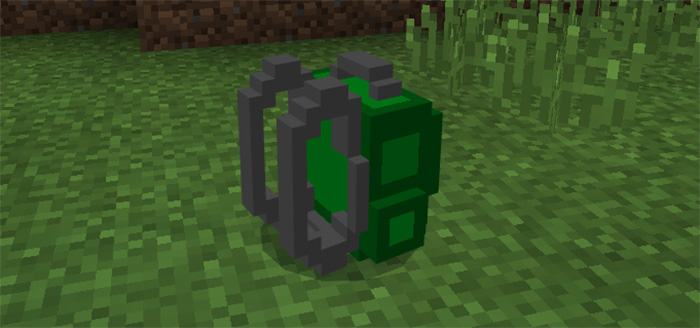 Walk and stand near the backpack and it will automatically jump on your back.
You can only open your bag by placing it down on the ground and opening it like the inventory of a llama. To get it off your back, sneak!
It's also possible to open other players bags while they are wearing them, but it will only work if the backpack is unlocked.
If you hold a tripwire hook in your hand and click tame then the backpack will lock and other players will no longer be able to open your backpack.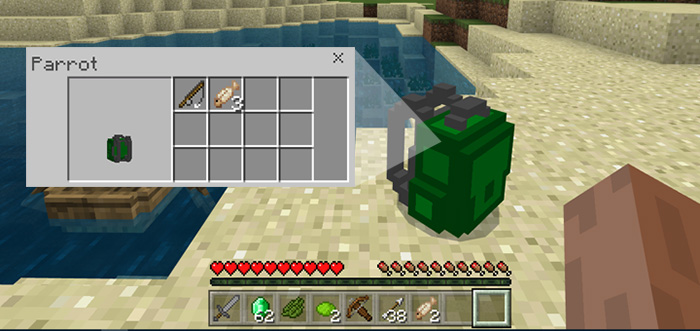 You can also lock/unlock it while it is on the ground.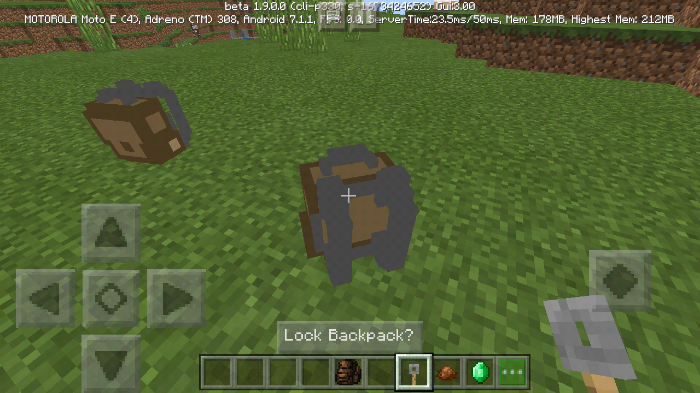 You can use any of the dyes to dye your backpack in your favorite color.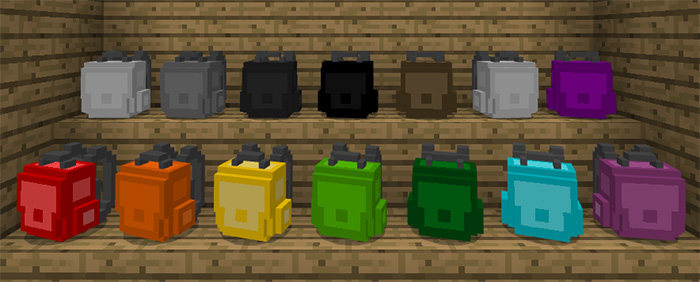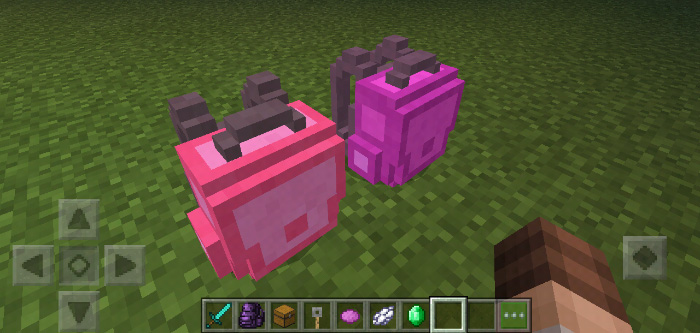 Features
Wearable
Dyeable
Functional
Lockable
If a "tamed" backpack falls of your back onto the ground then it will automatically follow you
Video Showcase
Changelog
Backpacks are now can be expanded using feathers by default to increase the backpack's inventory slot from 12 to 15. No more claiming with emeralds!
Backpacks spawn rate decreased from 10% to 7%.
Backpacks are now re-dyed properly and can be opened its inventory before Taming it.
Installation
Apply the packs for a world
Enable "Experimental Gameplay" in the world settings!
Create the world