This is a jungle themed PvP map which is recommended for 8 players or less. It has been designed to work smoothly for most devices (even low-end devices at a 4 chunks render limit). It is entirely automated by command blocks which means you can easily reset the map in-game as well as taking advantage of other clever solutions. It's a really good PvP map!
Creator: AutoGrind (Twitter), VanillaGrinders (Twitter)
How to play?
Stand on a pressure plate to get teleported to one of the floating islands in the skywars arena.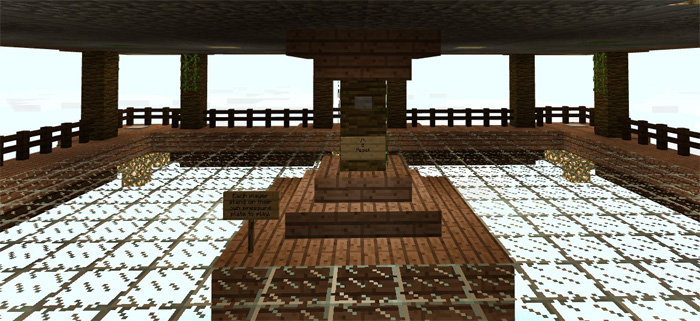 Let everyone join the arena before ultimately starting the battle.
On the main island in the center you will find chests containing more valuable loot. The person who gets that gear first is obviously get a great advantage. The objective is to be the last person standing.