Skyscraper City is an updated version of Wilzon City. It was renamed to better reflect the style of the city and also to better demonstrate what makes it unique. All skyscrapers take a lot of time to build but they are well worth it for creating a believable and realistic city. It's still under heavy development, so this means that some areas aren't fully developed yet.
Creator: Wilzon The Builder, YouTube Channel
Updated: 4 July, 2018 (read changelog)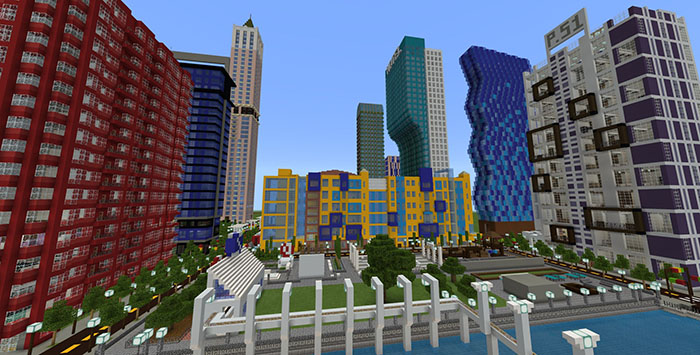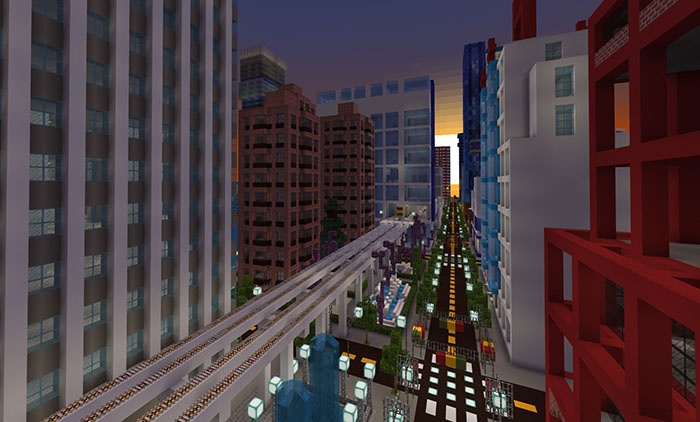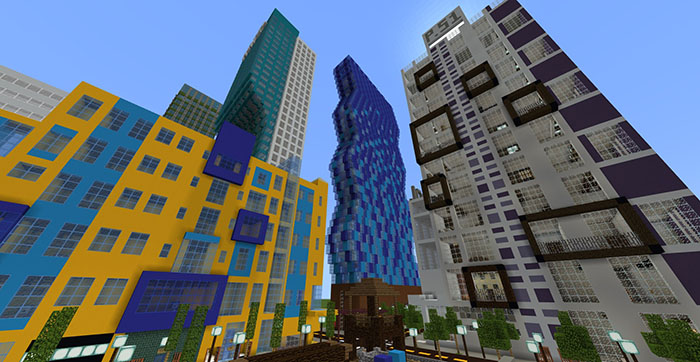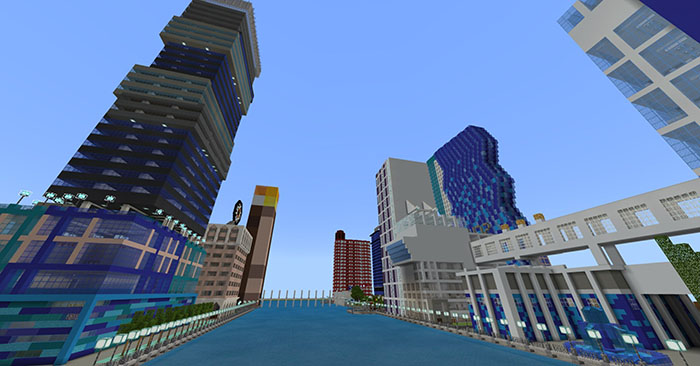 Features
Skyscrapers
Apartments
School
Public Services
Shops
Park
Metro / Subway
Note from the creator:
Hello and welcome to the 3rd update of my city! I have been building some quite impressive skyscrapers, scattered throughout the city. Many of these skyscrapers are mainly apartment buildings, but all contain their own unique exterior and interior design. Also, thank you for all the amazing comments, I have actually just created an account so I can respond to all your questions and nice reviews. With this account, i have also created a new youtube channel that will revolve around my world like touring specific buildings as well as tutorials.
Also, special thanks to my friend Zeltop who has helped me so much with my world, and achieving this awesome world. 
I hope you guys enjoy the new update, and leave a comment, they really do make my day. Hope you enjoy!
Changelog
Added new buildings
Fixed up old features such as the river fence
Installation
Important: This file exceeds 100 MB!