The Witherbuster Combat is a mech suit which has been designed to defeat the Wither Boss. A player can ride the mech suit and use it to take advantage of several different attack abilities which can be used to take down the enemy. You don't necessarily have to fight bosses to use it since it will attack anything that is hostile.
Creator: Gona, Twitter Account
Updated: 17 June, 2017 (read changelog)
How to use the Witherbuster Combat?
To build the mech suit you will need four iron blocks and one pumpkin. Place the pumpkin on the center top of the structure (as seen below) to spawn it.
You can ride the mech suit similar to riding a horse.
iOS / Android: Long press on the robot and press Ride
Windows 10: Right-click on the robot to ride it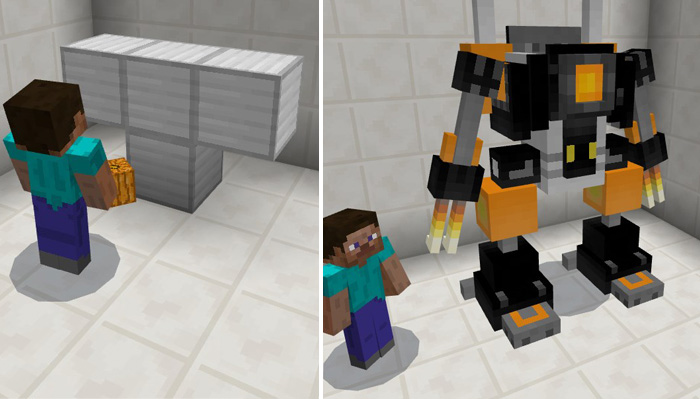 A Witherbuster Combat is always on high alert and will attack anything that it comes in contact with and that is hostile (except for players).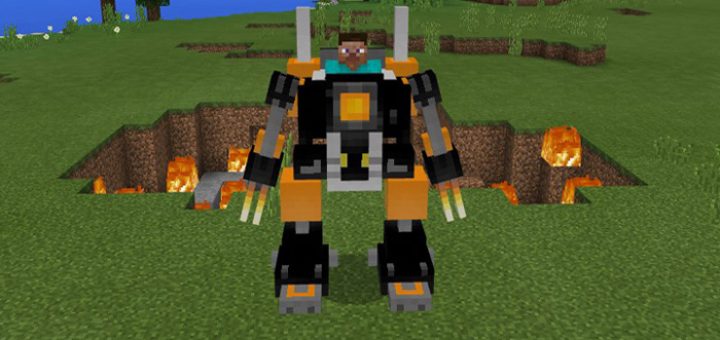 The Witherbuster Combat always automatically attack hostile mobs and it got two ways to do that. Either it will shoot large fireballs or hit them with its arms. It's a very fast vehicle and it can jump up to 14 blocks up into the air.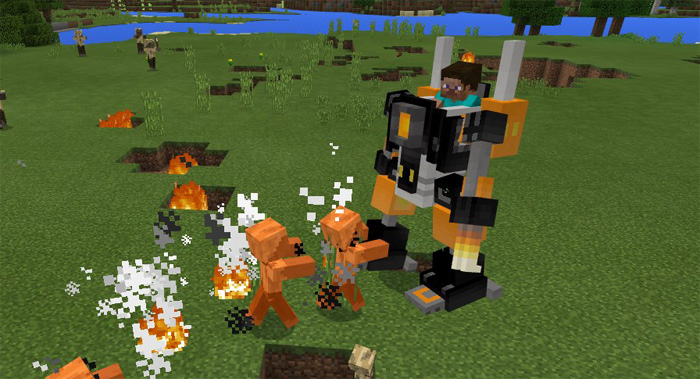 The Wither Boss stands a small chance against the Witherbuster Combat. While riding it you you can help out by shooting Rocket Shells (eggs) at the boss which will cause a lot of damage.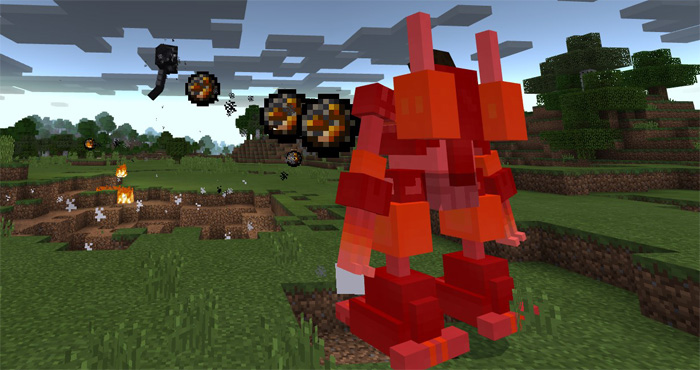 General Information
Replaces the iron golem
Health: 300 hearts
Rideable similar to a horse
Can jump 14 blocks up into the air
Immune to fire and fall damage
27 storage slots container
Shoots fireballs (long range battle)
Melee attack (short range battle), 20 – 30 damage
Changelog
New control system, works similar to horses
Can jump up to 14 blocks up into the air
All behaviors are redone
Compatible with 1.1 (iron golem & egg)
Modified collision size
New black textures
Custom names and sounds
Installation
Activate the packs for a world in-game