Zombies have invaded cs_assault – now who's gonna save it? You! Zombie Hero is a Gamemode from CSO (Counter Strike: Online) or CSNZ (Counter Strike Nexon: Zombies). In this gamemode, 1 of the humans will be Zombie and 1 lucky human will be the Hero! The hero gets to choose their Weapons; Red Infinity, More Ammo or the Heroic Stick.
Humans need to survive the 3 minutes to win, Zombies need Infect Humans before 3 Minutes is Up! There is also Supply Boxes that appear in the map every while, and they contain The automatic BALROG-XI! This weapon is Powerful because of its Knockback abilities.
Creator: AzozGamer936, Twitter Account (view more credits)
Updated: 13 November, 2018 (read changelog)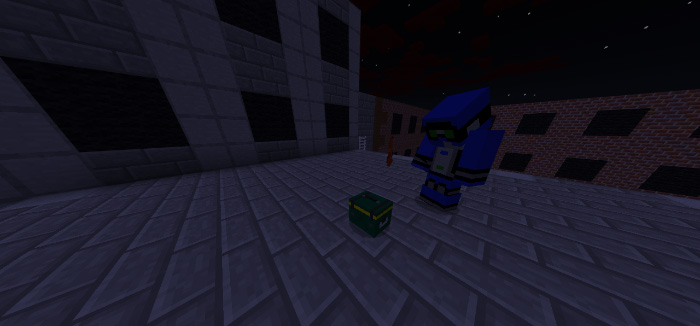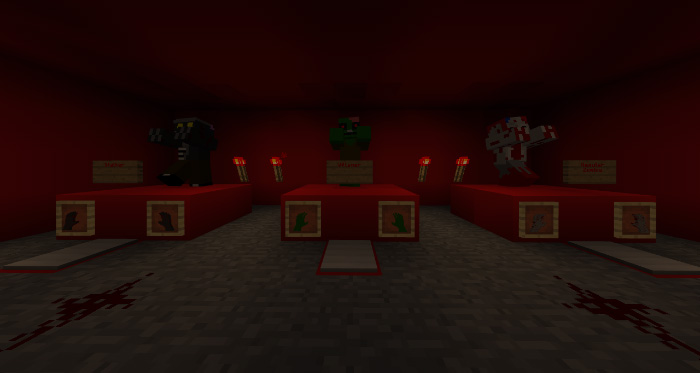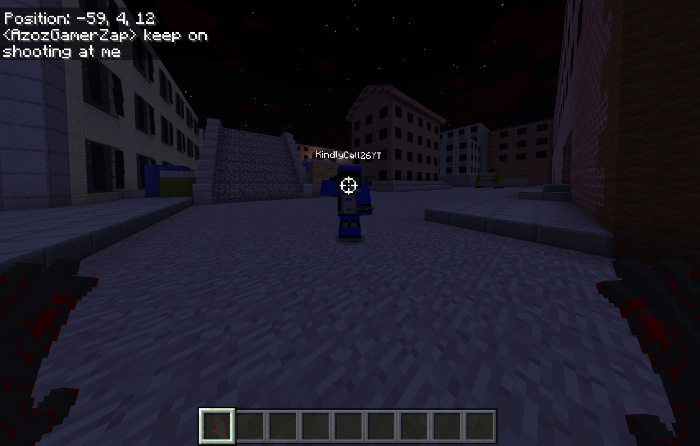 Credits
AzozGamer936 (Builder, Coder)
KindlyCell26 (Coder)
SolvedDev (Zombie Health)
JEBR Gaming (Supply Boxes, Balorg-xi Behaviors)
Keyyard (Red Infinity Behaviors)
BilleyZambie234 (Map Porter)
Minecrafter_001 (Crosshair)
NStalker
Last Warning (Flames for bow)
TheEnderface
Important Notes
You need at LEAST 2 players or you wont be able to play because it will say 'Zombie Win'
YOU NEED TO READ RULES!
DO NOT HIT YOUR TEAMMATES!
Any bugs found? PLEASE tell me in the comments, I will check everyday at least 5 times a day.
Notes for the humans
Be careful when attacking a zombie, they are more stronger than you think!
Be careful from the Regular Zombie!
Tell your hero to protect you!
Upcoming Features / Planned
Name for Dual Phantom Slayers
Sound when you throw Smoke Grenade
Armor Items
Rename everything that's not renamed (Example, zombie hand is replaced by Diamond axe, But its not renamed to hand)
Try to make the game more "scary"
Changelog
Added Disease. Now the Villager and the Night Stalker will make disease effect on you when they hit you. Regular Zombie will not Infect you with that.
A lot of bug fixes.
Fixed the timer.
Fixed that the hands of zombies go in Human's left hand.
Renamed Red Infinity to Infinity Red.
Added Winchester.
Removed Ranged pump action shotgun.
Added HK416.
Removed M4A1 Transformer.
Side kick will say Fire in the hole when the Smoke Grenade is thrown!
Removed Firey Bow.
Added Compound Bow.
Added Beam Sword.
And much more!
Installation
Important: You need AT LEAST 3 players to play now, Or side-kick wont be chosen.