The addon 001 Hoipoi Capsule, adds 15 entities among which is included the main one that is the Hoipoi Capsule.
This is the first version of the complement, so there are still missing features, such as the generation of structures and some other furniture.
Among the current entities is:


The Hoipoi Capsule


Only placed on the floor to interact with the decorations and transformed into them
The armchair and the double armchair



You can sit on them to have your moment of relaxation on a night of zombies.
Two people can sit on the big chair.
The fridge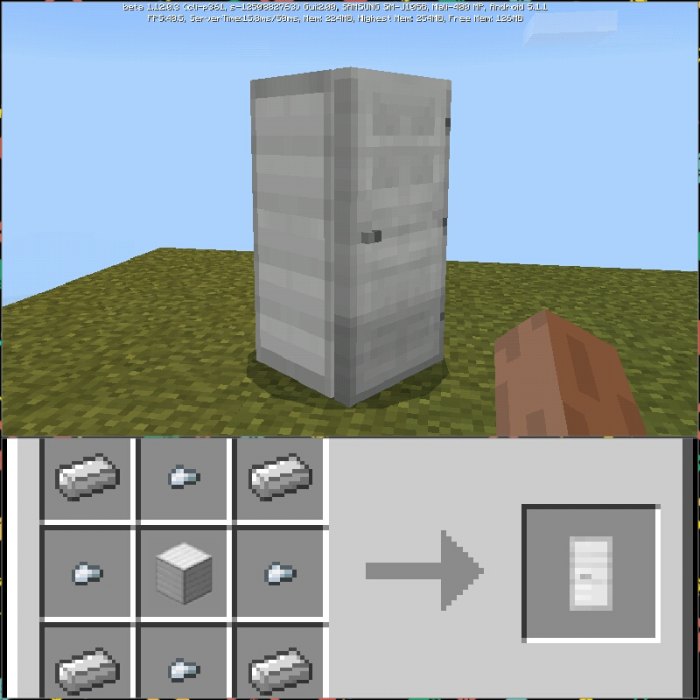 It has the same amount of space as a chest and you can store your food
The 6 variations of bonsai


6 variations of bonsai with the 6 saplings that exist in the game serve to make your own zen garden.
The chair and the table



Some planks and fences and you can build your own dining room
The lamp (for now it does not shine)



Use glowstone but for now it does not shine, that will be resolved in the next update of the add-on.
Big and Small Wardrobe



Each one has the same amount of spaces as the chest, but they give it a special touch to your decoration.
Log Planks


It is the only extra material and you use them for wardrobe and small wardrobe. It is manufactured with the stripped log.
The trough and the house are being worked on and will be added entities in an update.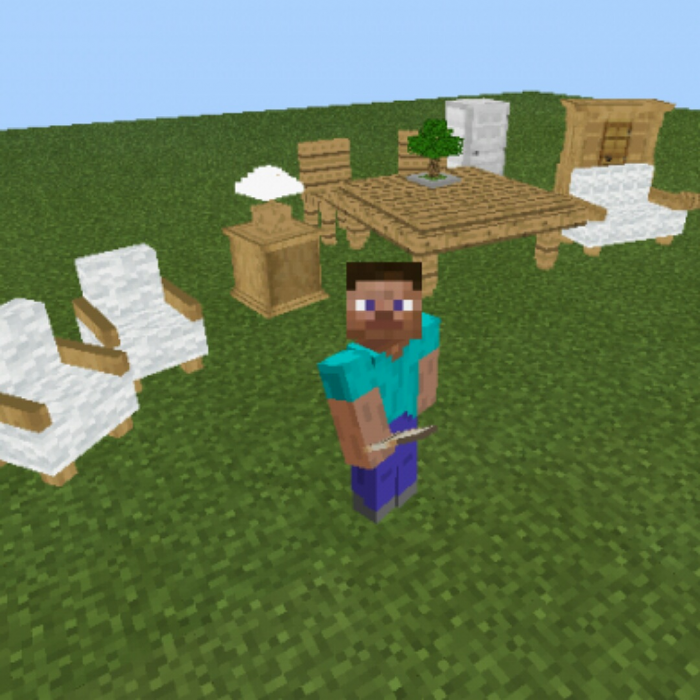 Make your best decorations and send me screenshots to Twitter. I hope you like all the people who download it and any advice or criticism please leave it in the comments and I will be reading.
-----------------------------------------
Installation
Import the packages
Enable the experimental game
Enjoy :)
Downloads
Supported Minecraft versions
1.12