The beta for version 1.2, also known as the Better Together update, has finally arrived! This means that users on console, Pocket Edition and Windows 10 will all be able to play together. It also introduces a whole bunch of other features (all of which you can find here in more detail). This map presents some of the most interesting features and presents them in an easy and accessible way.
Creator: AngelPandaEarth
Fireworks!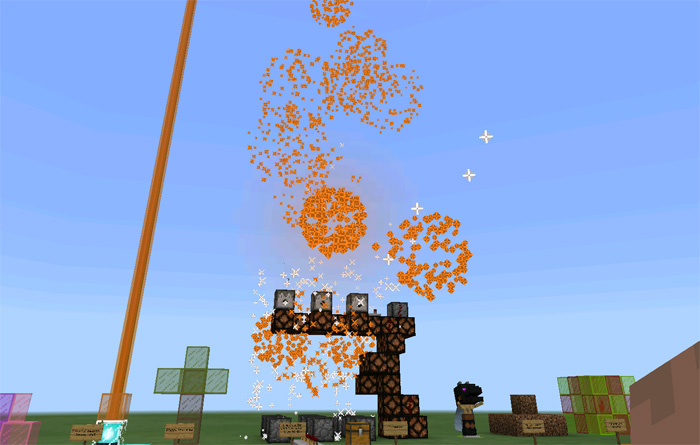 Poles! The blocks you see here are single iron and glass blocks. And on the very right (not the banners) you can see transparent ice.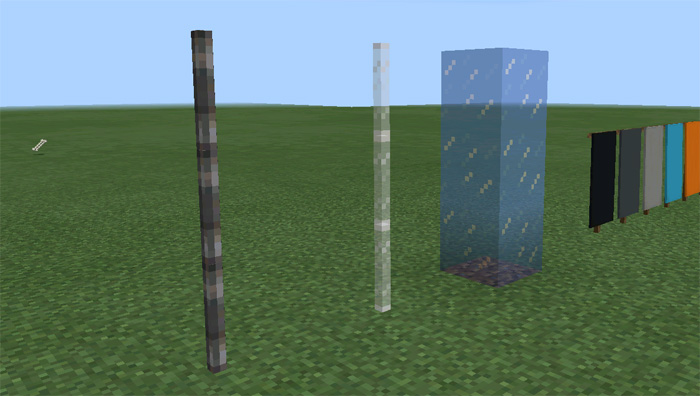 Banners!

Stained glass!

There are lots of wonderful features and I really recommend that you head in-game (if you can) to check them out yourself. If you can't then read the changelog here while waiting.
Important: This requires the 1.2 beta which is currently limited to Windows 10 and Android users only! Find out how to join the beta by clicking here!