The $1,000,000 home, powered with Artificial Intelligence+, modern state-of-the-art design, and useful utilities on the interior on your home! You'll never want another home for your friend and gamemates again this time!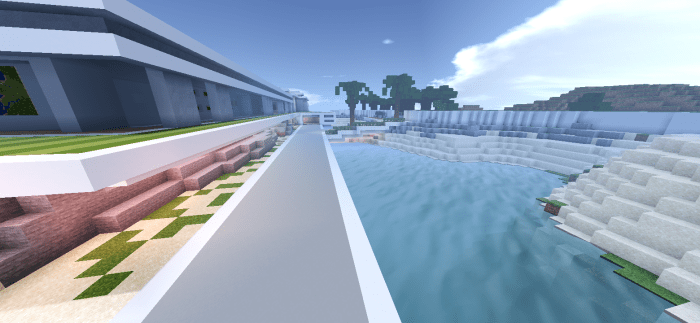 What a nice landscaping, isn't it? Your home looks more beautiful with such changes! Or how about this….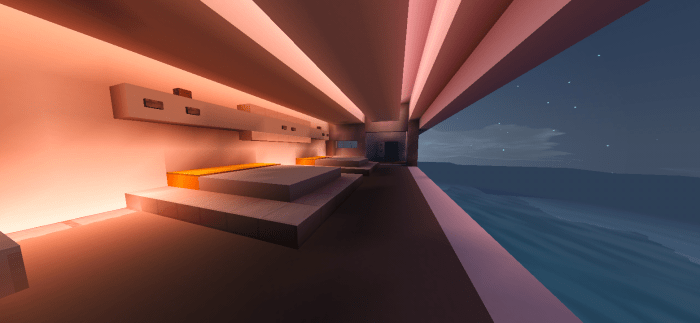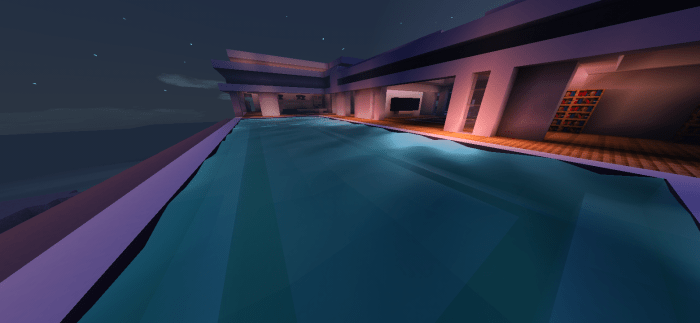 Swimming all the time!

In order to prevent unauthorized use of content and infringement, rules were established to regulate:
YOU ARE ALLOWED ON:
Distributing, sharing, and using on external websites by redirecting to this website for download.

Use for your videos and demos by

providing a proper credit and link even without permission
YOU ARE PROHIBITED ON:
Using this map for monetary gain through link shortening websites (Adf.ly, Shorte.st)
Revising, renaming and changing some sections of this map without permission
Claiming this map as your own on other audience or people
Shaders on this demo is not under the rules, though still must not be used for revision and claim.

Terms of Use (ToU) added to prevent content use violations and further issues with the map.
Minor changes
- New banner with involvement of my own YouTube channel. Doing this not only to spread out my channel but also share infos about all of current content on Minecraft. 
Hope you understand and early Happy New Year!
Changelog:
- Added folder for earlier Beta versions of this world (beta 1, 2, 3 and final release)
No more beta - we're here to final, 1.0!
Here are the changelog for this release:
Systematic AI - including dynamic lights, Assistant, and alert system.
Security way better - with new concrete walls and gates. Roads for easier access.
A modern-style garage and open field for activities.
Changes from the last beta release: (for brainstormers)
1.0-2020
Concrete walls height - increased by one block. Expansion was also made to the southern side.
2020 Island - will be available only for this release. Celebrate the new decade!
Road sides were placed with iron bars.
Other minor improvements were added - look out to see!
New decade is coming, then new beta is coming! 
We have fixed the link issue, caused by Mediafire side! 
New mansion walls - made of white concrete and two gates on center and side!
Talking AI improvements
Other minor changes, including new video!
Note: The shaders that are demonstarted here is DSPE Ultra.  The link for this has been posted without monetary gain. 
If you own or have the rights for shaders and you don't want the shaders to be used here - please tell me. Thank you!
We have updated the banner - and no more link issues now, they were already fixed - straightaway download is all you need to do!
Happy Holidays!
Things are up now - with the beta 2 of the million mansion: We've got..
The new talking Assistant integrated into the mansion system.
Refined mansion design and ceiling. Plus, your lights sync better!
We have a tour of our world!
Some bug fixes, improvements and polish stuff.
Happy Holidays!
Downloads
Supported Minecraft versions
1.12
1.13
1.14