20 questions and ten seconds to answer each given question - will you be able to make it? Put your Minecraft knowledge (and intelligence) on test and see whether you are a real Minecraft geek or not.
Creator: Geoman
How does it work?
Before entering a room there will be a sand block blocking the way. Destroy the sand block and collect it.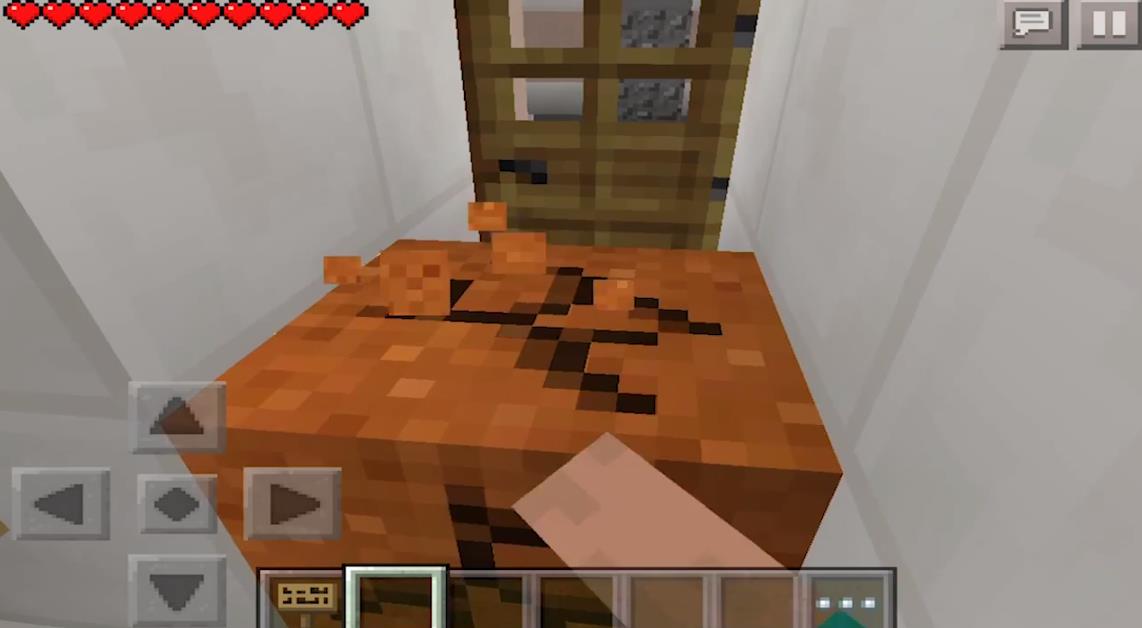 As soon you open the door a timer will start and you will quickly have to read the question and answers.
Once you have decided on an answer place the sand block at the right location based on your answer.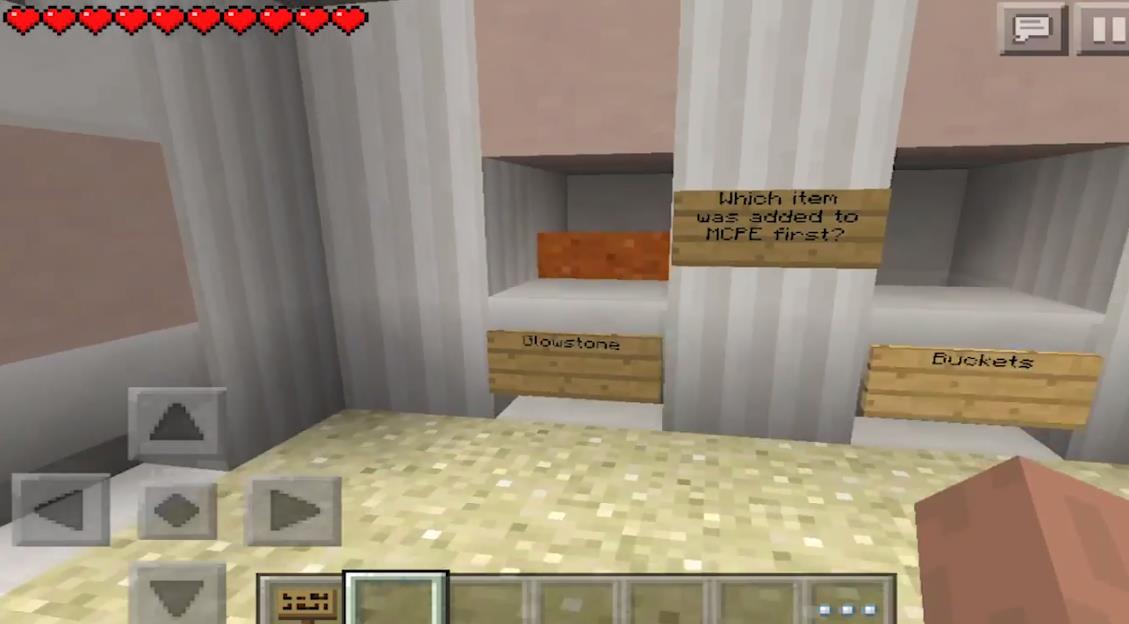 If you answered the correct answer you can move on to the next level and if you gave the wrong answer you will have to start over.
It's an advanced map with lots of work put into make the automated process as efficient as possible.