Music is at an alltime low in Minecraft. There are no more musical things being uploaded. Well, having a nice functional keyboard would be nice wouldn't it? Behold, the 12 instrument, fully compact, interactable keyboard!
Yeah, I know. Maybe you aren't the musical genius in Minecraft. I know noteblocks are hard. Thats why having an easy to play keyboard with all 12 possible instruments in your game, is the ideal way to play.
Its size is the main reason why I made it. It is tiny for what it is capable of!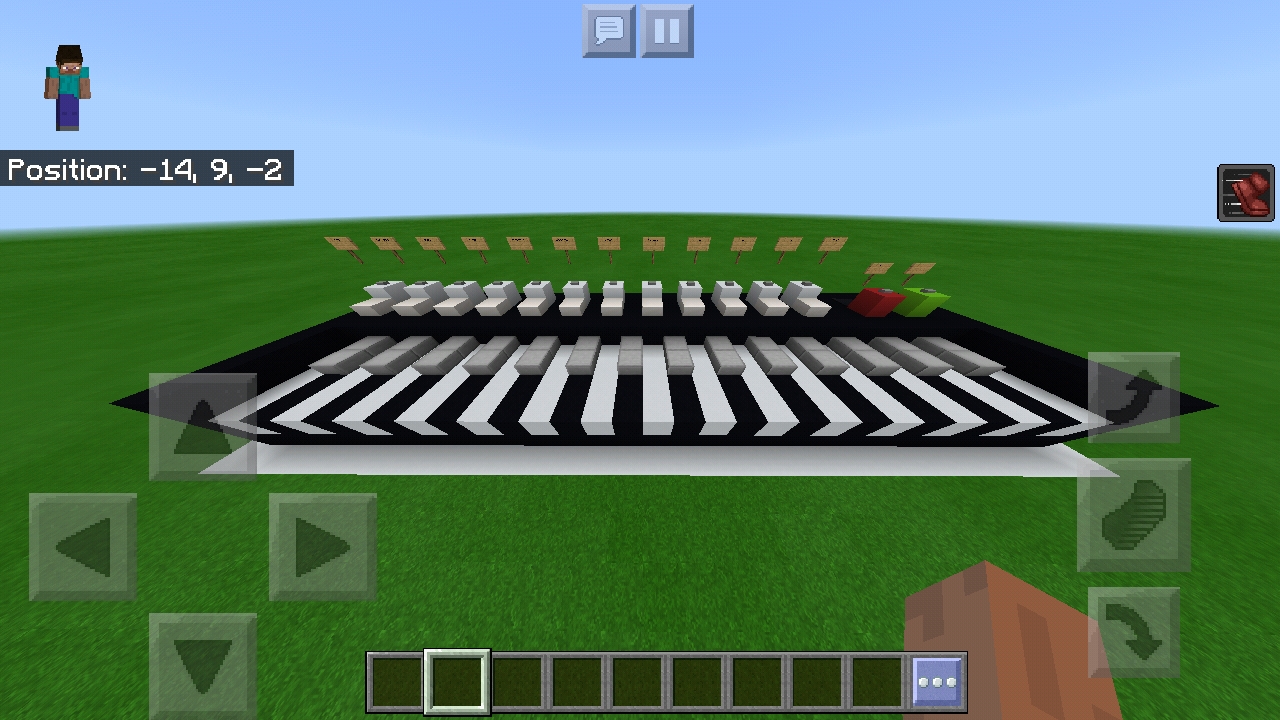 All those signs tell you the instrument the button is responsible for. Even an on and off button is featured here (so you can keep quiet sometimes).
Click this Imgur link to see how this works
The way it works is truly awesome. It is user friendly and is sure to amaze you and your friends!
Installation
This only works in the beta versions as noteblocks were revamped in 1.13 (it is the parity update).
Don't get angry in the comments if it doesn't work when you are in 1.12.
Sorry iOS people. 1.13 is coming soon (very soon).
To install, download the file, and tap it on Android. It will automatically import.
For Windows and Xbox users, change the file extension to .zip (instead of .mcworld) and extract the world to your minecraftWorlds folder. 
Please, don't distribute this on some site like (ahem) Mcbedrock.com. They make money of this, I don't. I only wanna please the MCPEDL patrons.
Thank you, and enjoy!
Downloads
Supported Minecraft versions
1.13
1.14