When you spawn turn just a little bit to your right and you should see large extreme mountains. To get to the first actual village you need to get on the top of the mountain either by flying or climbing up there. On your way up to the mountain top you'll see a farm positioned inside the mountain.
Once you are up on the top there you will find multiple little houses, farms, villagers and even a few sheeps which accidently keeps falling off the top.
Then there is a secound village located on the lower grounds behind the huge mountain which you just climbed or flew up to.
If you care to walk even a little bit further past the second village you will actually find a third village which also got parts of it positioned inside the mountain!
And last but not the least you will find an (almost) floating medium sized island.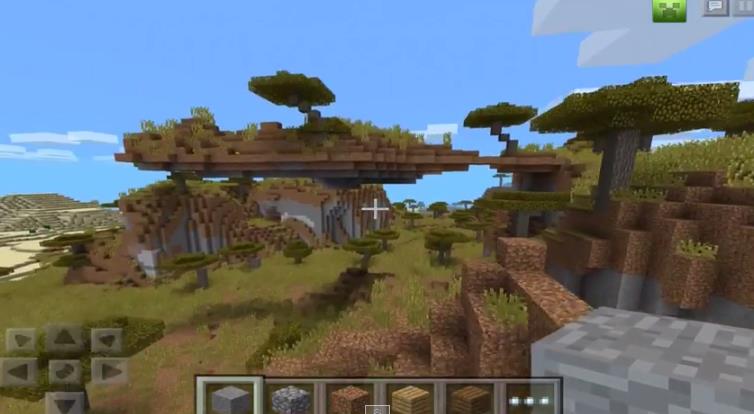 Seed: 1408106526