"I believe this is the best survival island for Minecraft Pocket Edition right now." – xDarkAbsolute, Famous MCPE YouTuber
The spawn is on a small island with no trees – no nothing. Quite boring spawn in fact. But that's not the best survival island which xDarkAbsolute was referring to.
To get to the real thing you want to turn to your left and swim across the ocean to the other island.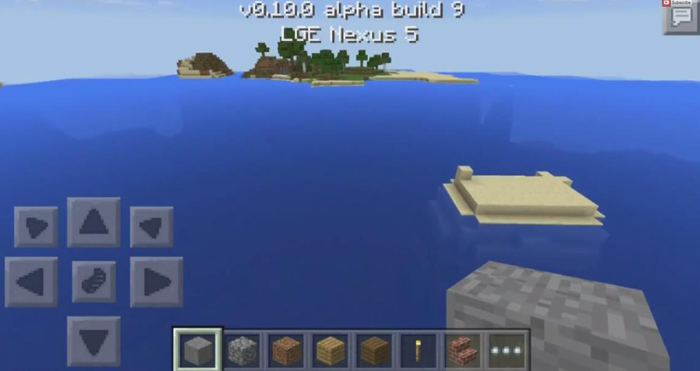 The island is slightly larger, got more trees and is genuinely just more interesting than the one you spawned on first.
Get down in the hole in the ground that's marked out with an orange marker in the image below and then follow the tunnel to the left down into the depths of the island.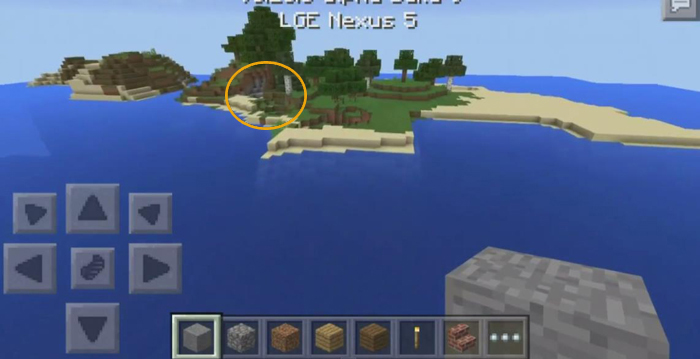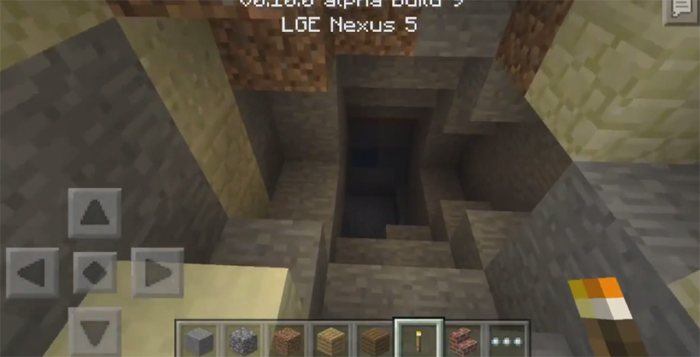 Finally you will reach something which looks like a small room and a window. The window is not a normal window, it is water which for some reason don't flood the room.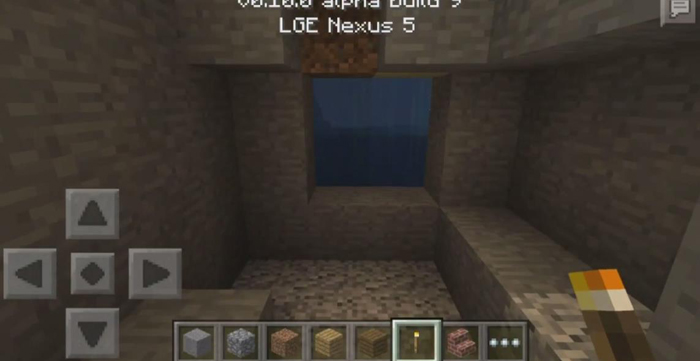 Now, get back to the surface of the island and head to the large oval island behind you upon exiting the cave. Somewhere on the surface of the oval island you will find a giant square hole of a tunnel which you can enter.
As you walk down the tunnel you will finally reach a giant cave.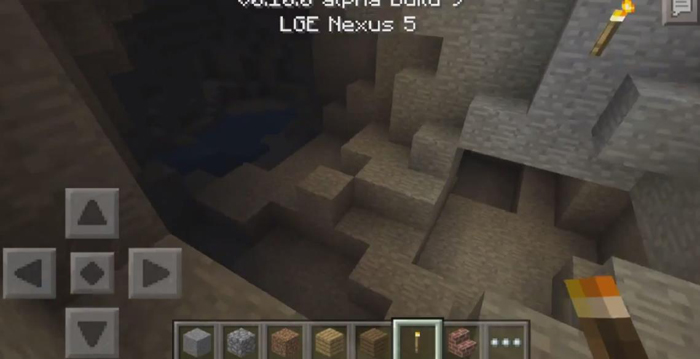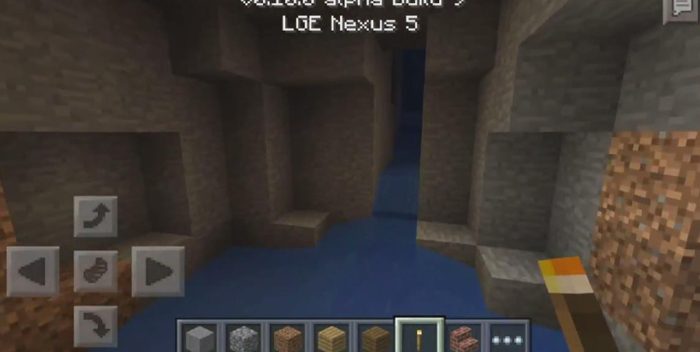 The cave is literally endless and you get lost too quickly. Besides that it's a wonderful cave for finding gold and iron. And as gold is currently quite hard in general to find that sure is something welcome.
Seed: 1415829663