2004-SCP is an addon ambiented in the SCP Foundation universe, and I created it for my upcoming SCP Site-19 2004 map, which I will upload here. This addon adds SCP Foundation items, anomalous items and entities, and [REDACTED]. If you want an SCP experience in MCPE this is your addon.
This addon is
CLASSIFIED
It includes most of the SCPs found in SCP – Containment Breach, some retextured blocks to make the map look good and some non-anomalous items.
Important:
The hazmat suit textures were taken from Rubber Suit Addon.
The sounds were taken from SCP – Containment Breach.
SCP-096, -106 and -682 will break iron bars, iron doors and iron trapdoors if you enable mob griefing.
Images: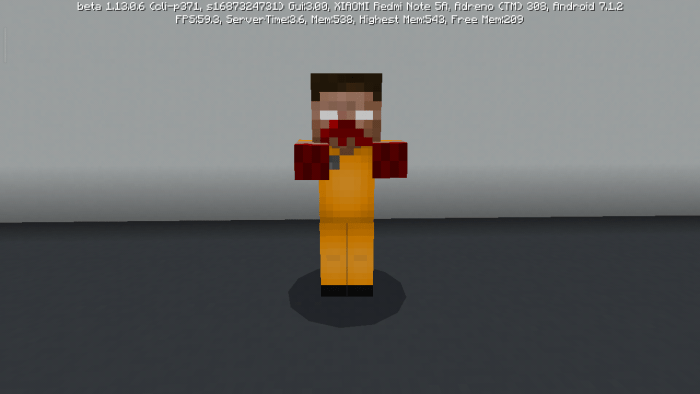 SCP-008 Infected: It will give you slowness.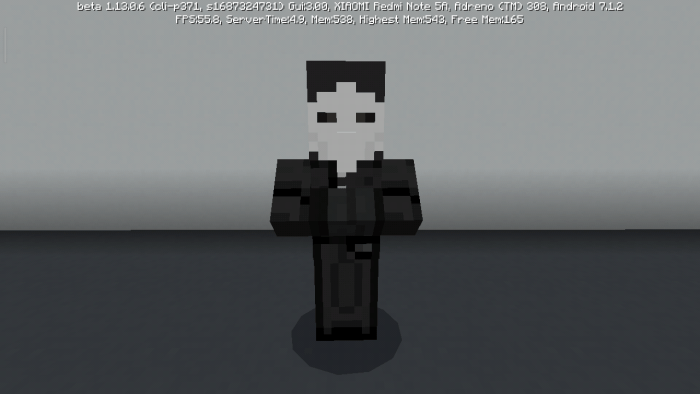 SCP-049: It will summon SCP-049-2 instances.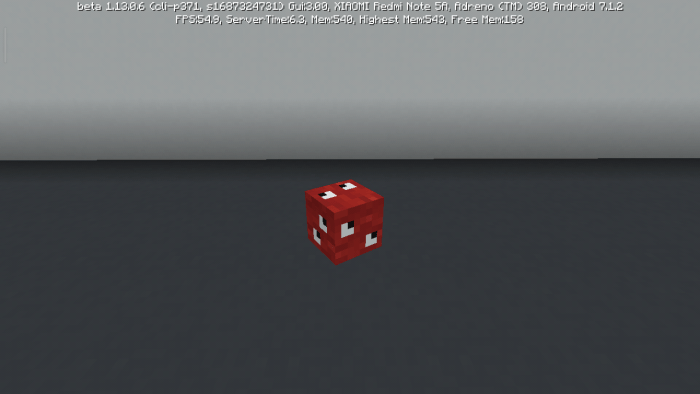 SCP-066: It will make loud noises.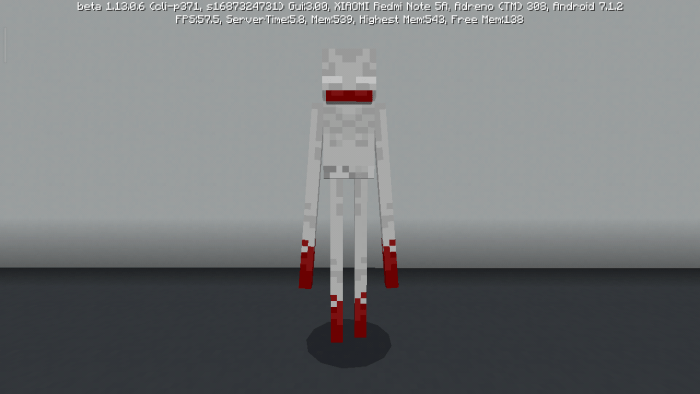 SCP-096: It will chase you if you look at its face.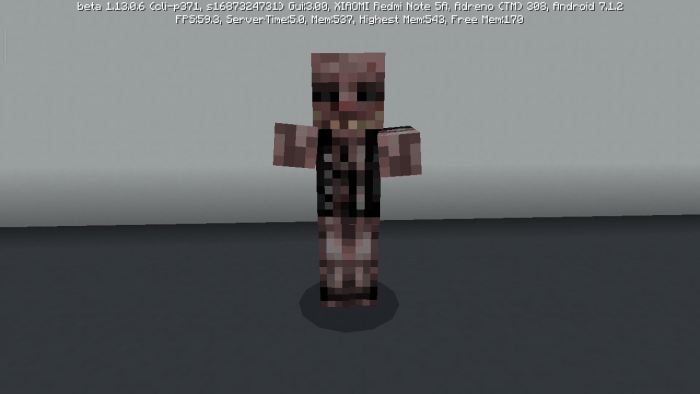 SCP-106: It will give you nausea.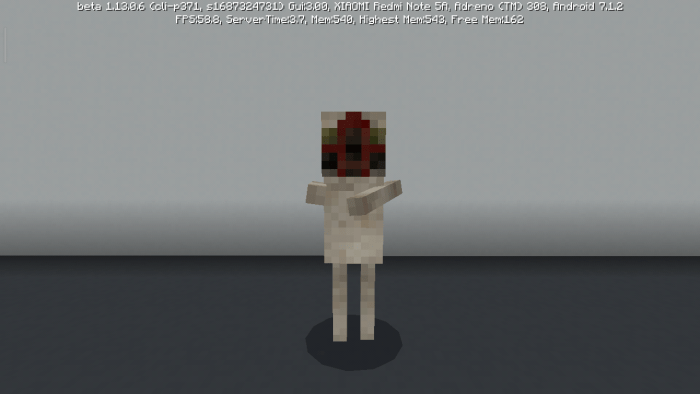 SCP-173: It can move very fast.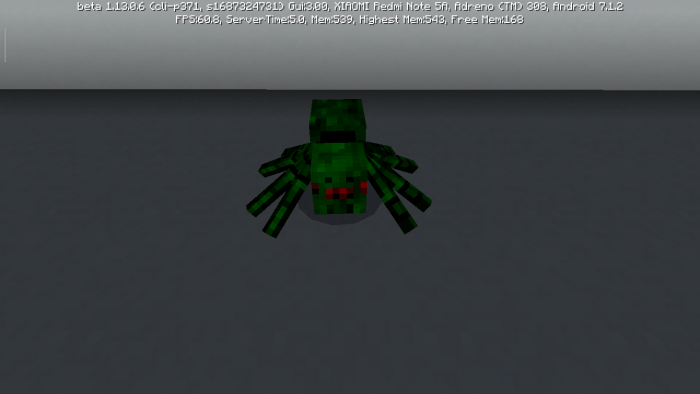 SCP-372: It can move very fast and it will poison you.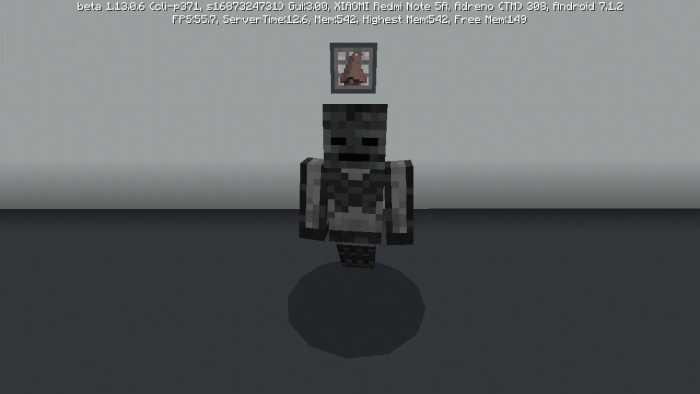 SCP-513-1: It can fly and pass through walls.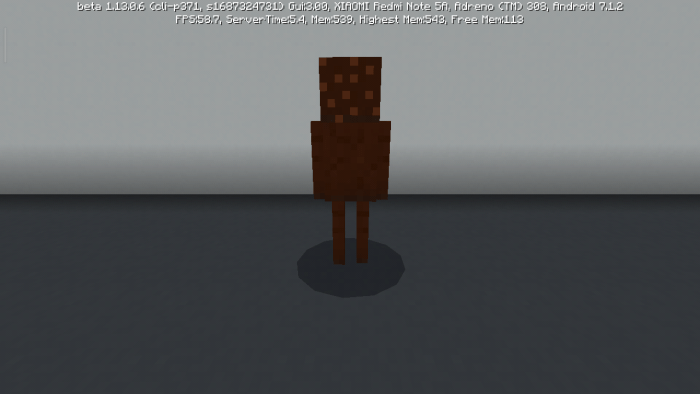 SCP-178-1: It will spawn if you put on SCP-178.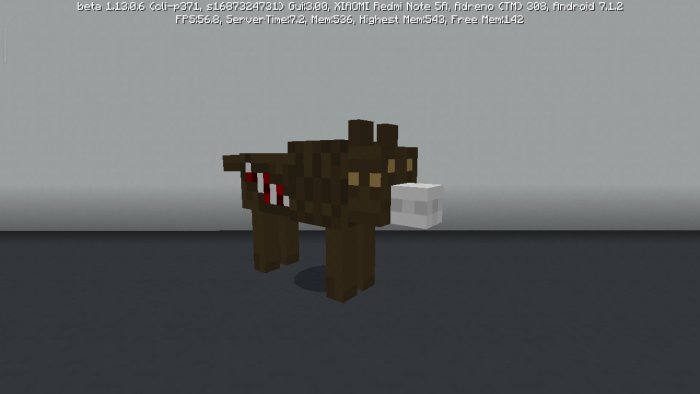 SCP-682: It is very powerfull and it will attack everything.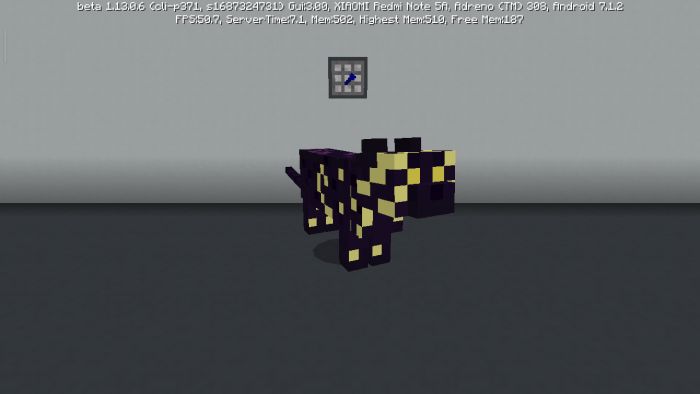 SCP-860-2: It will stalk you.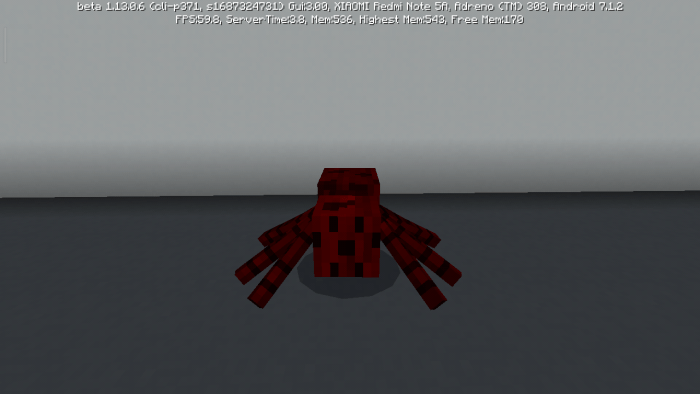 SCP-939: It will make Villager noises.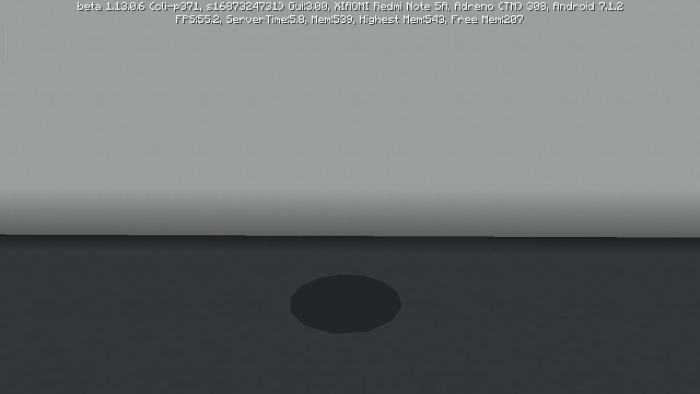 SCP-966: It is invisible.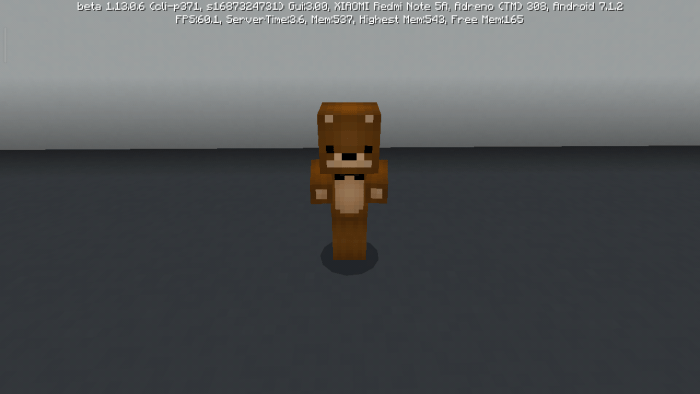 SCP-1048: It will make high pitch noises.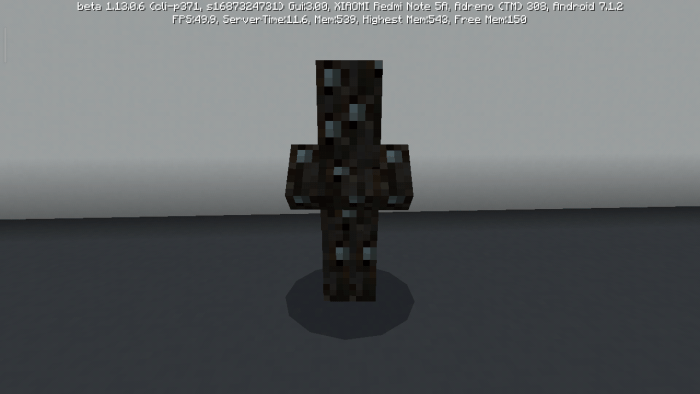 SCP-1499-1: It will attack you if you attack it first.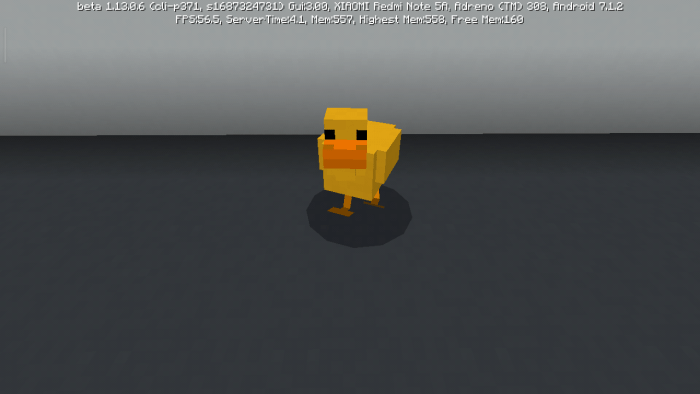 Anomalous Duck: It will teleport and it will make saxophone noises.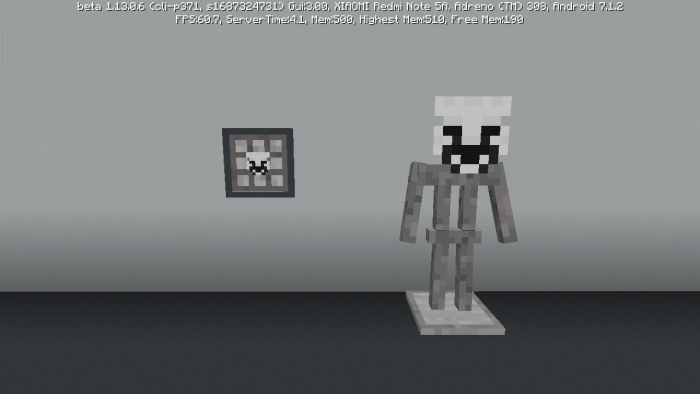 SCP-035: If you put it on it will give you hunger.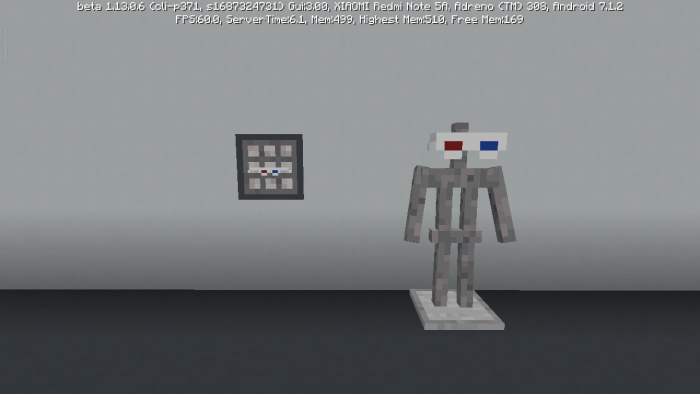 SCP-178: If you put it on SCP-178-1 will spawn.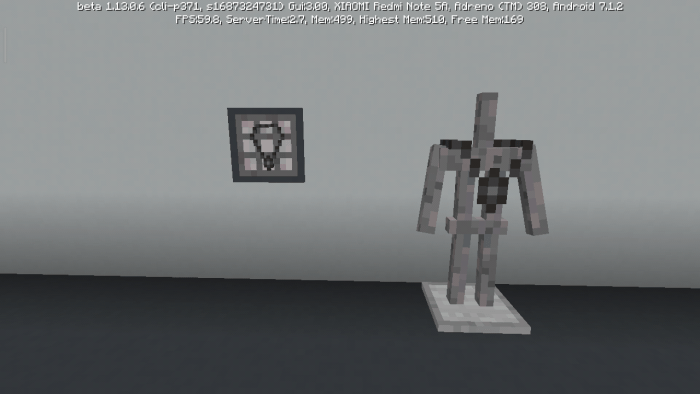 SCP-427: If you put it on it will give you some protection.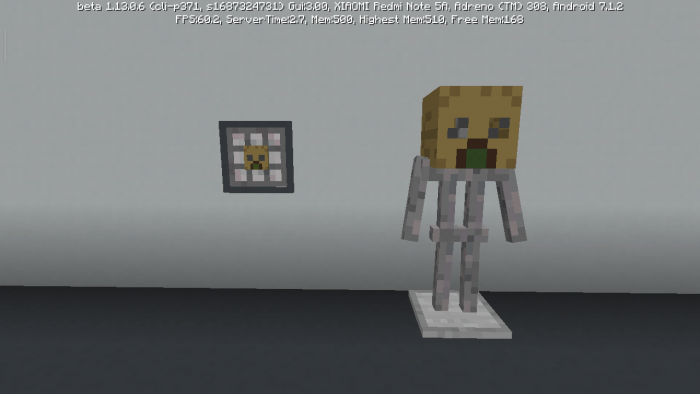 SCP-1499: If you put it on it will give you blindness.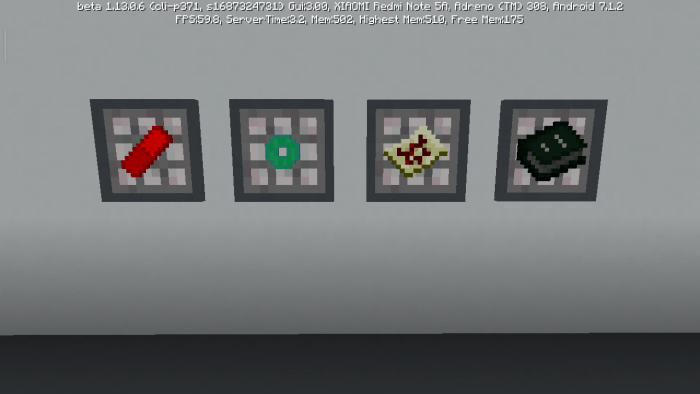 SCP-500, -714, -012 and -1025: They will give you different effects.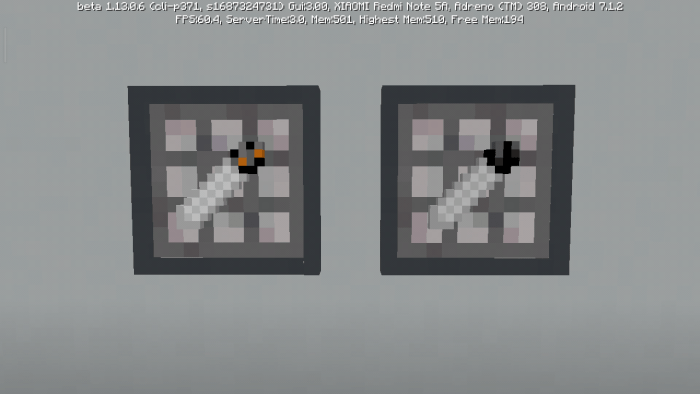 SCP-420-J: It will give you slowness.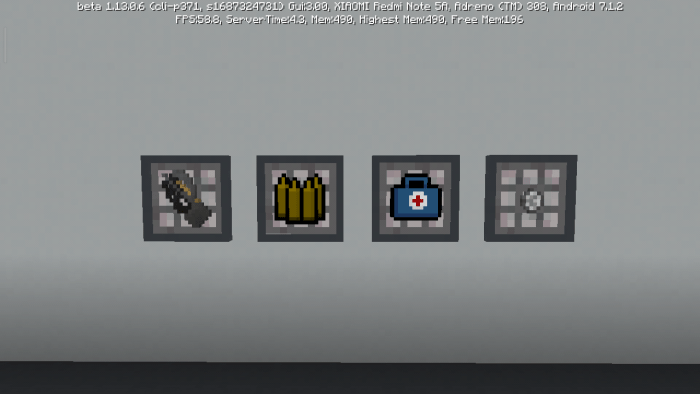 The FN P90, Ammunition, First Aid Kit and a Quarter.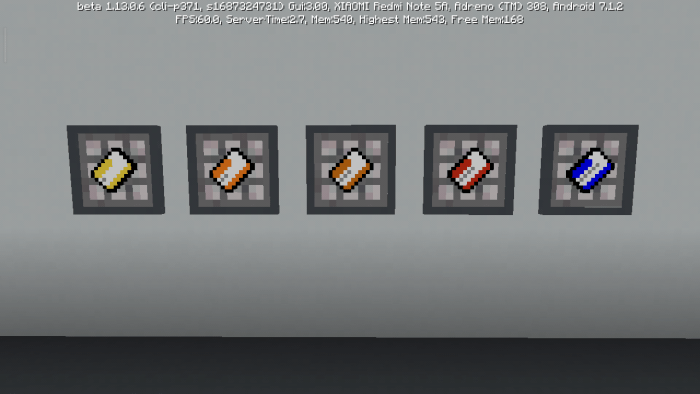 The 5-level keycards.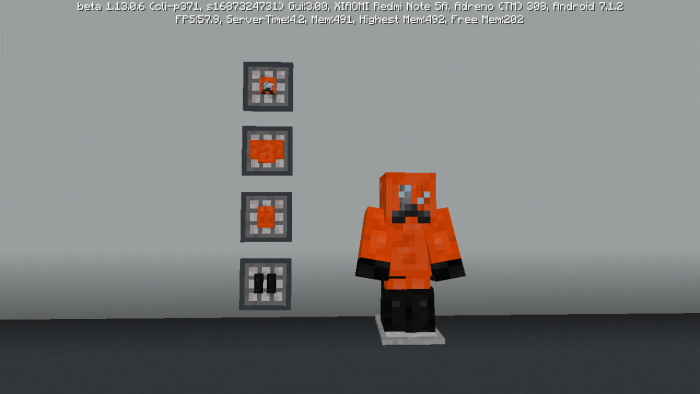 The Hazmat Suit.The SCP shield.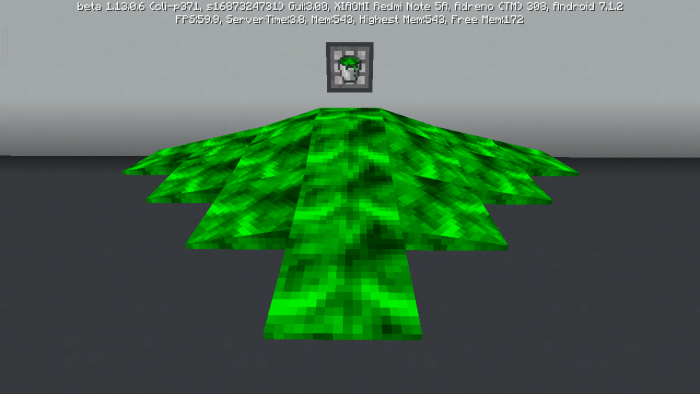 Acid for SCP-682's containment.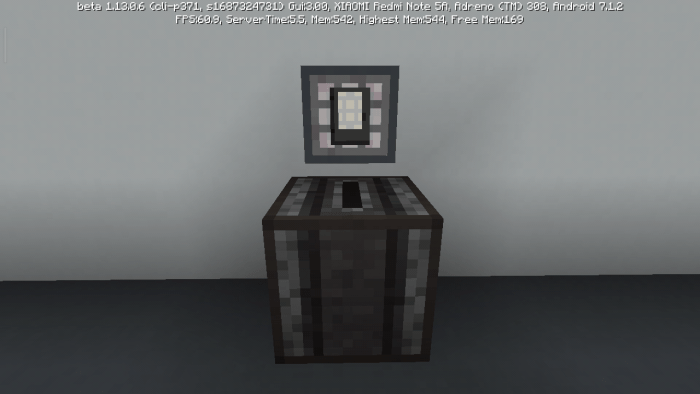 Ajoura – SCP Theme disc.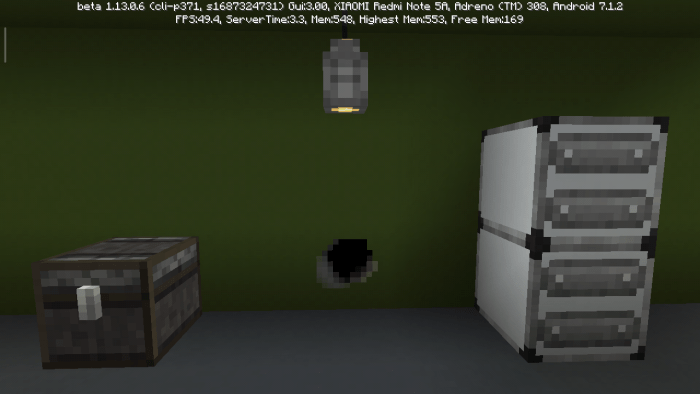 SCP-1162, a chest, a lantern and some drawers.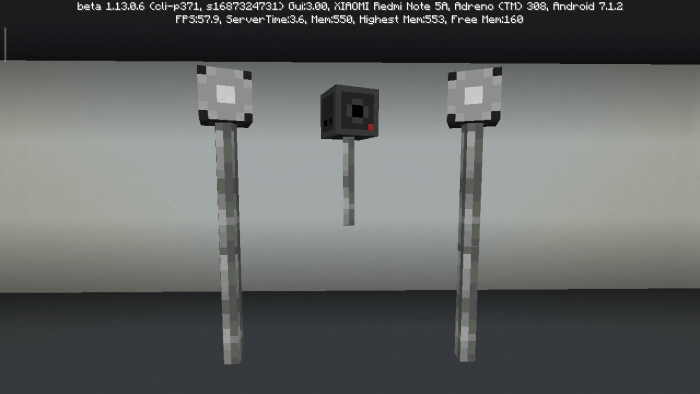 SCP-205 and a camera.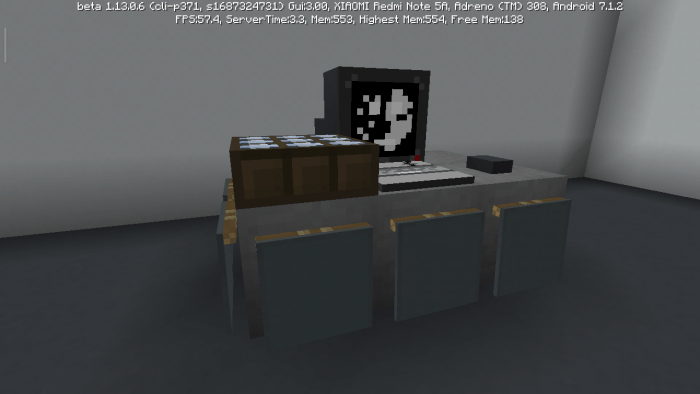 SCP-079.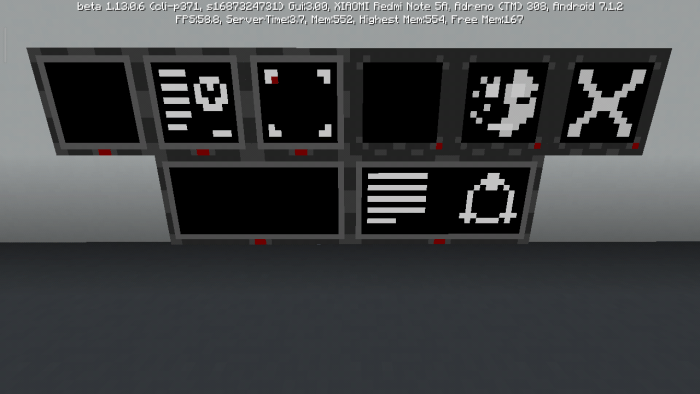 The retextured paintings.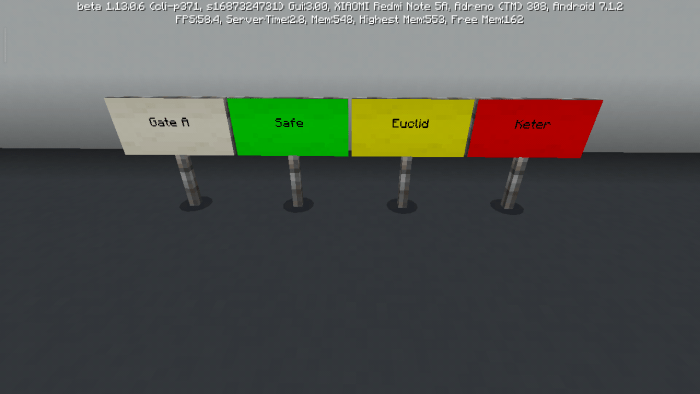 Retextured signs.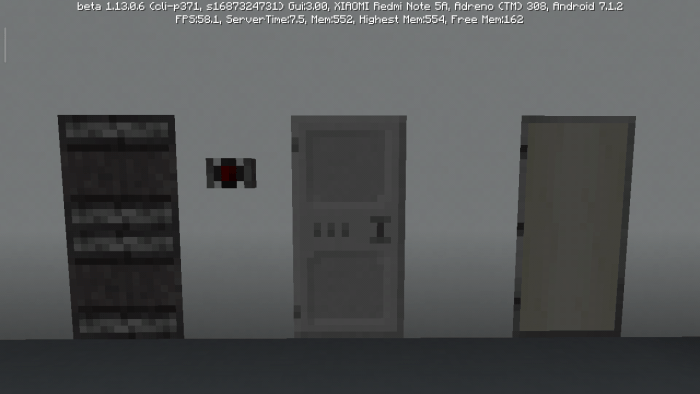 Retextured doors.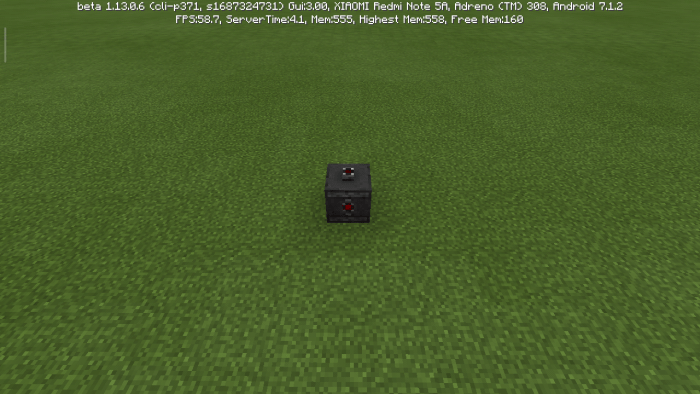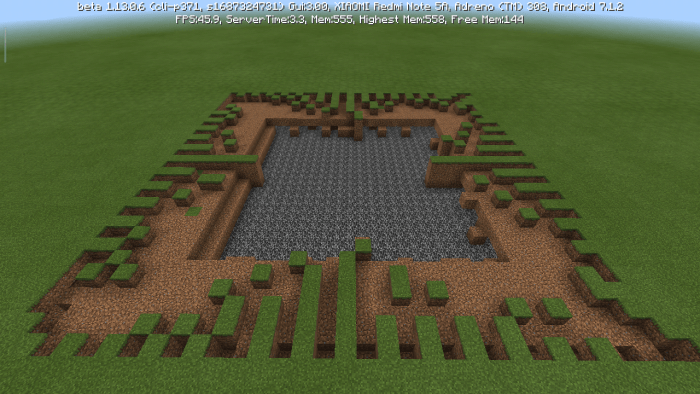 And the warhead.
Some things corrected
More true textures to Minecraft
New sounds added

Now the items and entities modified by the addon have custom names, but only in english
Upgrated SCP-049 texture
Changed redstone lamp texture

Improved SCP-173 texture
Conduit texture changed
Now the pack is lighter
Now SCP-049 summons SCP-049-2 when the player is near it.
SCP-049-2, 008 and 106 no longer can spawn as babies.
SCP-1048 always spawns as a baby.
Now the health of the SCPs makes more sense.
Now the barrel looks like drawers 
New texture for the birch door 
Now the crafting table looks like SCP-1162 
New sounds for SCP-173 
Fixed SCP-682's shadow
Fixed the duplicated pack error in which the addon wasn't installed because MCPE detected it as an already existing pack
New installation details
Added SCP-178-1: it is spawned if you put on SCP-178 (Take it off inmediatly after putting it on or it will cause a lot of lag)
Now SCP-049's attack is very powerful, and 682's attack is more proportional
If you put on 035 or 1499 they will give you negative effects
If you have 012 or 1025 in your hand they will give you negative effects
New textures for the scaffolding, the Hazmat Suit and SCP-1499
Added SCP-513-1 (Replaces Vex)
Added SCP-427 (Replaces Diamond Chestplate)
Added Anomalous Ducks (Replace Chickens)
Now SCP-096, 106 and 682 can break iron doors (Enable mob griefing)
Now SCP-682 and 966 can pass through 2 high gaps
Now SCP-049 has more health
Added SCP Foundation style loading screen with custom messages and music
New textures for some blocks and items.
New signs: White (Normal), green (Safe), yellow (Euclid) and red (Keter)
Added SCP-860-2 and SCP-1499-1 
Added First Aid Kit and changed texture for the lantern 
Changed SCP-106 sounds 
Upgraded description 
New images
Installation
Just open the archive, if it does not open copy it to the com.mojang folder and open it there. Minecraft will open and import the behavior and resources.  
IMPORTANT: Every time you download a new version of the addon you do this before installing it:   
First go to games, com.mojang, resource_packs and delete the resources for the addon.   
Next go to games, com.mojang, behavior_packs and delete the behaviors for the addon.   
Then go to games, com.mojang, minecraftWorlds, the folder of your world and then you delete the folders behavior_packs and resource_packs.   
Finally you reinstall the new version.
Downloads
Supported Minecraft versions
1.11
1.12
1.13