There are specific things that come to our mind when talking about specific topics. Example? What comes to your mind when I say JDM cars? An S2000? An RX7? Now how about American muscle cars? If you're a real car enthusiast, the Mustang should've came flooding in. Fast, reliable and an icon in American automobile history that got its fame from many famous movies and games.
Origins
"The sixth generation Mustang was unveiled on December 5, 2013, in Dearborn, Michigan; New York, New York; Los Angeles, California; Barcelona, Spain; Shanghai, China; and Sydney, Australia. The internal project code name is S-550. Changes include widened body by 1.5 inches, 1.4 inches lower body, trapezoidal grille, and a 2.75-inch lower decklid, as well as new colors. The passenger volume is increased to 84.5 cubic feet, wheelbase is still 8 ft. 11.1 in. (107.1 in.), and three engine options are available: a newly developed 2.3 L EcoBoost 310 hp four-cylinder introduced to reach high tariff global markets like China, 3.7 L 300 hp V6, or 5.0 L Coyote 435 hp V8, with either a Getrag six-speed manual or six-speed automatic transmission with paddle shifters." -Wikipedia
And yes, this means the model I've made is the 6th Gen Mustang (the 2015 edition to be exact).
Car details
This car has 2 seats, fast speed, a container slot, animations as well as sound effects.
Colors
Currently, the car comes in 8 colors;
Red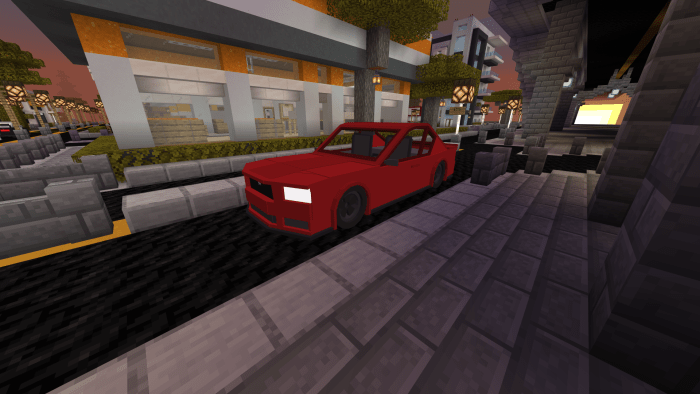 Light Blue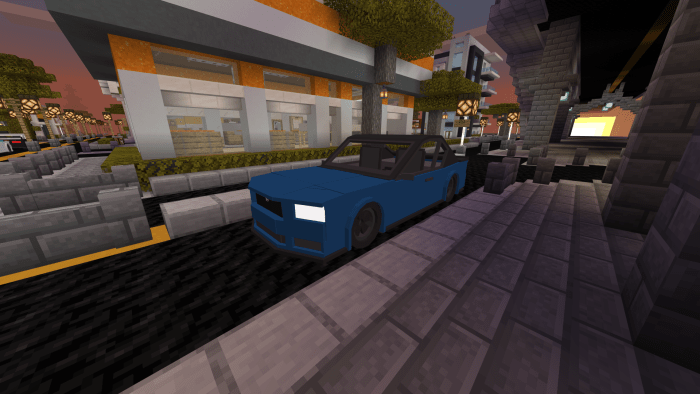 Lighter Blue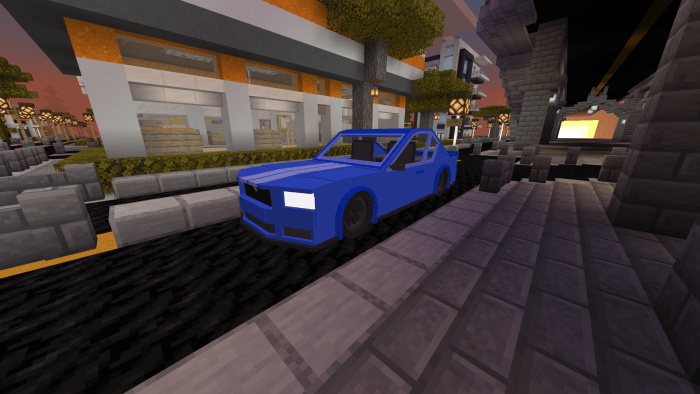 Green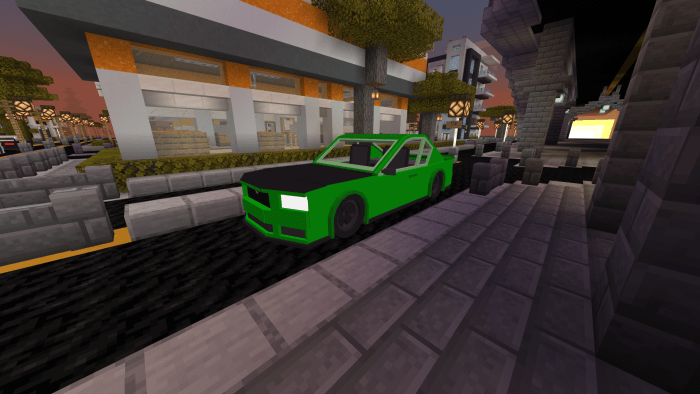 Lime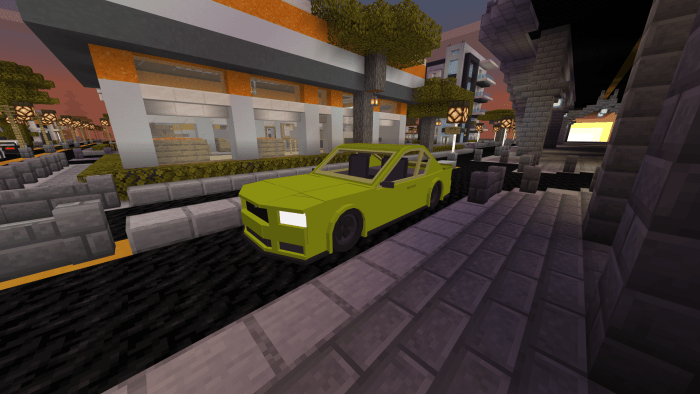 Purple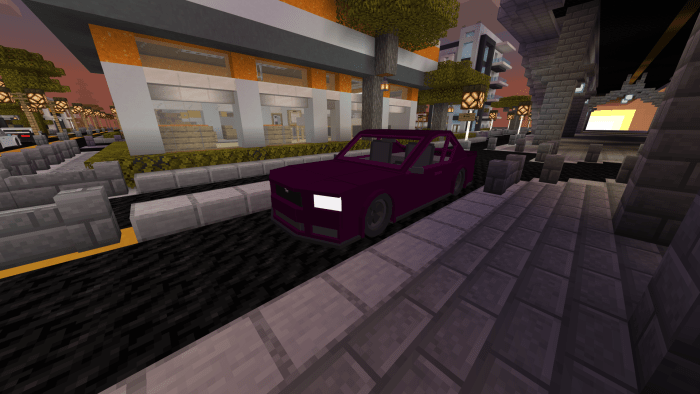 Gray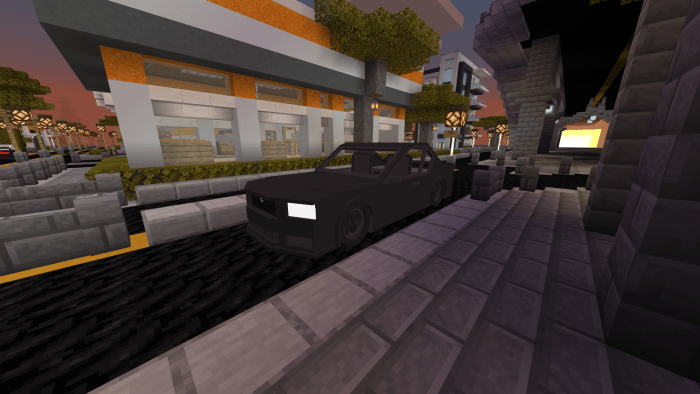 White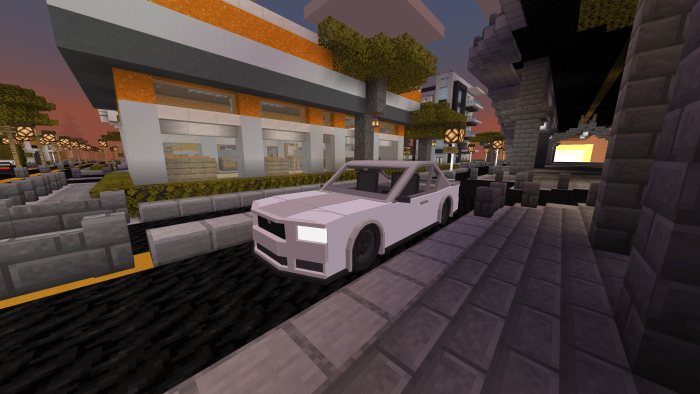 Extra Images (For reference)
Front view
I tried my best, unfortunately, I butchered the logo. I'm really sorry about that.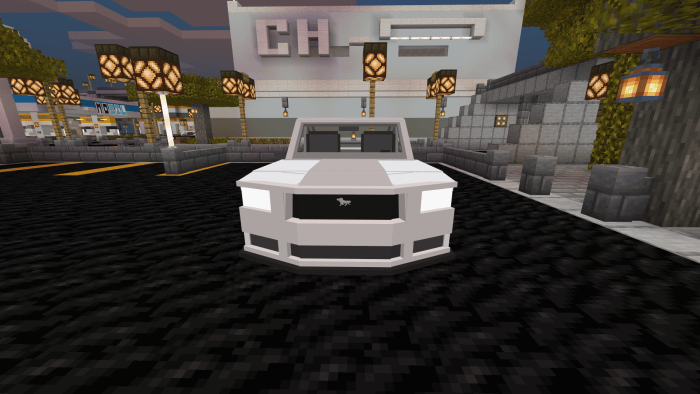 Side view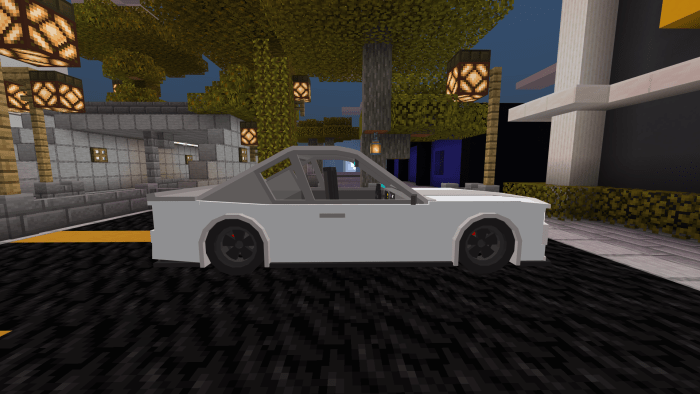 Back view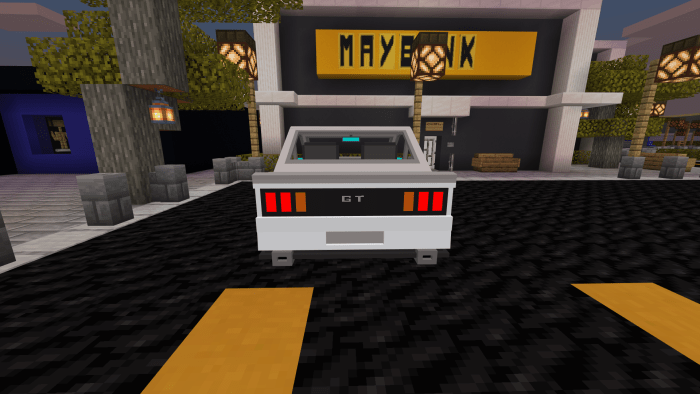 Interior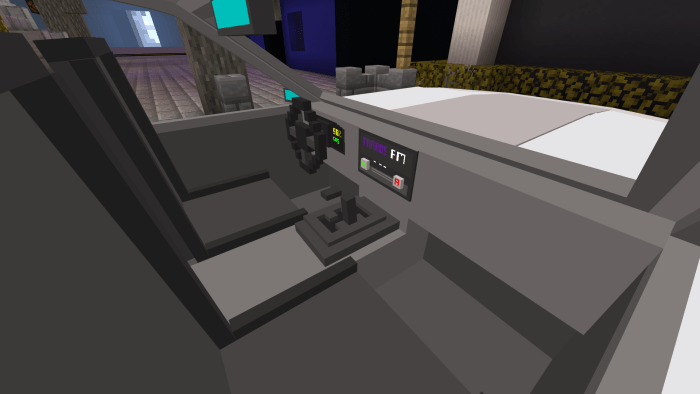 How to obtain
Method 1: Get their spawn eggs from the Creative Inventory.
Method 2: By using /summon commands;
/summon m15:ford_red
/summon m15:ford_lightblue
/summon m15:ford_lighterblue
/summon m15:ford_green
/summon m15:ford_lime
/summon m15:ford_purple
/summon m15:ford_gray
/summon m15:ford_white
Contacts
Instagram account: @ashminggudev
Email account: [email protected]
Discord account: ashminggu#7435
Installation
1. Download both the Resource and Behavior Packs (Links are below).

2. You will be sent to the Adf.ly redirection page. Just wait 5 seconds and skip. (Note: You'll might be ask to allow some notifications, just deny all of them).

3. Wait for another 45 - 60 seconds at the "Please press 'Allow' to continue" page.

4. Download the Resource / Behavior Packs.

5. Once downloaded, click on the files and it will automatically open up Minecraft to start importing the files!
Downloads
Supported Minecraft versions
1.13
1.14
1.15 (beta)
1.16