The 3D Lightsaber Addon replaces some of the blocks in-game with four new lightsabers which is a sword-like weapon in Star Wars. All lightsabers have different colors, strengths and effects for the one wielding them. The included colors are red, yellow, blue and green. As a whole, it's pretty cool but there's one downside and that is that it looks very strange in third-person. But if you can look past that then you won't be disappointed.
Creator: TheEnderface, Twitter Account
How does it work?
Skull and head blocks have been replaced by the lightsabers. There's no other way to obtain them other than looting it from a mob (extremely rare) or obtaining one via the creative inventory.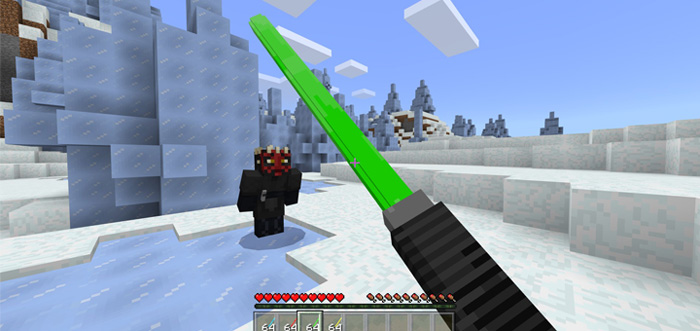 Each sword has a different attack damage as well as a different speed boost for the player who's using it.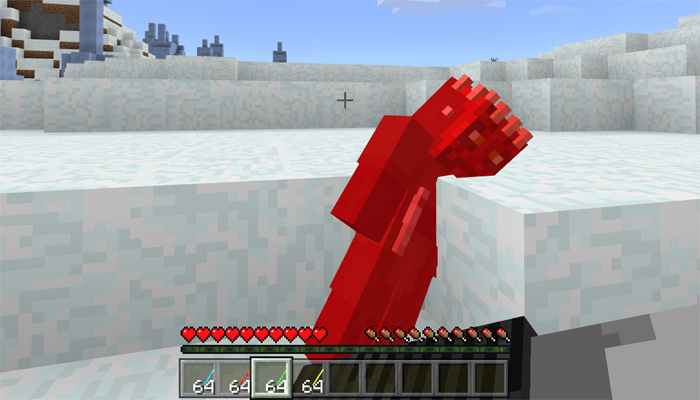 Lightsabers
Green Lightsaber

Speed: 1.1
Attack Damage: 6

Yellow Lightsaber

Speed: 1.2
Attack Damage: 8

Blue Lightsaber

Speed: 1.3
Attack Damage: 10

Red Lightsaber

Speed: 1.4
Attack Damage: 12
Installation
Activate the packs for a world in-game