As promised back in 2020, I will be focusing on the European / American side of automobiles here in 2021, and here we are! The classic BMW M1, a joint venture between BMW and Lamborghini to create a powerful production racing car, and designed by legendary Giorgetto Giugaro, the same guy who designed the DeLorean DMC12! This joint venture, created a classical yet powerful supercar. Italian design, German engineering!
You might not be able to buy one anytime soon due to their high prices, but now you can, in everyone's damned favorite game!
Car history
"Motorsport division of BMW headed by Jochen Neerpasch had been wanting to compete in motorsports using a car developed for competition racing in order to compete with arch rival Porsche in Group-5 racing, thus the development of the M1 was initiated. Neerpasch, who was head […]" -Wikipedia
Definitely go read the full article, lots of interesting stuff there!
Car details
Has high speed, 2 seats, a container slot meant to be a container or a glovebox, animations and sounds.
And yes, I've also added new door and accelerator pedal animations! The doors will open when you want to sit in the car and the accelerator pedal will hit the floor when you drive it! Hope yall enjoy!
Car colors
Has 2 variants and a total of 3 colors.
Red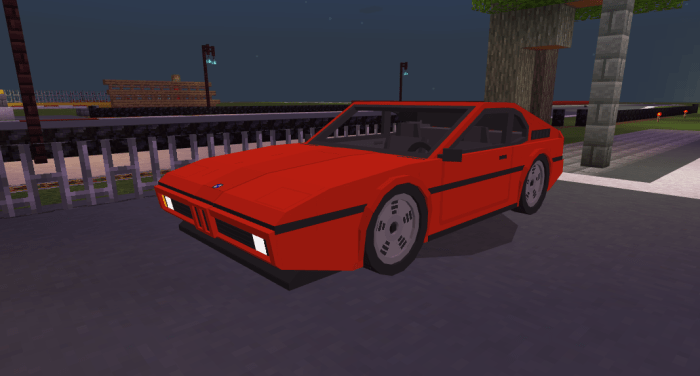 White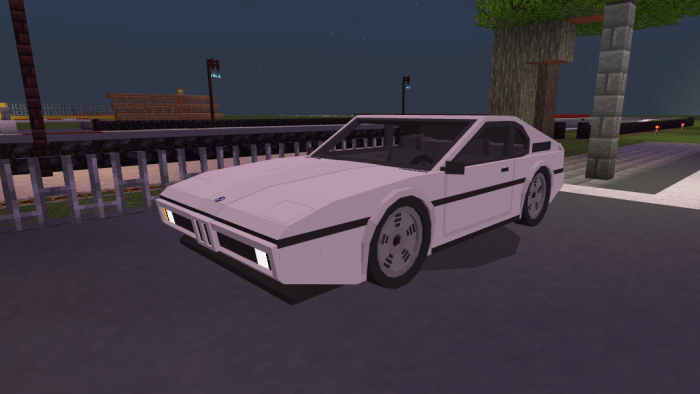 Procar Livery #79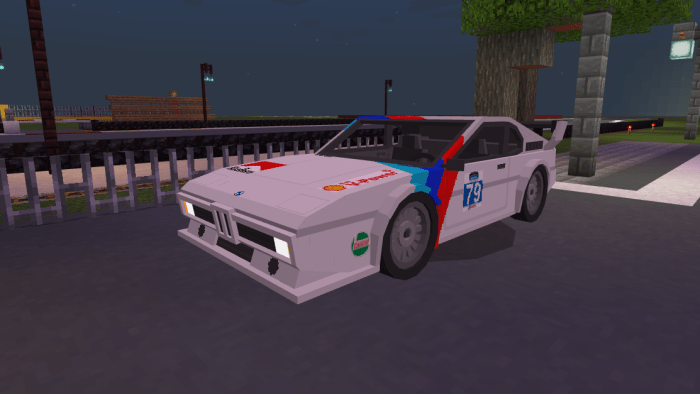 Extra Images
Side view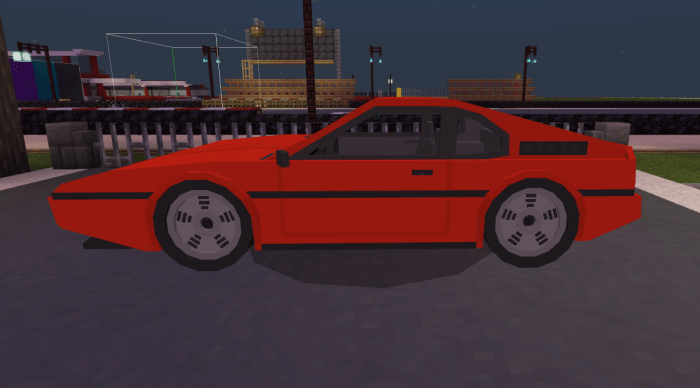 Back view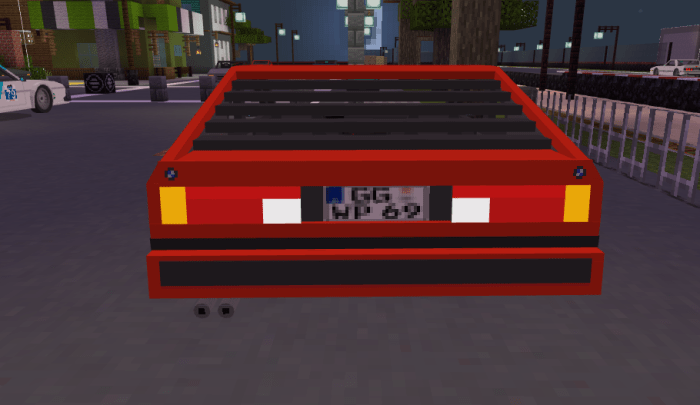 Interior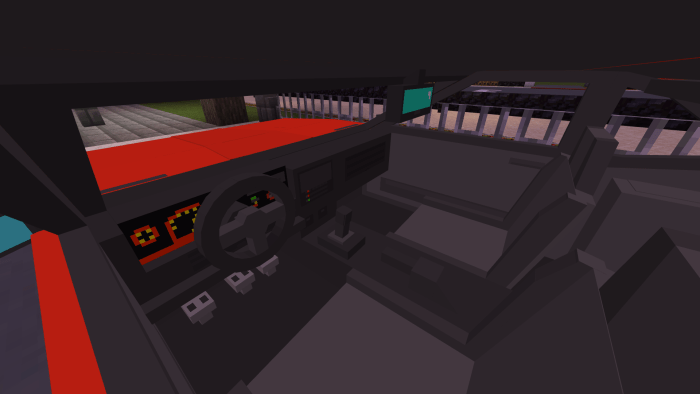 Doors open (SS in Blockbench because I have no friends to sit in the car while I take a pic)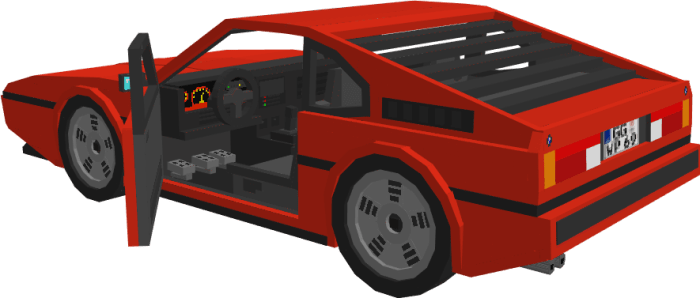 How to obtain
Method 1: Get their spawn eggs from the Creative Inventory. They are classified as spawn eggs.
Method 2: Use /summon commands:
/summon bmwm1:red
/summon bmwm1:white
/summon bmwm1:procar

Contacts
Twitter account: @ashminggu
Instagram account: @ashminggu / @ashminggudev
Email account: [email protected]
Problem with AdFly?
Contact me through one if my contacts listed above and I'll send a direct download link whenever possible, no AdFly restrictions!
This addon is exclusive for MCPEDL. Any other websites that distribute this addon without my approval are false and are an act of plagiarizing.
Also note, if you'd like a pack containing both behavior and resource packs, you can get it using the Linkvertise link. I turned it into 1 pack for Linkvertise as it takes longer and more effort through Linkvertise as well as someone from my Sil80 addon who complained about that.
Installation
INSTALLATION (AdFly)

1. Download both Resource and Behavior packs. The files are below. You can choose either Linkvertise or AdFly based on your preference.

2. You will be sent to the Adf.ly redirection page. Just wait 5 seconds and skip.

3. Wait for another 45 - 60 seconds at the "Please press 'Allow' to continue" page. (Note: You'll might be ask to allow some notifications. On certain browsers, just deny all of them. If this does not work, accept them and proceed to download. You can disable them after downloading the packs in your browser's settings.)

4. Download the files.

5. Once downloaded, click on the files and it will automatically open up Minecraft to start importing the files!

The behavior and resource packs from AdFly and Linkvertise are the same. The pack in Linkvertise however is a pack containing both behavior and resource pack due to Linkvertise taking longer to pass as mentioned above.

Downloads
Supported Minecraft versions
1.16
1.16.100
1.16.200
1.16.201