In this seed you will be able to find 10 villages. Neither of the villages are combined so prepare yourself for a bit of adventuring if you intend to find them all. There are multiple cool things to stumble upon except for just normal villages such as a stronghold with an end portal.
Walk straight ahead at spawn to get to the first village situated to the right of a river.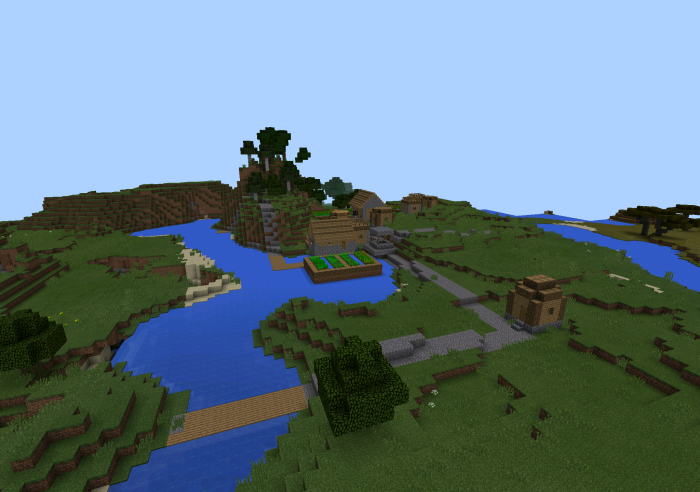 To find the second village turn around and follow the river on your right.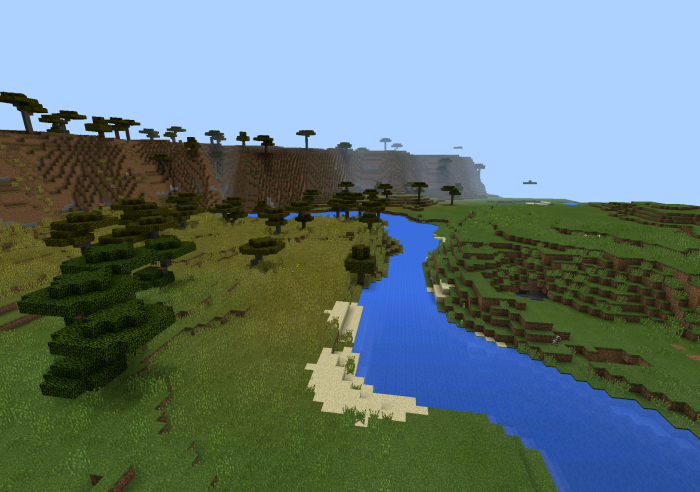 When the river does a swift turn to the left leave the river and continue straight ahead. Make sure you have some savannah mountains on your left.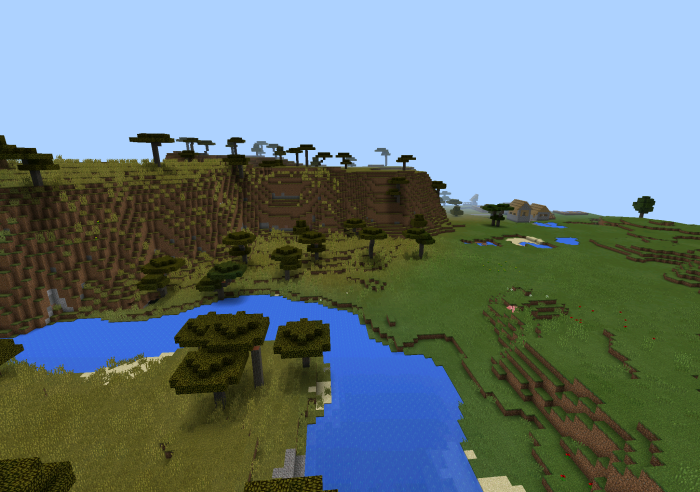 After a short while you will find the second village. It does have a blacksmith but due to some fire we lost the chest. We do think you will find an iron pickaxe and some iron though.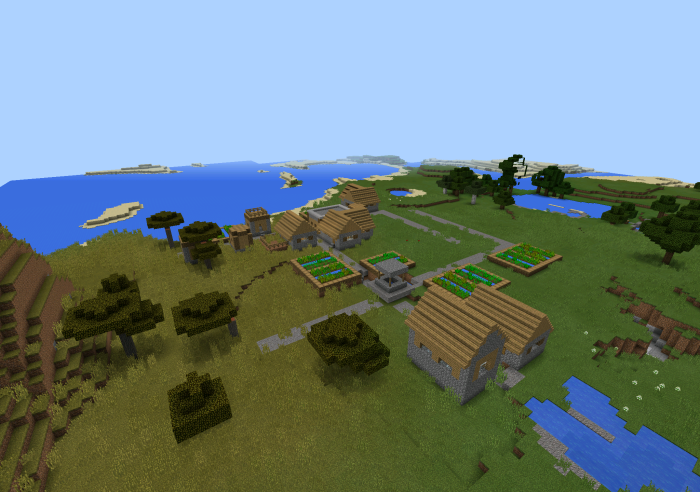 Get in the position as seen in the image below and fly until you see a river. When you see it, follow its direction and you should soon get back to where you spawned and where the first was.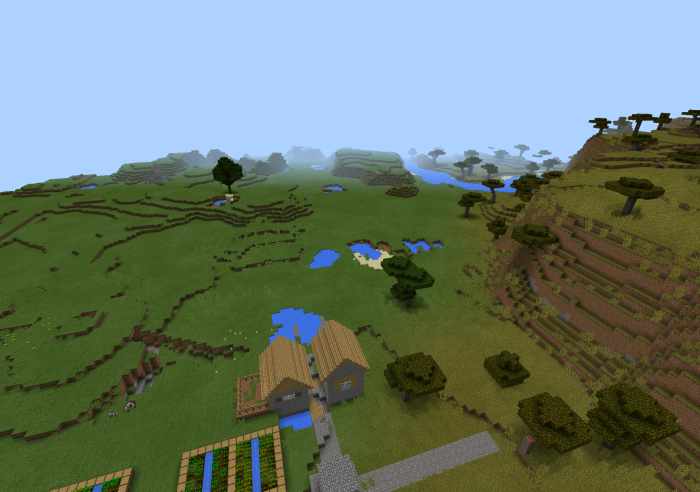 Get in the position as seen in the image below. Meaning, you should have the first village behind you and some savannah mountains ahead of you.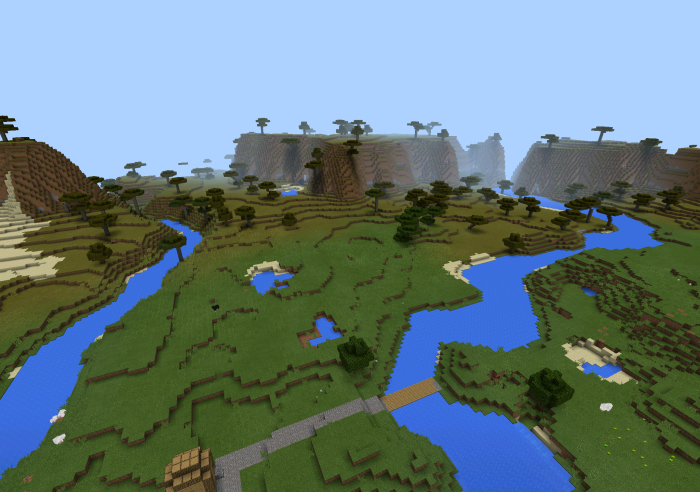 Pass the savannah mountains and continue straight ahead in the same direction for a while.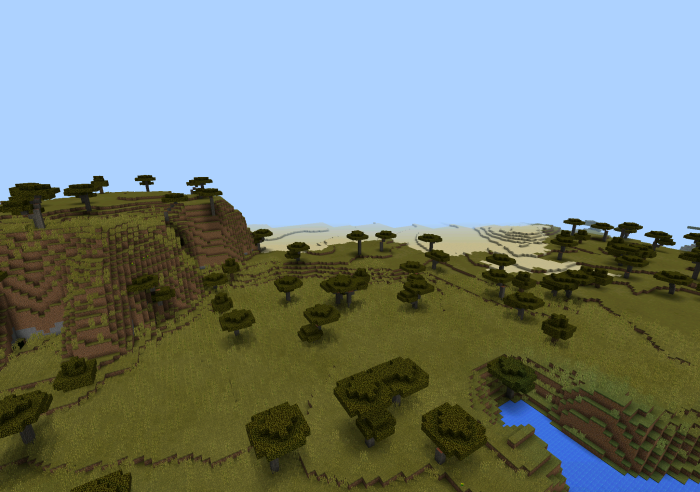 Soon you should cross over to a desert biome, but just continue straight ahead and you will soon reach the village.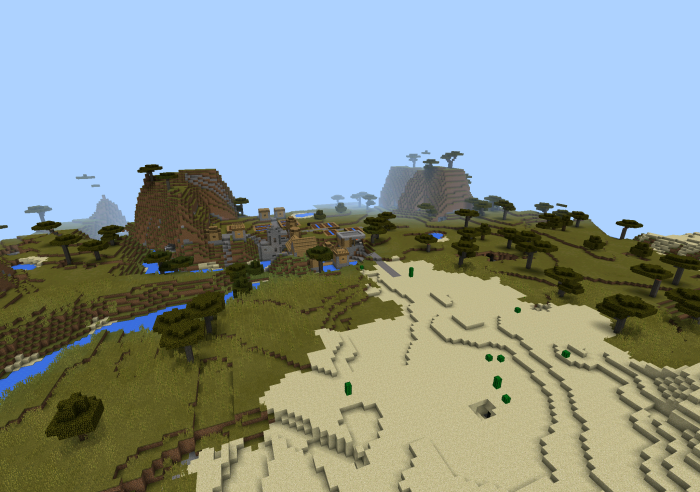 In the village is a blacksmith and in the blacksmith is a chest and in the chest are the following items:
2 bread
1 iron leggings
1 iron helmet
2 apples
Now go back to the first village and get in a position as seen in the village below.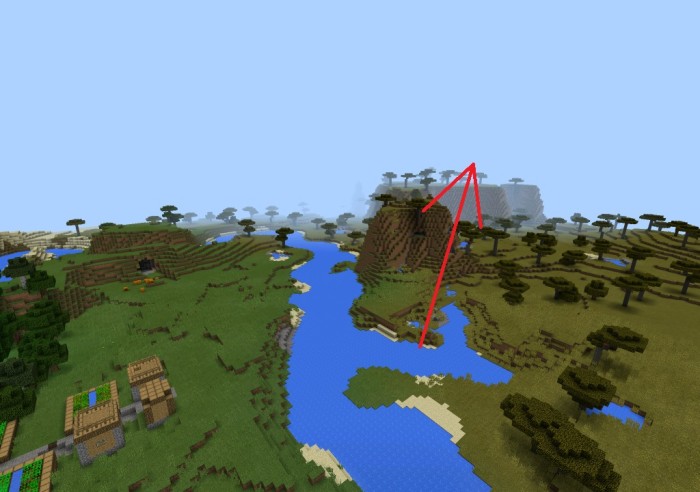 You will have to cross over a lot of savannah landscape before reaching the fourth village.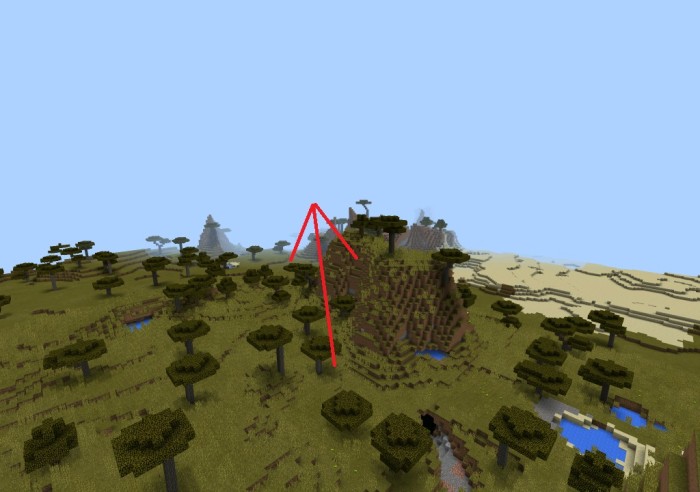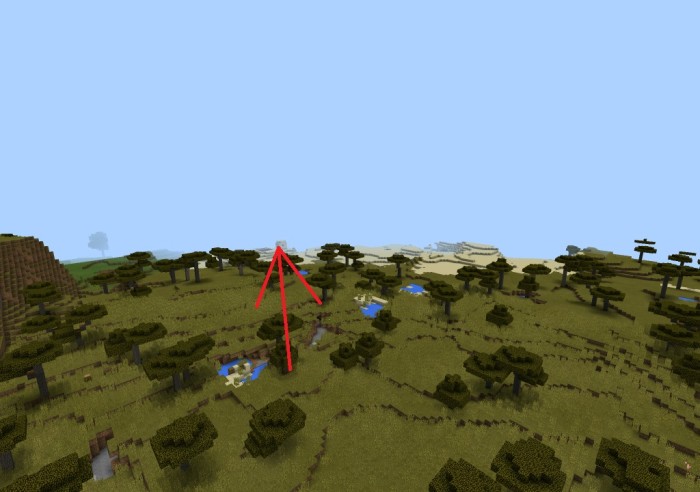 In the fourth village you there is a blacksmith with the following items.
4 apples
1 iron boots
1 iron chestplate
1 iron leggings
1 iron pickaxe
1 iron sword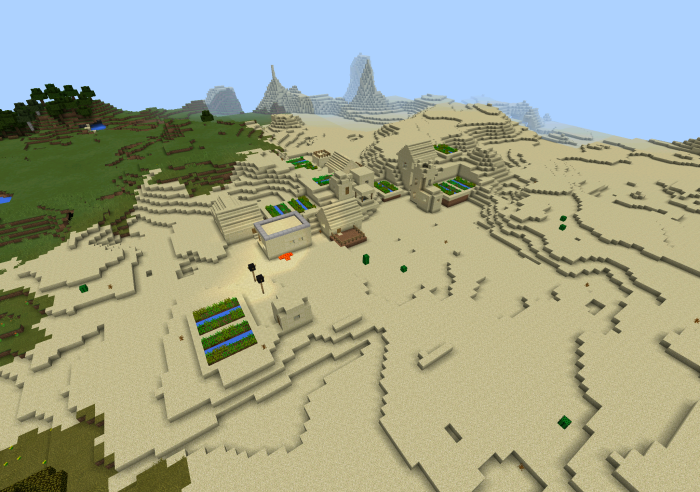 Find the well in the village and dig down at the block as seen in the image. After some digging you will reach a stronghold. If you continue into the stronghold you will find an end portal along with other things such as chests.
To find the rest of the villages check out this video (start at 5:33):
Seed: 85292285