Does the Minecraft soundtrack make you nostalgic? Do you love remixes of classic songs? How bout' a acapella version of the Minecraft soundtrack.
With this pack that's what we're gonna do!
This resource pack that replaces the Minecraft soundtrack with acapella songs by Smooth McGroove. The soundtrack replaces the overworld soundtrack, main menu soundtrack, the end soundtrack, and the nether soundtrack. If you apply it as a global resource it would replace the main menu music with beautiful acapella music.
Pack by gr8 dane trucki.
Music by Smooth McGroove on YouTube.
Here is one of the songs by the channel Smooth McGroovethat's in the pack.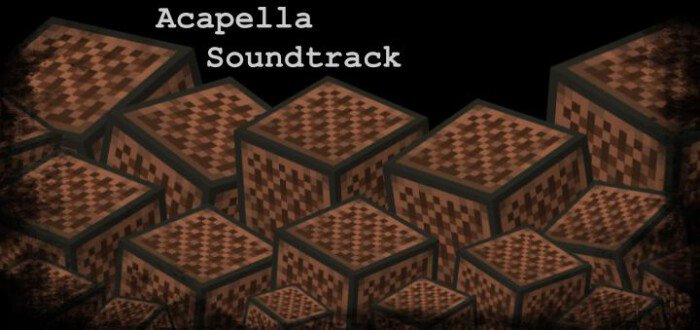 *I contacted Smooth McGroove via Email and he gave me permission to use his songs*
For the last time, I added a picture of the brief email discussion we had when he said it was ok. I've been trying to get this pack accepted for almost two weeks now. I re-captured the screenshot to show as much information as I could without using my name. You can clearly see my(gr8 dane trucki) and Smooth McGroove's email conversation.
Installation
Go to Media Fire using the download link
Download the pack
Double click the .mcpack file from your browser or file explorer
Go to settings in Minecraft
Go to global resources and activate the pack
Downloads
Supported Minecraft versions
1.10
1.11
1.12
1.13
1.14
1.6
1.7
1.8
1.9