The spawn is on a coastline of a quite large ocean. Right in front of you there will be a small village with multiple farms, a well and even a blacksmith. The majority of the village is actually located in the water.
Some of the houses of the village are on little sand islands and the paths of the village also connect the different parts like bridges.
In the middle of the village there is like a little hilltop and on top of it is the well which is pretty cool.
Blacksmith Chest
1 apple
1 iron sword
1 iron chest
3 obsidian blocks
2 ink sacs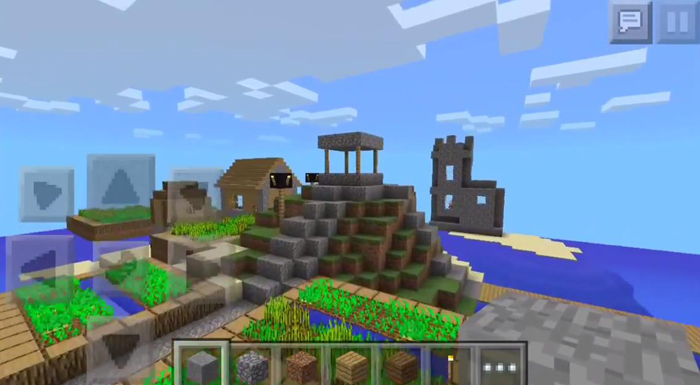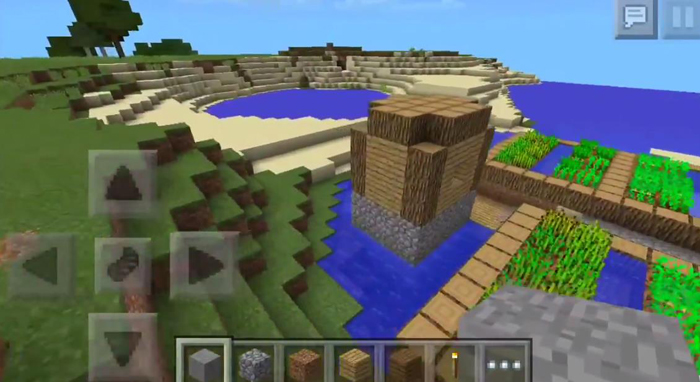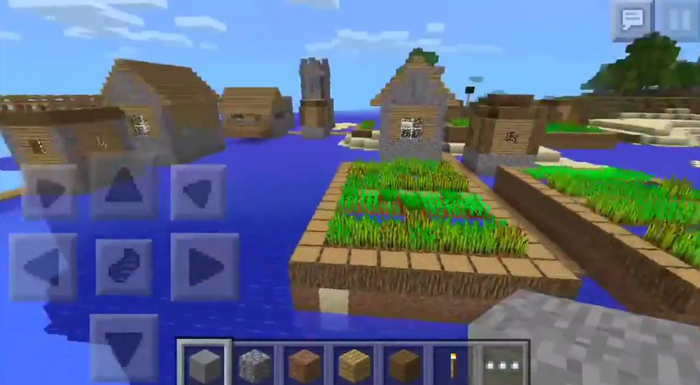 Seed: AcE