One of the new features in version 0.12 of Minecraft PE is commands. Commands don't exist in the current build but it is a likely thing to be added soon. If you can't wait and want to be able explore the new commands right away then you can get the Activate Commands Mod which adds all of the commands we are likely to see in the official release of Minecraft PE 0.12.
Creator: KsyMC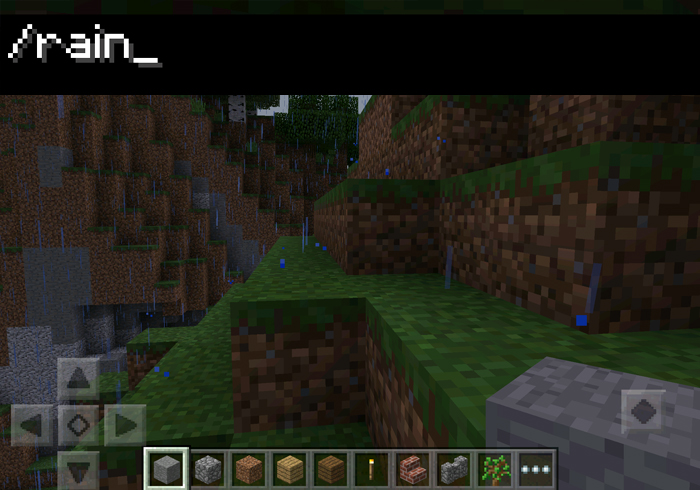 Commands
/timeset <value, e.g. 13000 is night, 0 is morning>
/hunger <value>
/lvl <level (0-2000)>
/rain
/rain 0 – turns off rain
/lightning
/gamemode <1/2>
/enchant
/getpos <username>
/give <username> <item id> <amount>
/summon <name of mob>
/timeadd <value>
/timelock <value>
/timestop <value>
/player <value>
/health <value>
/tp <x> <y> <z>
/jmp <value>
/effect <value>
/xp <value>
/clearInventory
/tick <value>
/tickset <value>
/stop
/list
/kick <username>
/say
/setskin <steve/alex>
/profile
/aigoals
/bounds
/paths
This particular mod was created for 0.12 so make sure you've the latest update in order for this mod to work.