So, are you bored with the commands you have? Commands can sometimes set people bored, especially when there's not enough. I wish there was a /feed and /heal command/ If your wish is similar to mine, I fill you! Welcome to the Admin Commands Function! With this, you'll be able to do commands like /function feed or /function heal!
Sadly, there is no /function help command to show all the commands in chat, so we had to put it like this. These are all of the commands you could type in:
Main Commands:
/function feed (replenish all of your hunger)
/function heal (replenish all of your health)
/function fly-on (allow flying, even in survival)
/function fly-off (disable flying)
/function kill (kills yourself)
/function kill_everyone (kills everyone)
/function tp_everyone_to_me (teleport everyone to you)
/function vanish (makes you invisible to other players)
/function unvanish (make you visible to other players)
/function clear_items (clears all items on the ground)
/function detect (plays a sound when diamonds are nearby)

Kits:
/function kit-noob (gives kit noob)
/function kit-wood (gives kit wood)
/function kit-gold (gives kit gold)
/function kit-iron (gives kit iron)
/function kit-diamond (gives kit diamond)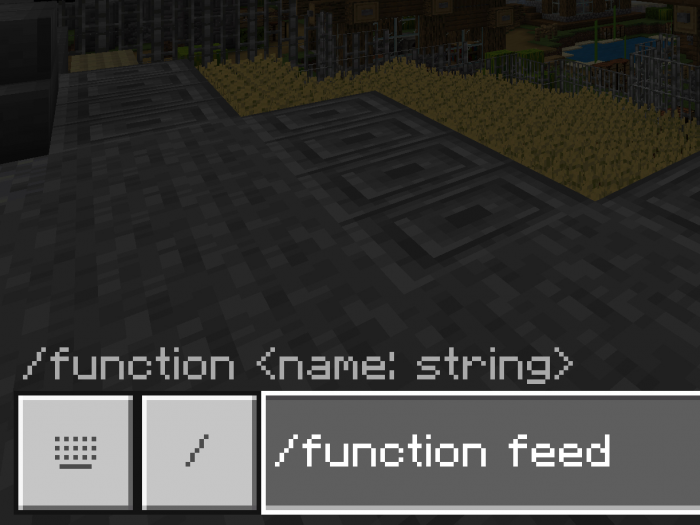 Most people wish there were more commands in Minecraft, so I hope many people will like it and use it for their worlds!
PLEASE NOTE: mcpedl.com is the ONLY website you can get this function pack on, if you use other sites like cubified.com!
Here are some examples of commands you can use: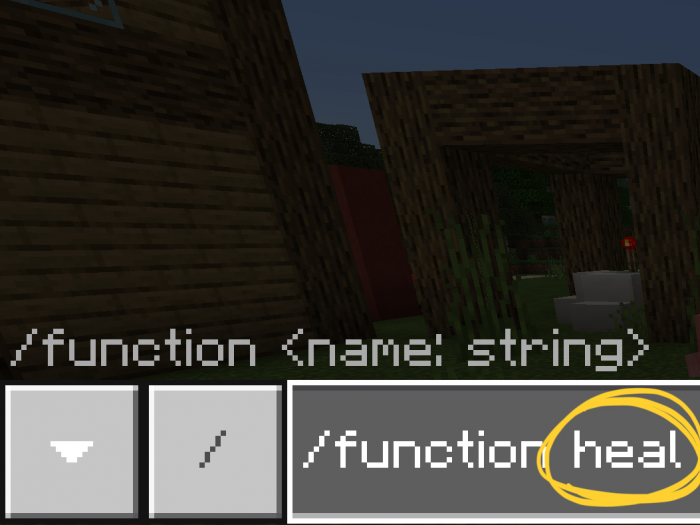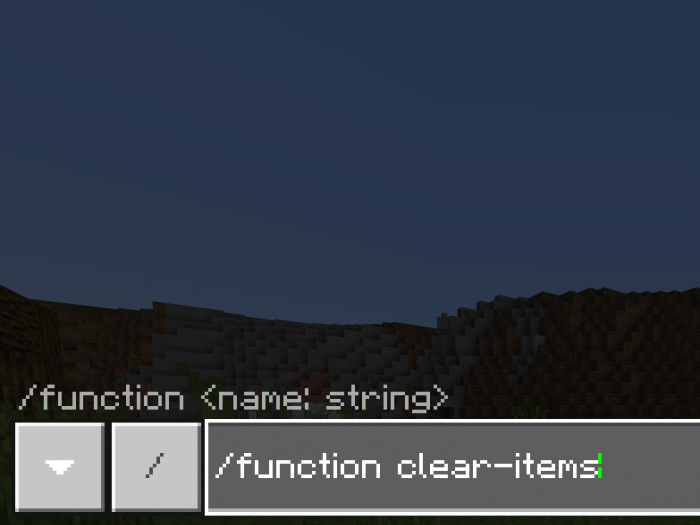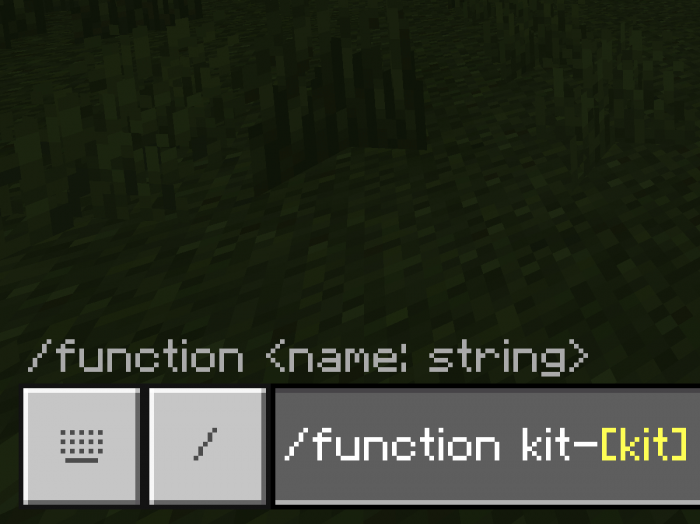 - Added a .Zip link
- Changed up the details
-Added more screenshots
- Changed the /function tp_everyone_to_me command to /function tpall
- Added /function detect command
- Changed /function kill_everyone to /killall
- When the download link changed, on accident, I left the .Mcpack a .Zip file. Now it's fixed.
Installation
Although it's a very cool addon, you still need to know how to install it. I imagine most of you know how to install addons in Minecraft Pocket Edition. If you don't it's okay, I still made a video on how to do install my addon. You need to know how to get it before you do it.
Downloads
Supported Minecraft versions
1.10
1.11
1.6
1.7
1.8
1.9