This script adds an admin panel to the game which can be accessed by players who have permission. Admins can control the world using a custom user interface with fast settings or by typing any command and some basic NBT commands. You can use it if world owner gave you permission.
Creator: Drag0nD, Twitter Account Other Credits: thanks reimarPB for CSS file
How to use the admin panel?
First off you must have permission from the owner.
If you are the owner and you want to give someone permission from admin panel press on admins menu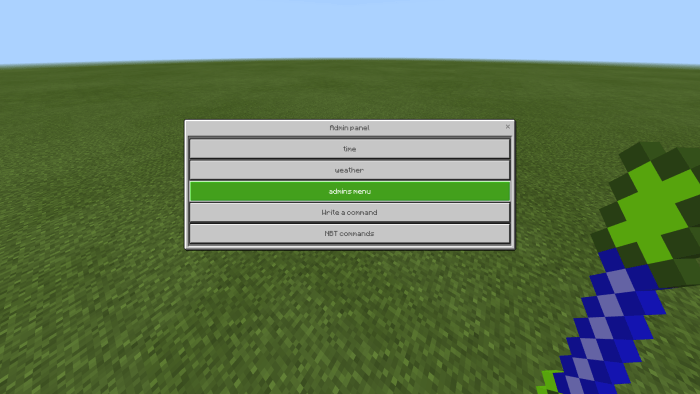 Note: only the owner can access admins menu.
then UI will appear with list of players press on players who you want to give permission until their names become green (in the UI).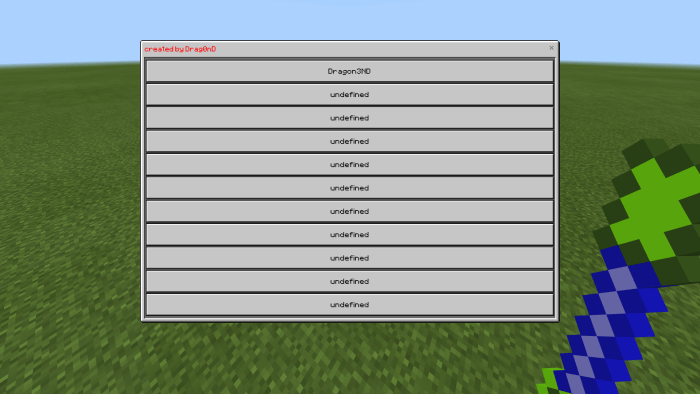 Now after you got the permission you can open admin panel by crafting other item (see the screenshots for recipes) and use it by right clicking at any block.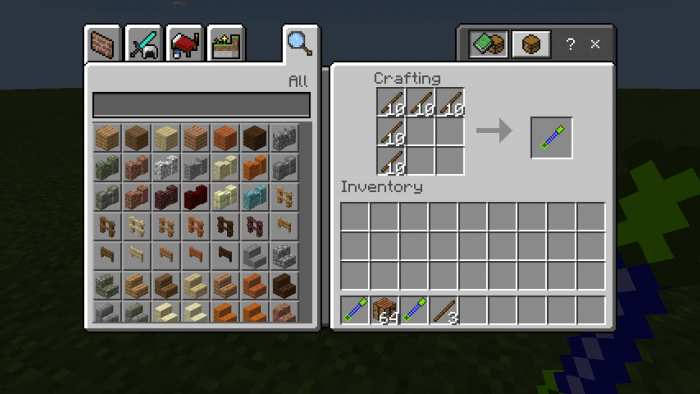 The admin panel includes options for controlling the time, weather and for writing any command.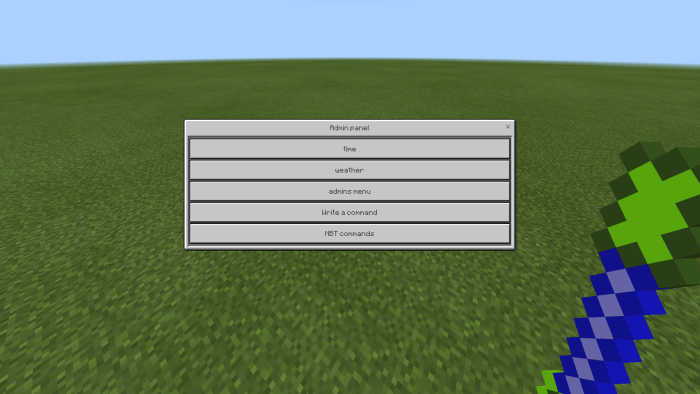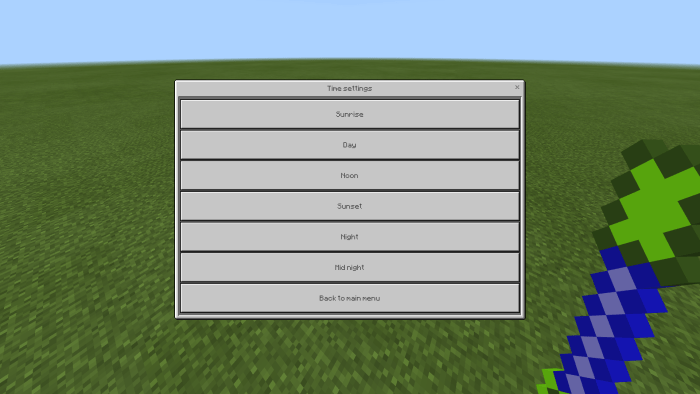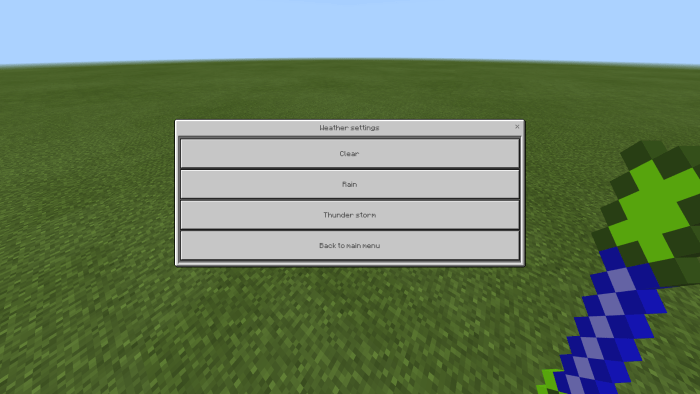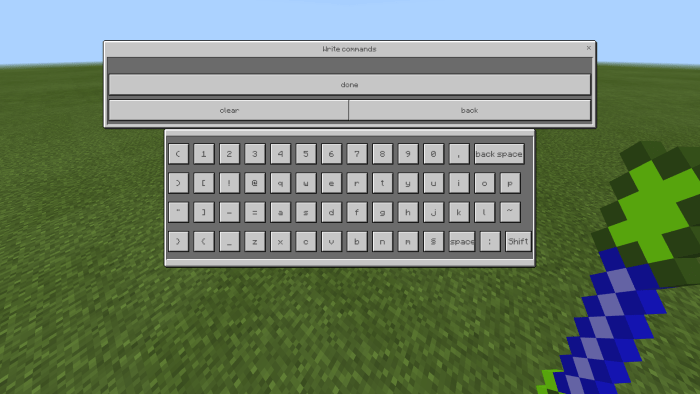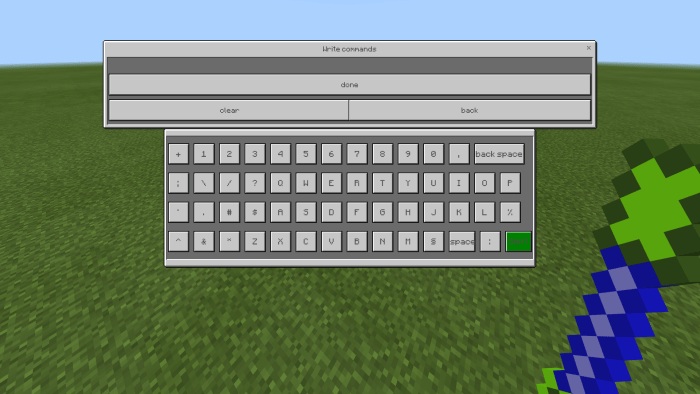 also i added NBT menu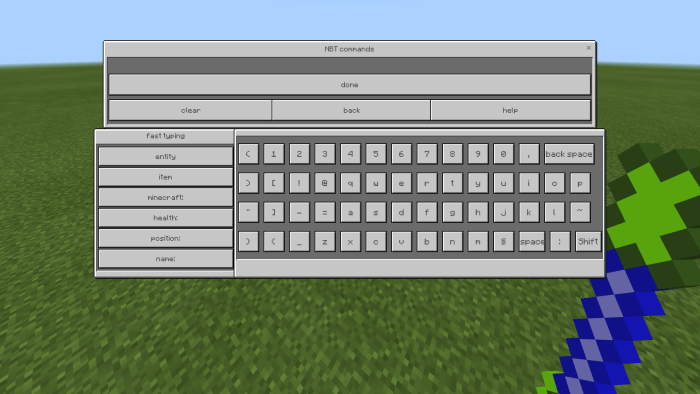 press on help for how to use
alot of people complained about shrink earn ads so i removed the ads for now.its mediafire only
made improvements to the UI
removed admin menu item you can access admins menu from admin panel see screenshots
added NBT commands menu press on help to know how it work
added shift button on keyboard to type capital letters and added more symbols
fixed sunrise in time settings
custom UI scale better with different screen resolutions and sizes
support minecraft 1.12
changed the way of openning admin panel see the description
added admins menu to give players permission to the admin panel (only owner can access it and it only support up to 10 players at the moment)
added 2 items to open admin panel and admins menu see description
when you open UI it open for you instead of all players
added more time settings
added more keyboard buttons
@s work now in commands
improved the UI
note: the lines for changing passwords changed see description for the new lines
Installation
1-press on .mcaddon link
2-you will be directed to site with I'm not a robot test press on it and press continue close any pop-up you get and dont download anything unless it is mediafire website
3-in next website wait 10 seconds and press "get link" you may get pop-ups just close them then download the file from mediafire
4-open the file
5-The game will automatically open and import the packs then apply the pack for a world (make a backup for safety)
6-Enable "Experimental Gameplay" in the world settings
make backup of your world
Downloads
Supported Minecraft versions
1.13